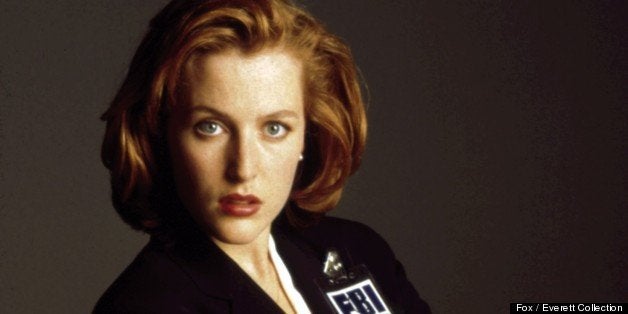 Gillian Anderson has truly embraced Agent Dana Scully as of late.
In an interview with The Huffington Post in May, Anderson said the convention experience has been "extraordinary."
"I've never done them before and I'm doing them for a year -- it's the 20th anniversary of when the series started -- and I thought, 'Just for a year, if it fits into my schedule, I'll show up and meet the fans,'" she said. "It's been great. I'm really glad that I chose to do that. What I'm finding is parents are coming with their teenagers having introduced them -- they're getting to watch it together. [It's] their parents' old favorite show [so] there's a whole new generation that's starting. Just the thought of that, the thought of a parent that used to watch the show on Friday nights live, religiously, date night in the '90s, gets to say, 'OK, son, you're old enough. I'm going to watch it and revisit it with you' -- it just makes me so happy."
During its nine-season run from 1993-2002, "The X-Files" produced more than 200 episodes. Despite that large number, Anderson was quick to name a favorite.
"It's called 'Bad Blood.' I think -- oh, I don't even know what season it's in. It's kind of funny. It actually has Luke Wilson in it," she said with a laugh.
In Season 5's "Bad Blood," Mulder and Scully were called to a small town to investigate possible vampire activity and Luke Wilson played the local sheriff. The episode was told from both the duo's perspective.
"Oh my god, I just have to think about that episode and I start to laugh. [Laughs.] I think it's so funny. Just the idea [that] Mulder is chasing this young kid he thinks is a vampire and just as he's about to put the stake through his heart, I pull out his fake vampire teeth and he goes, 'Oh, s***' right before the titles run. That in and of itself brings joy to my world."
"The X-Files" 20th Anniversary Panel will take place on Thursday, July 18 at 3:30 p.m. PT in Ballroom 20 at Comic-Con International in San Diego. There will also be an "X-Files" Comic Book Panel on Friday, July 19 at 1:45 p.m. PT.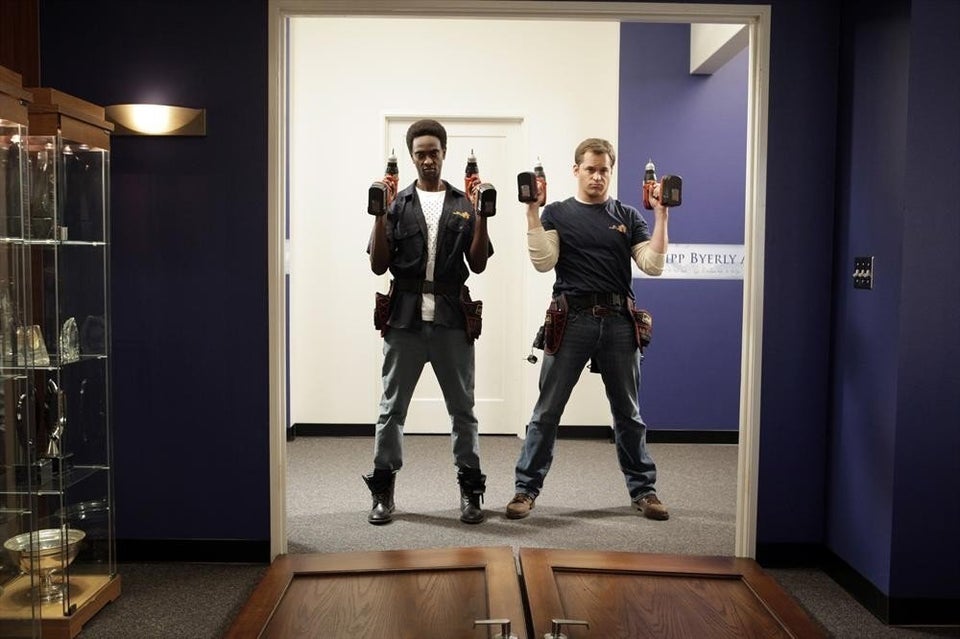 Summer TV Guide
Related
Popular in the Community