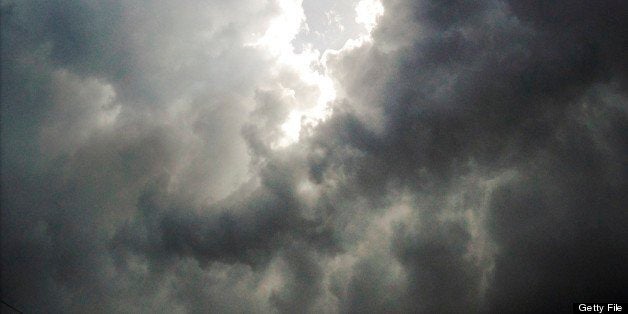 As soon as I finished reading Gone Girl last summer, I immediately went on IMDb to see which actors would be playing the film version's supporting roles. I did a double-take when I saw who would be playing Andie, the writing student with whom Nick (Ben Affleck) is having an affair: The role had gone to Emily Ratajkowski, the supermodel who had gotten everyone hot and bothered the summer before with her appearance in the music video for Robin Thicke's "Blurred Lines."
On what planet is Emily Ratajkowski a sweet, girl-next-door who lives in a small Missouri town and takes classes at the local college? Had the film cast even a slightly plainer actress -- or even one with smaller tits -- I would have had a much easier time believing in the hum-drum Midwest world that otherwise translated so well from page to screen.
A new adaptation of another Gillian Flynn novel, Dark Places, released on Friday, has a similar problem. The film has an excellent cast: Charlize Theron, Nicholas Hoult, Christina Hendricks, and Chloë Grace Moretz star in this story of a woman whose 15-year-old brother was sent to jail for killing her entire family when she was seven years old. Now, in her early 30s, friendless, jobless and broke, Libby Day (Theron) agrees to help the members of the "Kill Club" -- true-crime fetishists who believe that Libby's brother, Ben, was wrongfully convicted -- find out what really happened that night on the family's Kansas farmhouse in 1985.
Like Gone Girl, much of Dark Places (the novel, at least) focuses on the media frenzy surrounding victimized women. In the book's opening pages, Libby, the narrator, sardonically describes the treatment she got as the only surviving child of the "Kinnakee Kansas Farm Massacre": "I was big news. The Enquirer put my tearful photo on the front page with the deadline ANGEL FACE." Lyle Wirth (Hoult), the president of the Kill Club, tells Libby she and her family are "huge. Bigger'n JonBenét."
In the novel, there are repeated references to Lisette Stephens, "a pretty twenty-five-year-old brunette" from Kansas City who's gone missing. On her way to visit her brother in prison for the first time, Libby notices several posters for other missing girls. "Both girls were unkempt," she notices, "surly, which explained why they weren't getting the Lisette Stephens treatment. I made a mental note to take a smiling, pretty photo of myself in case I ever disappeared."
The public's obsession with not just missing girls but pretty, palatable missing girls is a through-line in Flynn's work. A female victim is immeasurably more sympathetic if she's adorable. In Sharp Objects, Flynn's debut, the adult narrator recalls the summer her 13-year-old sister died, the summer she "became quite suddenly, unmistakably beautiful ... And people loved me. I was no longer the pity case (with, how weird, the dead sister). I was the pretty girl (with, how sad, the dead sister). And so I was popular."
The casting of Dark Places only underscores Flynn's point about this kind of selective pity. Libby's mother Patty, shown in scenes that flash back to the day of the murders, is described in the book as nice-looking, but plain: "She was thirty-two but looked a decade older. Her forehead was creased like a child's paper fan, and crow's feet rayed out from her eyes. Her red hair was shot with white, wiry threads, and she was unattractively thin, all bumps and points, like she'd swallowed a shelf's worth of hardware ... She did not look like the kind of person you'd want to hug."
In the film, Patty is played by Hendricks. She's made to look worn-out, for sure -- her stringy hair looks like it hasn't been washed in a couple days, and her clothing is simple. But she's still Christina Hendricks, with her bodacious curves, plump lips, and mascaraed eyes. She looks beautiful.
Likewise, the film casts the lovely Chloë Grace Moretz as Diondra, teenage Ben's bratty, rich girlfriend. In the book, Diondra has "brown spiraly curls all crunchy with gel." She wears "heavy makeup" and baggy sweaters to cover up her pregnant belly. In the film, Diondra has wavy, messy-sexy hair and wears a skin-tight, short black dress that shows of Moretz's long legs. Even the casting of Hoult as Lyle feels off -- Flynn writes that Lyle "looked like a serial killer" and has him sporting "wavy, mousy hair he'd tried to tame with too much gel in all the wrong places," glasses, and "jeans that were skinny, but not in a cool way, just in a tight way." In the film, Hoult just looks like his usual hunky self.
And, of course, there's Charlize Theron. Adult Libby is not unattractive in the novel, but she's got a bad dye job, her red roots poking through "like my scalp was bleeding," and a "baby face." You can crop her hair short and stick a trucker hat on her head, as in the film, but that's no match for the ferocity of Theron's beauty.
Theron, Moretz, Hoult and Hendricks are just too attractive. They're supposed to be small-town Kansas folk, but they all look like unmistakable products of Los Angeles. If this is what it takes to get audiences interested in stories about regular Midwesterners, then "Dark Places" the movie unwittingly proves Flynn's cynicism correct.
Popular in the Community