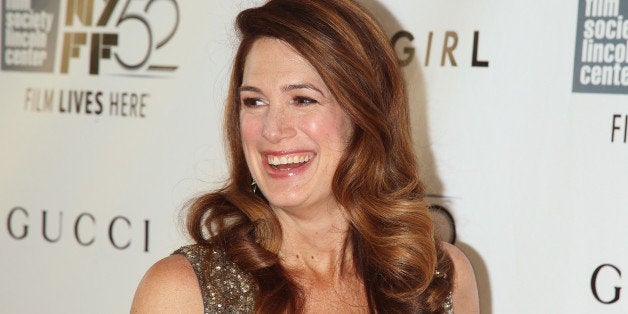 In a recent interview with Rolling Stone, Gillian Flynn spoke about how she cut down on "Gone Girl" to make the book work on film. She discussed "The Missing White Woman!" phenomenon, how perfect Ben Affleck was for Nick and why -- spoiler alert -- Desi's mom is missing:
[Desi's mom] is in the book for all about four pages, but everyone is fascinated by Desi's mom, including myself. She never made it into the first draft, but that was one of the hard ones [to cut]. I just realized there are all sorts of quirky supporting characters that are just kind of strange little cul-de-sacs in the book that just weren't going to make it into the film. The key to a good adaptation is respecting the incredibly huge differences between a book and a film — and just kind of setting out not to save everything I liked from the book, but saving everything I needed to. It boils down to the plot, which moves everything (and is very hard to disassemble too much) and making these characters believable so you can go to the crazy places that the story goes.

Maybe the really fascinating thing about Desi's mom is that one of her descriptors involves smelling "vaguely vaginal"? Anyway, filmgoers will have to fill their desire to vaguely sense genitals through the .003 seconds during which we see that little part of Ben Affleck that looks "better in 3-D."
Calling all HuffPost superfans!
Sign up for membership to become a founding member and help shape HuffPost's next chapter
BEFORE YOU GO
PHOTO GALLERY
Ben Affleck is on Fire