Sen. Kirsten Gillibrand (D-N.Y.) said Monday that when a male labor leader harassed her about her weight several years ago after she'd had a baby, she had a few choice words she couldn't say at the time.
"I've just had a baby, I've just been appointed [to replace Hillary Clinton in the Senate], I have a lot to learn, so much on my plate, and this man basically says to me, 'You're too fat to be elected statewide,'" Gillibrand recalled on HuffPost Live Monday morning. "At that moment, if I could have just disappeared, I would have. If I could have just melted in tears, I would have. But I had to just sit there and talk to him. ... I didn't hear a word he said, but I wasn't in a place where I could tell him to go fuck himself."
In her new book, "Off The Sidelines," Gillibrand shares several anecdotes about male colleagues and political leaders making comments about her weight during and after her pregnancy. She recalled one colleague warning her about getting "porky" after the birth of her second child. Another lawmaker told her she's "even pretty when [she's] fat," and an older senator once grabbed her waist and quipped that he likes his girls "chubby."
"It's more important to elevate the debate, to have a national debate about how women are treated in the workplace," she told HuffPost Live. "Because in the broad scheme, it's a drag on the economy when you're undervaluing women, nearly half of our workforce, and chronically paying them less and treating them poorly and not valuing them."
The senator said women face harassment and sexism in the workplace every day, and she hopes her own personal stories will help women to take control of their situations.
"Women will get these undermining comments at all stages, and in different industries, it can really hurt them," she said. "In politics, a statement about a woman's looks, positive or negative, can be very undermining to her credibility. And so I share the stories and I talk about it because I want women to make their own judgments. Know the rules of your road."
Before You Go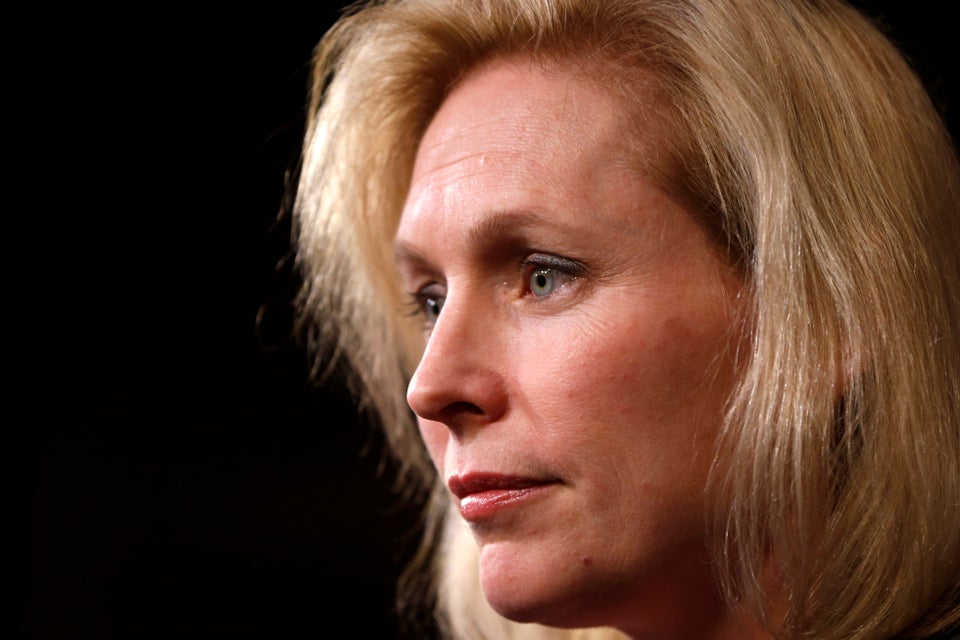 Political Potty Mouths
Popular in the Community