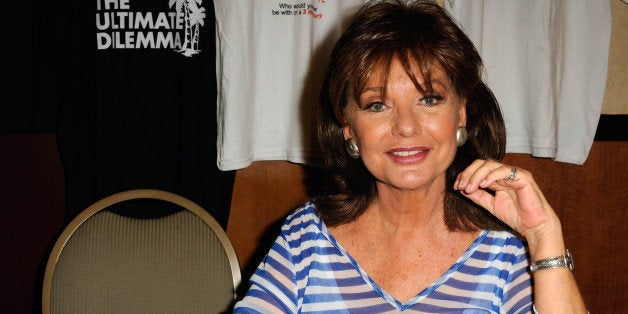 I challenge all Baby Boomer's to listen to the clip below and not feel a bit nostalgic about times gone by.
It seems hard to believe that 50 years have elapsed since the debut of Gilligan's Island on September 26th, 1964.
Virtually every baby boomer born in The U.S. was alive during the premiere. The oldest were 18 and youngest less than a year old -- they saw it in re-runs.
Critics weren't particularly kind to Gilligan's Island. So what! It was a great escapist show which is often the best kind, particularly for a young child.
Was it realistic? Of course not. Why would Mrs. Howell have so many different outfits packed for a three-hour tour? Does it really matter? No.
Gilligan's Island had characters that all young people could relate to in one fashion or another. However, I must admit that though I'm a Life Coach and work mostly with women -- I can only write about the program from a young male's perspective.
I'd love to read some comments from women who enjoyed this show.
As a little boy, I related strongly to the beleaguered Gilligan, who was really a man-child. I liked the Skipper because I could see through Alan Hale Jr's brusqueness and feel his affection for Bob Denver.
I was one of the boys who wanted to meet Mary Ann or someone like her in real life. She was so sweet, and Dawn Wells played her character to perfection. I'm still looking for a real-life Mary Ann.
I admired Russel Johnson, The Professor's ingenious inventions -- my Dad was a brilliant scientist, so I unconsciously engaged in a bit of transference.
And then there was Mr. Magoo! Thurston Howell III played by the very talented Jim Backus. Self-centered, rich, married to a somewhat vacuous woman -- though I didn't know the term back then. Thankfully, there are far more pithy roles available to older actresses today.
Let's not forget Tina Louise. I must confess I was a little young to fully appreciate her allure. I'm glad, actually, since mooning over one actress was enough.
There are those who to this day will say Gilligan's Island was banal and a symbol of the waste of the boob tube. To them I say, to each his or her own.
One thing most all can agree on -- the show's theme song is virtually contagious. Once it gets in your head, it's hard to stop humming it. Many a tune has made or broken the success of a TV show.
I can only think of two other songs that still stick with me and they're from commercials. "Fluffer Nutter" sometimes plays over and over in my head -- drives me to distraction -- as does the Oscar Meyer Wiener song.
Wait, I can't help myself. "It takes fluff, fluff fluff to make a Fluffer Nutter, Marshmallow Fluff and lots of peanut butter." "Oh I wish I were an Oscar Meyer wiener, that is what I truly want to be..." You get the idea.
I'd like to say I've matured through the years and wouldn't appreciate a modern day equivalent of Gilligan's Island. I would -- and I don't particularly enjoy the bulk of today's most popular sitcoms.
There was something about the innocence of poor Gilligan and the anticipation of how he would get into trouble with the Skipper the next time. And there always was a next time.
It's quite nostalgic as a Baby Boomer thinking back to that turbulent period in America's history when a simple show brought so much enjoyment and feelings of respite to all the challenges a young child faced.
At the same time it offers the opportunity to reflect upon the years gone by -- what I've done with my life and what I'd still like to accomplish before I end up watching re-runs in the great white theater room in the sky.
Pondering a bit brings the realization that my future can be reshaped in any way I wish. I have the power, much more than as a youngster to make of my life all that is desired. Yet another positive by-product of celebrating the 50th anniversary of the iconic Gilligan's Island.
If you are still a skeptic of the show think about this -- none other than the film great Ida Lupino directed four episodes of this Baby Boomer treasure!!
And now as I bid you a fond farewell, here's a You Tube clip of our favorite young sailor Gilligan before he hit the high seas!
I'm heading out now for a "Gilligan's Anniversary Party!" Ahoy -- thar she blows!
Calling all HuffPost superfans!
Sign up for membership to become a founding member and help shape HuffPost's next chapter