The mother-daughter duo ate anything but the clean, calorie-limited diet favored by those in Hollywood. Instead, they sated themselves with hash browns, chocolate and pizza.
While we admire these two Stars Hollow residents for not being hung up on calories and following their collective bliss, their diets may be the least realistic part of the show: HuffPost previously calculated that Lorelai and Rory consumed roughly 3,970 daily calories each, close to twice the recommended amount for the average women.
What would this look like in real life? Lauren Valenti, an associate web editor for Marie Claire and self-confessed "Gilmore Girls" superfan, decided to find out. She created and then tried the "Gilmore Girls Diet," a journey fueled with coffee, fried chicken, Pop Tarts and some homemade "dessert sushi."
Valenti told HuffPost the idea came about in January -- a.k.a. "resolution season" -- when so many people make plans to diet and cut out every ounce of junk food.
She said she always admired Lorelai and Rory's attitude toward food: Eating what they want and not apologizing for it.
The editor guesses that she lost the weight because she wasn't able to consume every calorie on her plate. The dishes were too rich, and her many cups of coffee acted as an appetite suppressant.
Does this mean we should all eat like Rory, Lorelai and Lauren?
Definitely not. Valenti sustained her junk food diet for a week, and after a day or so she didn't feel too hot. "I definitely felt groggy and got some headaches during the work days," she said. "That's when it was the worst."
Valenti said she typically avoids mid-day food comas because they make it hard to be productive. The "Gilmore Girls" diet had her eating Chinese take-out in the office, a stray from her usual green salad.
Plus, diets rich in artificial sugar and trans fats, which are often found in fried foods, are associated with health problems including liver damage, heart disease and stroke. Even more, subsisting on all that junk could lead to fatigue after the initial sugar rush, anxiety and depression and skin problems.
The lesson we can take from the Gilmores' diet is that it's OK to say yes to the foods you love: If you're craving fries, have them.
What we didn't learn from Rory and Lorelai is that it's worth figuring out what feels good for your body and that it's important to find a healthy balance. Valenti said she craved vegetables and healthier foods during her week-long challenge, but knew salad "was out of the question" for her week of fan girl devotion. While watching the "Gilmore Girls" munch on greasy grub is undoubtedly entertaining, trying it at home is decidedly less so.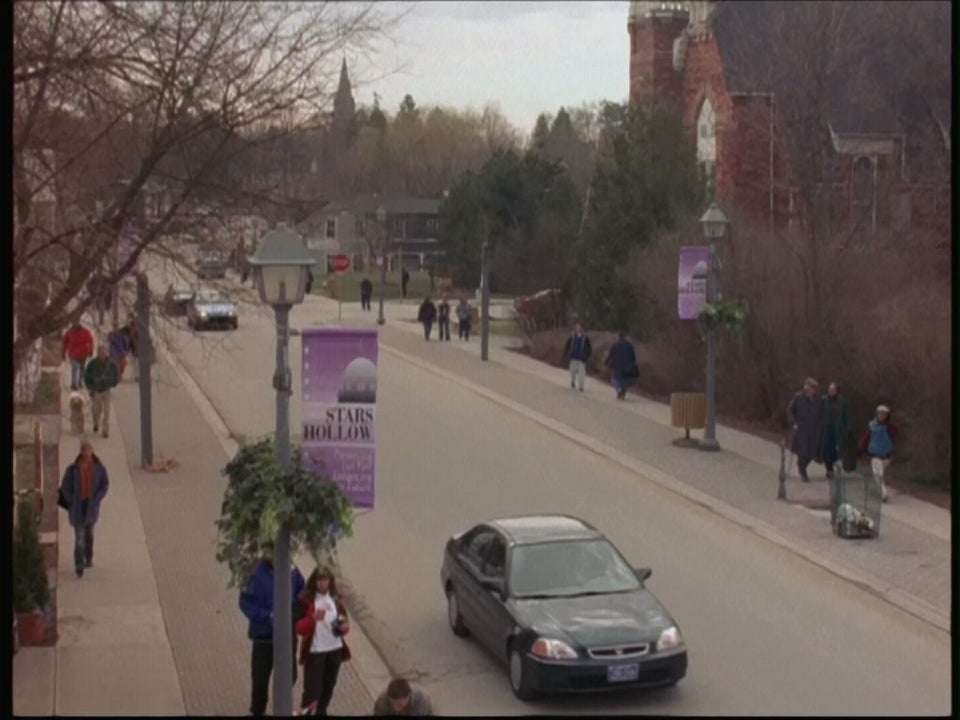 The 18 Most Important "Gilmore Girls" Episodes
Popular in the Community