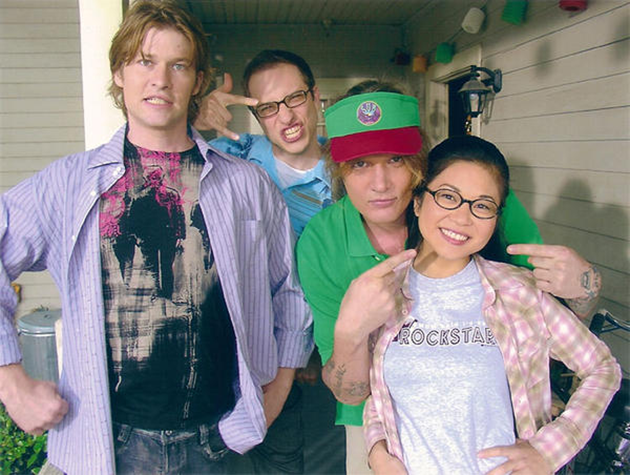 For certain obsessives, the most exciting thing to happen in the reboot wasn't Rory writing for the New Yorker or sleeping with a Wookie, it was that the greatest living space-themed cover band of our generation reunited. Yes, thankfully, Hep Alien made a triumphant return in the reboot.
But even if you'd happily become a Hep Alien groupie and follow Lane, Zack, Brian and Gil across the country if they'd ever agree to tour, there's an unfortunate reason that dream could never be fully realized.
Hep Alien shares tragic similarities with the famous fakers Milli Vanilli ...
Despite being a real-life rock star, the former lead singer of Skid Row who plays Gil ― Sebastian Bach ― has been faking his guitar parts for Hep Alien.
"Well, I'm an excellent air guitarist," Bach said with a laugh while talking to The Huffington Post about his new book, 18 and Life on Skid Row. "I can win any air guitar with my moves and my style, but no I'm not a guitar player. I play one on TV."
Last year, HuffPost spoke to other members of Hep Alien ― Keiko Agena (Lane), Todd Lowe (Zack) and John Cabrera (Brian) ― who originally mentioned the fakery.
And at the time of the original series, Cabrera's bass parts were also a fraud. Only Agena and Lowe could play their instruments, while musicians off screen played the parts for Cabrera and Bach.
As Lowe said of Bach at the time, "For all of his rock 'n' roll charisma, [he] barely knows how to hold a guitar. When he'd be faking it and tapping on the fretboard — it was just so funny to watch him do that."
"I can do a couple chords here and there, but on the show, I would do it kind of air guitar style and make it look real," explained Bach.
All members of Hep Alien did still sing their respective parts though, so your obsessive fandom for this great American rock band wasn't entirely based on trickery.
Cabrera did eventually learn how to play bass and he does now occasionally play with Agena and Lowe in unofficial reunions. The group of three played the ATX Television Festival in 2015.
Now, you should go back and rewatch the Hep Alien parts to see if you can spot that air guitar.
Does it change your love for the band? Can you ever become emotionally invested in another cover band on television again?
And if you want to read more about Bach's new book, here is our article about his time as a rock star outside of Stars Hollow.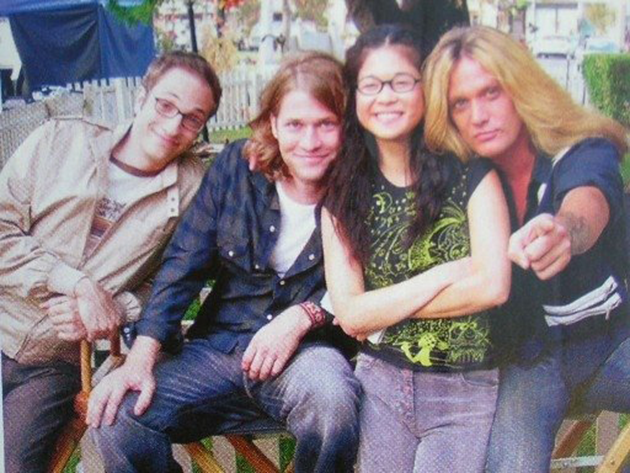 "Gilmore Girls: A Year in the Life" is now on Netflix.
Before You Go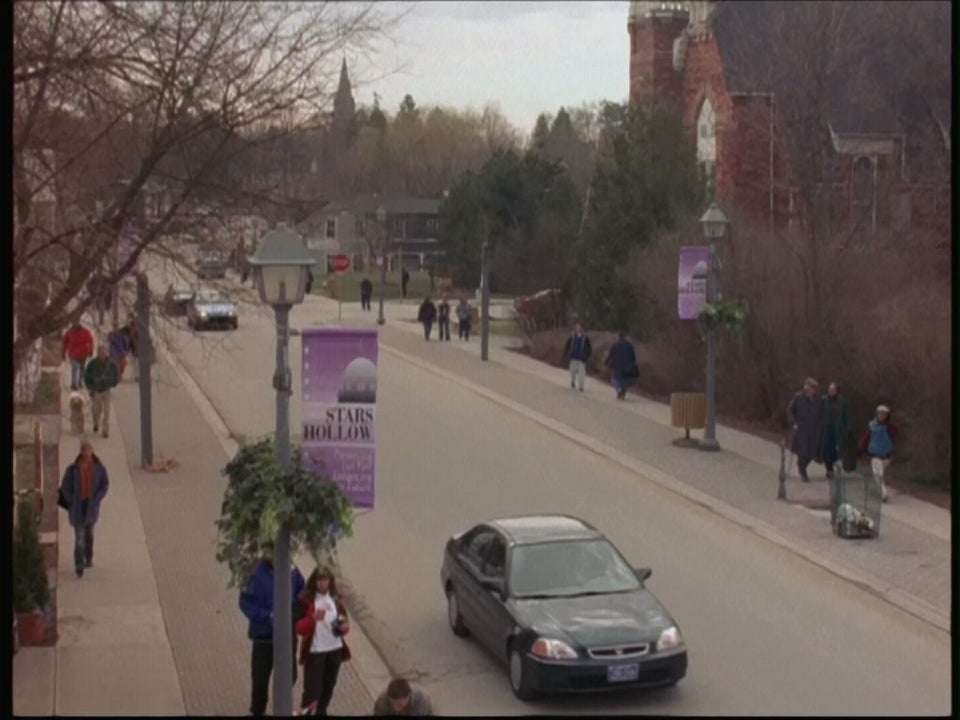 The 18 Most Important "Gilmore Girls" Episodes
Popular in the Community