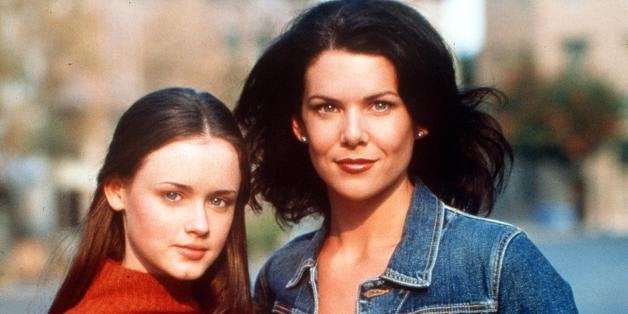 It's been eight years since "Gilmore Girls" went off the air and eight months since it made its series debut on Netflix. With all the interviews, articles, and fan videos surrounding the show, you'd think every question about its quirky, fast-talking characters and their world would have been answered.
However, one major "Gilmore Girls" mystery still remains.
Creator Amy Sherman-Palladino has said in multiple interviews that she knew ahead of time how she would have liked to end the series. Unfortunately, due to contract negotiation disagreements with the WB, Sherman-Palladino and her husband and collaborator Daniel Palladino left the show before its final season -- meaning that her envisioned ending never came to fruition.
In a 2006 interview with TV writer Michael Ausiello before the final David Rosenthal-helmed season aired, Sherman-Palladino mentioned she specifically had the last four words of the series planned, but declined to reveal them out of respect to her successors.
In the days since Sherman-Palladino left the show, Ausiello and other reporters have attempted to get the writer to share what her ending would have been, to no avail.
In a 2009 Entertainment Weekly interview, Ausiello gained vague insight into where the creator may have taken Rory's storyline, but Sherman-Palladino did not want to reveal too much in case she could ever use her ideas for a movie:
"I don't want to totally say [what my ideas were], because if there is a movie in the making, I'm going to be basically delving back into where I left off, and then I'm kind of [screwed]," Sherman-Palladino said.
"For the rest of my life you're going to be asking me that," Sherman-Palladino said. "I am going to tell you. I am going to tell you. It's not going to be today, but I am going to tell you. And I'm only going to tell you."
"By not having control of [the final season], it shifts the focus of what my last words would have been," Sherman-Palladino said. "I was also holding on to it for a long time because I was thinking if we did do a movie, I would be able to use it there. I don't think that's ever going to happen so, I don't know. Maybe I'll eventually say the four words. I feel like now I'll let people down because it's been so built up. 'Really? That's what we waited all these twelve years for? Well, thanks so much.'"
While we haven't seen a movie in the years since that interview, the release of "Gilmore Girls" on Netflix has created a new environment of increased interest in the show. This week, Sherman-Palladino will appear with Lauren Graham (Lorelai) and Alexis Bledel (Rory) for a reunion at the ATX Television Festival . They'll reportedly be joined by cast members Danny Strong (Doyle), Todd Lowe (Zach), Jackson Douglas (Jackson), Matt Czuchry (Logan) Kelly Bishop (Emily), Jared Padalecki (Dean), Keiko Agena (Lane), Liza Weil (Paris), Liz Torres (Ms. Patty), Sean Gunn (Kirk), Yanic Truesdale (Michel), John Cabrera (Brian) and Scott Patterson (Luke).
Patterson also gave fans reason to believe in recent comments made to The Huffington Post's own Lauren Duca. When asked about the possibility of a reunion movie, Patterson said, "I don't want to give the fans false hope ... I will say there have been some conversations."
All which leaves us wondering: ARE WE FINALLY GOING TO LEARN THE FINAL FOUR WORDS? Possibly in a movie?
"I'm still all in." - Reddit user mingmingcherry
"Congratulations, it's a boy!" - Reddit user babbetteateoatmeal
"Oy with the poodles." - Reddit user buttonnose1
"Let's go to Luke's." - Reddit user the_eviscerist
The Huffington Post has reached out to Sherman-Palladino for comment on whether she has plans to reveal the secret words. This story will update if she ever replies.
Before You Go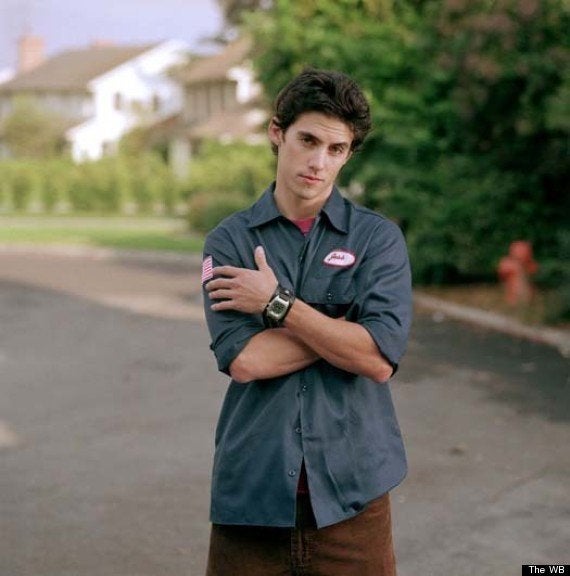 12 Things You Never Knew About "Gilmore Girls"
Popular in the Community