The "Gilmore Girls" reunion panel at the ATX Television Festival turned into a Stars Hollow town meeting on Saturday evening.
The excitement began earlier in the day, when the cast posed for the Today Show at the festival (L-R Amy Sherman-Palladino, Jared Padalecki, Kelly Bishop, Alexis Bledel, Lauren Graham and Scott Patterson):
Around 7 p.m. CDT, the entire cast (minus Melissa McCarthy) took over the red carpet outside the Paramount Theater in Austin, Texas:
Sherman-Palladino took the stage first with what she called her "trinity": Lauren Graham (Lorelai), Alexis Bledel (Rory) and Kelly Bishop (Emily). The crowd went wild.
The four women spoke of the audition process, how the series began and how much they miss Edward Herrmann (who played Richard).
At one perfect point, Jared Padalecki (Dean), Matt Czuchry (Logan) and Milo Ventimiglia (Jess) were asked to pick the right man for Rory. #TeamJess arose the clear winner.
When asked where each character would be today, Graham said she thinks Luke and Lorelai are "still together 100%." Unfortunately for fans hoping for another reunion or a movie, Sherman-Palladino said, "I'm sorry, there's nothing in the works at the moment."
The two-hour event ended with a standing ovation:
Lauren Duca is currently covering the ATX Television Festival for The Huffington Post. Follow her on Twitter @laurenduca and expect much more to come!
Before You Go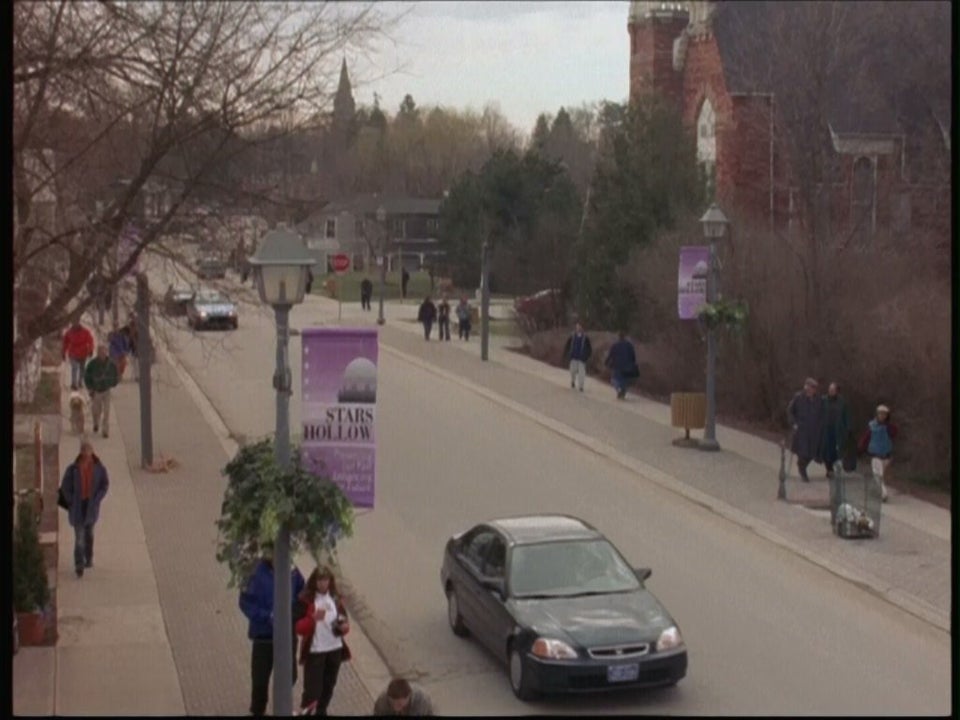 The 18 Most Important 'Gilmore Girls' Episodes
Popular in the Community