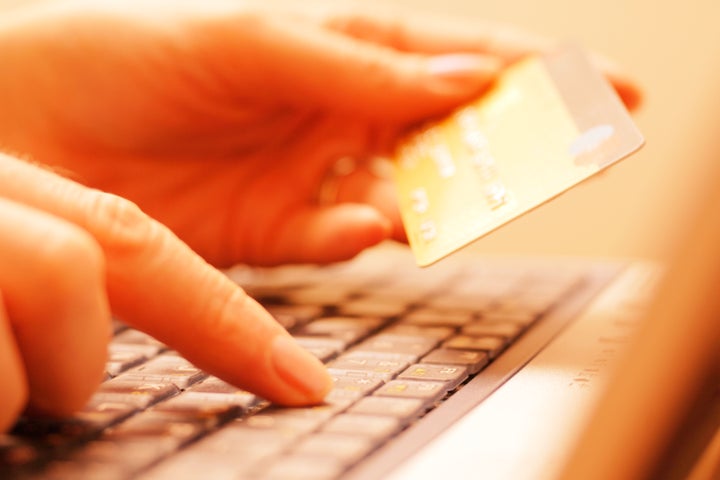 NEW YORK -- Over a four-year period, Heather racked up more than $50,000 in credit card debt.
The 35-year-old New York-based talent agent, who declined the use of her last name, once considered a Kate Spade handbag a perfectly reasonable status symbol.
But over the last few years, aided in part by the rise of online midday flash sales, she quickly developed a penchant for Chanel, Louis Vuitton, and Hermes -- and the credit card debt to match.
Heather finally knew she was in trouble when, immediately following a big-ticket purchase, she began fixating on the next one.
"If you're just buying it because it's on sale and the clock is ticking down and you have to buy it before someone else does, you have a problem," said Heather, who describes flash sales as a gateway drug for the would-be shopping addict.
Darleen Meier, a 33-year-old mother of four from Fairfield County, Conn., is a self-described recovering Gilt addict.
Meier first suspected that she might have a problem when she had to disable the daily chime on her Gilt Groupe iPhone App.
While out running midday errands or picking up her son from nursery school, Meier would pull her car over to the side of the road in order to get her daily fix.
Within seconds, she would click open the app, scroll through the discounted daily offerings of everything from party dresses to hotel reservations, place the desired items in her digital shopping cart, complete the purchase with the credit card information saved on file and continue on about her day.
"It was so easy to lose track of how much I was spending," said Meier, who, in addition to caring for her children, also runs a small jewelry business out of her home. Eventually, $2,000 monthly credit card bills started to surface. "At the high point, I was getting boxes delivered to my doorstep every single day of the week. It was time to stage an intervention."
Heather and Darleen are hardly alone in their fondness for shopping at daily, online flash sales.
Whether on Gilt, Rue La La, Haute Look, Ideeli, or another of the numerous membership-only discount shopping websites, it's become an obsession and a compulsion that many women can't afford to maintain. Several of the women interviewed are simultaneously finding shopping on these sites financially problematic yet a tough habit to break.
It can become an especially chronic fixation during the holiday shopping season, when the pressure to spend -- and potentially save -- has millions clamoring to join in the frenzy of the midday flash sale.
Last year, after the debt started to negatively impact her marriage and left her unable to pay her monthly bills, she finally sought treatment. The program required that she cease shopping online and block all email solicitations.
Earlier this year, however, the flash-sale fixation inevitably crept back in. Nicole says she finds the deals too enticing to pass up.
"It's almost like a video game, in that the money doesn't even seem real," said Nicole, who works for an insurance company as a behavioral therapist. "All of a sudden, you're signed up for a cruise, or a juice cleanse, or you have six new dresses on the way to your house and you're not even out of your pajamas."
Since Thanksgiving, Nicole has charged about $2,000 to her American Express card, the majority of it from daily flash sale purchases. Though she has stopped using other credit cards, it's still an amount she will have trouble paying off at month's end, given that her monthly take-home salary equals about the same.
April Lane Benson, a Manhattan-based psychologist and author of "To Buy or Not to Buy: Why We Overshop and How to Stop," routinely counsels patients who can no longer set limits. All too often, she finds women purchasing items they "don't wear, didn't need and don't use."
"A number of the people I've worked with have high-stress 24/7 jobs and this is seen as relaxation, as something they deserve," Benson said. "They start to fantasize that maybe they'll actually get out of the office for long enough to actually wear it."
According to Benson, potential warning signs that online shopping is spiraling out of control include: using shopping as a quick fix for the blues, buying more than originally intended, feeling guilt or shame about purchases afterwards, trying to stop but being unable to curtail the behavior and hiding purchases from family and friends.
When it comes to curbing online flash-sale purchases, Judy Lawrence, a financial counselor, advises many women who have become deluded about how much money they're actually plunking down.
"There's the fact that it's a sale and that whole adrenaline thing. It really taps into the whole addictive process," said Lawrence, author of "The Budget Kit."
Another clear sign of danger, says Lawrence, is when individuals can no longer pay their credit card balances in full each month -- or when they're barely able to make the minimum payments.
Often, Lawrence sees women falling into the trap of making purchases as a way to increase their self-esteem. "There's a lot of really tricky, extraneous stuff at play behind these spur-of-the-moment purchases," said Lawrence. But at some point, you have to ask yourself: What's all this stuff really about?"
"Socially, I hear people telling me that they're on a Gilt diet," said Jyothi Rao, general manager for Gilt.com's women's division, which is headquartered in New York. "But like any diet, people generally fall off the wagon."
Between the magical hour of noon and 1 p.m., Rao routinely keeps an eye on a computer monitor, which measures Gilt's traffic. She watches as the numbers soar. Recently during the noontime hour, the company netted seven-figures in revenue.
According to Rao, of Gilt's five-million members, approximately 110,000 members line up at their virtual storefront each day.
By comparison, Stacey Santo, vice president of marketing communications at the Boston-based Rue La La, said that about 200,000 of its more than five-million members generally visit the website on a given weekday. Rue La La's daily sales begin at 11 a.m.
Even in a stagnant economy, the popularity of online flash sales has grown by leaps and bounds. According to Experian Hitwise, which tracks Internet traffic, flash-sale websites have become an increasingly popular destination. In November, traffic totaled 45 million visits -- a 55 percent increase from November of 2010. The data, it should be noted, does not include mobile traffic.
Part of the thrill on many flash-sale websites, as Rao and Santo readily concede, is the limited number of available quantities. They've even heard of customers deploying strategic tactics to snag coveted items: shopping in groups, using several browser windows at one time and corralling nearby colleagues to try for the desired purchase on the buyer's behalf.
"Everyone wants a little retail therapy in the middle of their day," Rao said. "It's really part entertainment and part sport.
Sophie Askew, a 35-year-old New Yorker who works at a luxury retailer, readily concedes that her near-daily online shopping expeditions feel nothing if not competitive in spirit. She describes her coworkers, most of whom also peruse various midday flash sales, as fellow enablers.
"Going on these sites really is the new cigarette break. You get that same fix," said Askew. She routinely sets her Entourage calendar to remind her about upcoming meetings and upcoming sales.
Askew, who estimates that she makes online purchases a few times each month, has tried to pry herself away -- and generally without success.
"If it's on the verge of taking over your life, you just have to stop. You really have to have to courage to logout, to turn off your email notifications, to just walk away," said Askew, who has yet to successfully implement any of her own strategies.
It's a scenario to which Darleen Meier can relate.
Back in Connecticut, while Meier has since limited her Gilt exposure, she has yet to curtail it entirely. Sometimes, it's just about the rush of putting items in her cart, and not actually going through with the purchase.
"I still get on almost every day, but not every single day. I'm trying to be better about sometimes just looking and not always buying," said Meier, who still has unworn dresses hanging in her closet, tags still attached. She estimates her yearly Gilt expenditures to be in the $5,000 to $7,000 range.
Despite trying to cut back, it's still a habit she largely keeps hidden from her husband.
Since she's responsible for paying the family's monthly bills, Meier is able to disguise the amount of money she's spent. She doesn't consider it lying, even though the two combine their resources, and with four kids, Meier readily admits that the money could easily be put to use elsewhere.
The only time it potentially becomes an issue is when her husband sees her wearing what appears to be a new item.
"I guess I just don't want to hear the questioning. I don't want to hear him be on me about it," said Meier, whose general strategy is to avoid her husband's criticism, rather than confront it. "If he saw all the boxes being delivered, he'd start to question it. Let's face it, he's really more of a saver and I'm really more of a spender."
Related
Popular in the Community