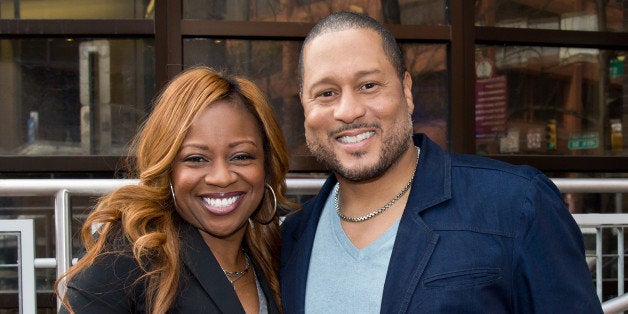 Gina and Pat Neely, the stars of Food Network's popular cooking show "Down Home With The Neelys," are getting divorced after two decades of marriage.
The duo, whose empire consists of a TV show, cookbooks and a restaurant, released a joint statement about the split on Friday to Memphis news channel WMC News 5:
"Today we announce that we are ending our marriage of 20 years for irreconcilable differences. This was a tough decision, but we believe it is the best decision for us. As parents of two beautiful adult daughters that we love dearly, we will continue to be involved in each other's lives as parents and friends."
According to divorce docs obtained by TMZ, the couple has been separated for two years but continued to shoot their TV show despite their marital problems.
The current fate of the show is unknown, but it appears the two are planning to try their hands at solo careers.
"Together we have built a strong brand as The Neely's. Moving forward our focus will be on our individual brands and we are optimistic about our respective futures," they said in their statement. "We ask for your prayers as we go through this transition and honor our request for privacy at this time."