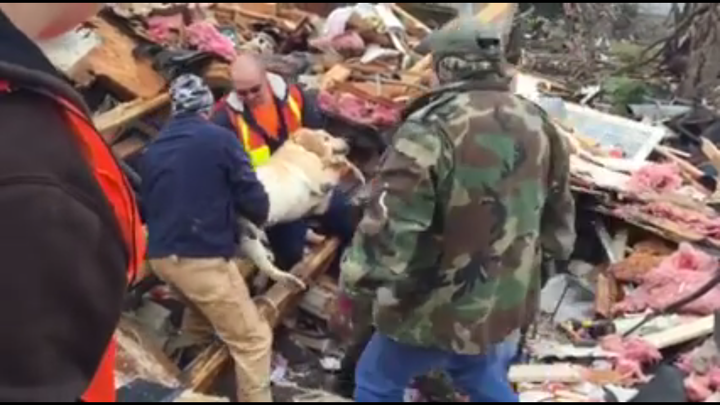 Gina Berkshier and her family had been separated from their two dogs, Sawyer and Lucy, during the devastating natural disaster that killed 11 Texans on Dec. 26. But when they returned to their home in the Dallas suburb of Rowlett two days later, to dig through the piles of wood and loose insulation in search of their belongings, they heard a familiar whimper.
"Oh, we heard him," Berkshier told NBCDFW. "We heard him crying out and barking."
The family and friends immediately sprung into action and began to dig. After 20 minutes of sifting through debris, they saw tufts of Sawyer's yellow hair and were able to free him.
"Oh, my gosh. I have not been able to sleep these last few nights," said Berkshier, who also mentioned she was praying for a miracle.
Yet, even more miraculous is that despite Sawyer being trapped for two days in the cold, he didn't break a single bone. Though the dog is a little banged up, vets expect the yellow Lab to fully recover.
Even more astounding is that shortly after Sawyer's discovery, Lucy the miniature pinscher was also located. Family member Michael Delgado rescued the small pup from the wreckage, according to Fox24 News. The family's friend, Frank Hettlinger, shot the amazing video of Lucy's rescue.
Like Sawyer, vets also examined Lucy and, incredibly, she's expected to be OK.
Although Sawyer and Lucy are two lucky dogs, there are still countless displaced pets due to the Texas tornados. Check in with Facebook group, Lost & Found Pets from North Texas Tornadoes, for more information on how you can help and to see pictures of dogs that have been lost and found.
G.J. McCarthy/The Dallas Morning News/AP
Nathan Hunsinger/The Dallas Morning News/AP
G.J. McCarthy/The Dallas Morning News/AP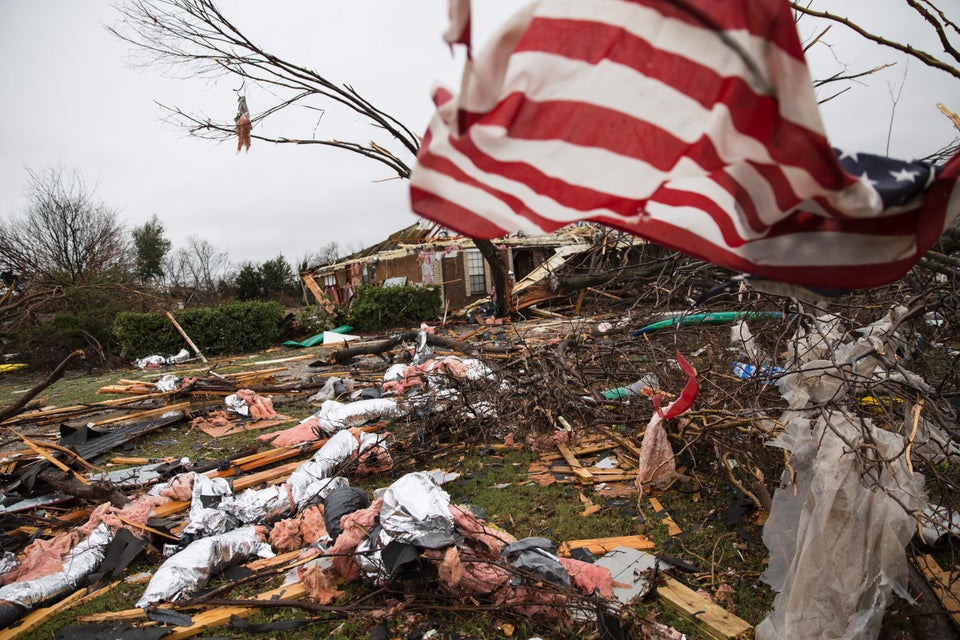 LAURA BUCKMAN via Getty Images
Nathan Hunsinger/The Dallas Morning News/AP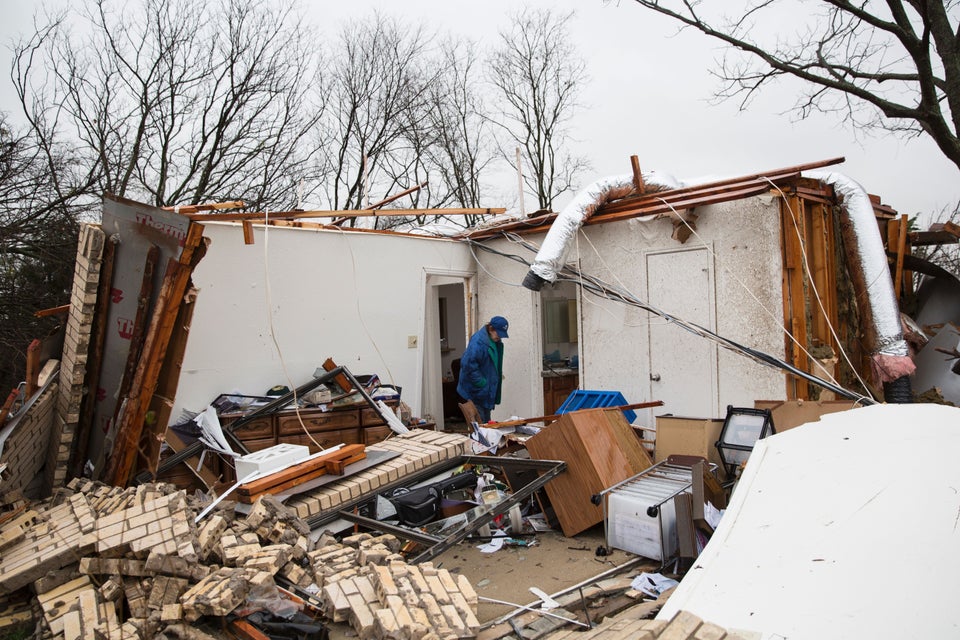 LAURA BUCKMAN via Getty Images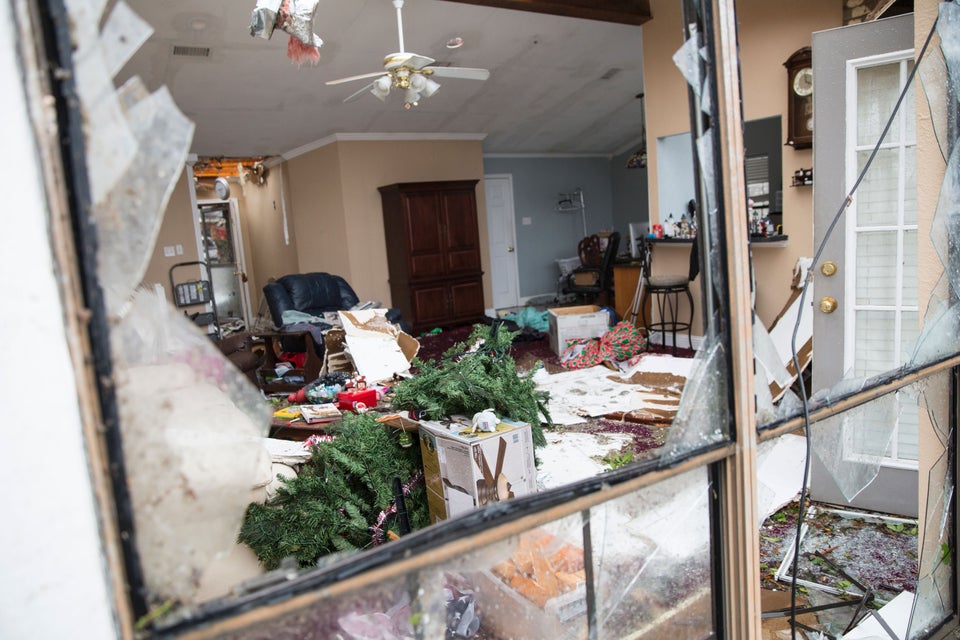 LAURA BUCKMAN via Getty Images
G.J. McCarthy/The Dallas Morning News/AP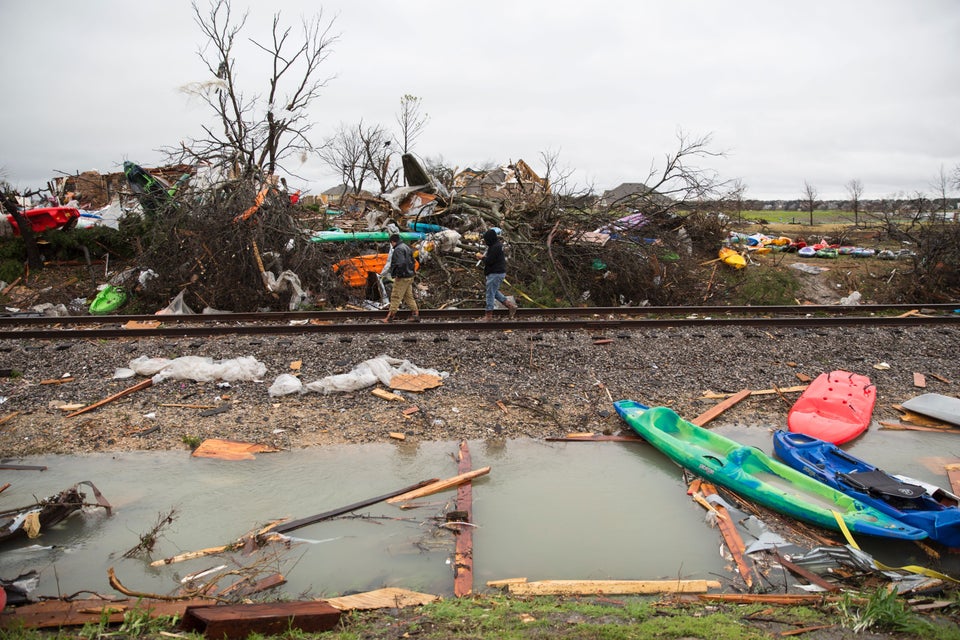 LAURA BUCKMAN via Getty Images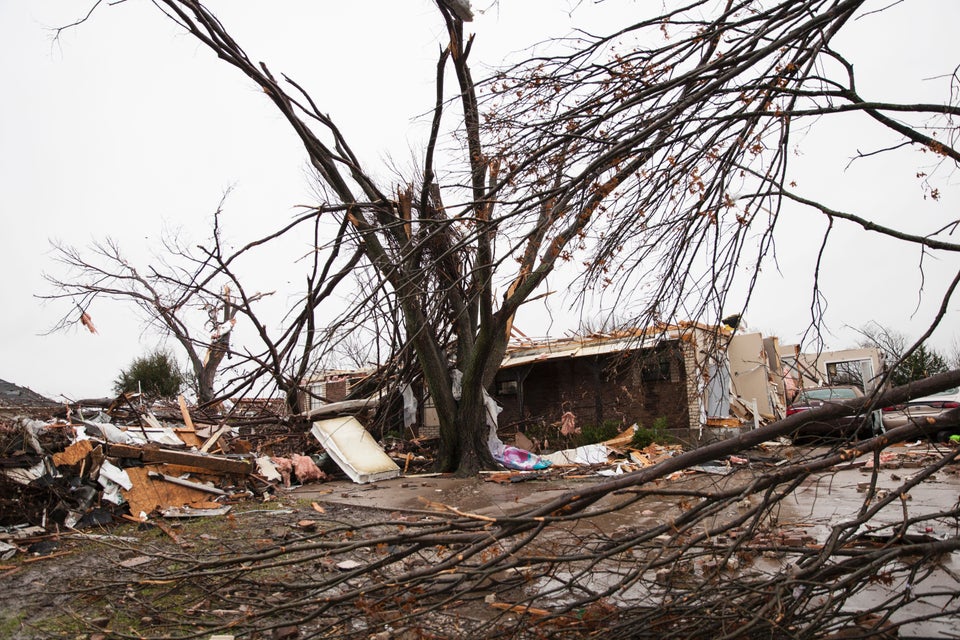 LAURA BUCKMAN via Getty Images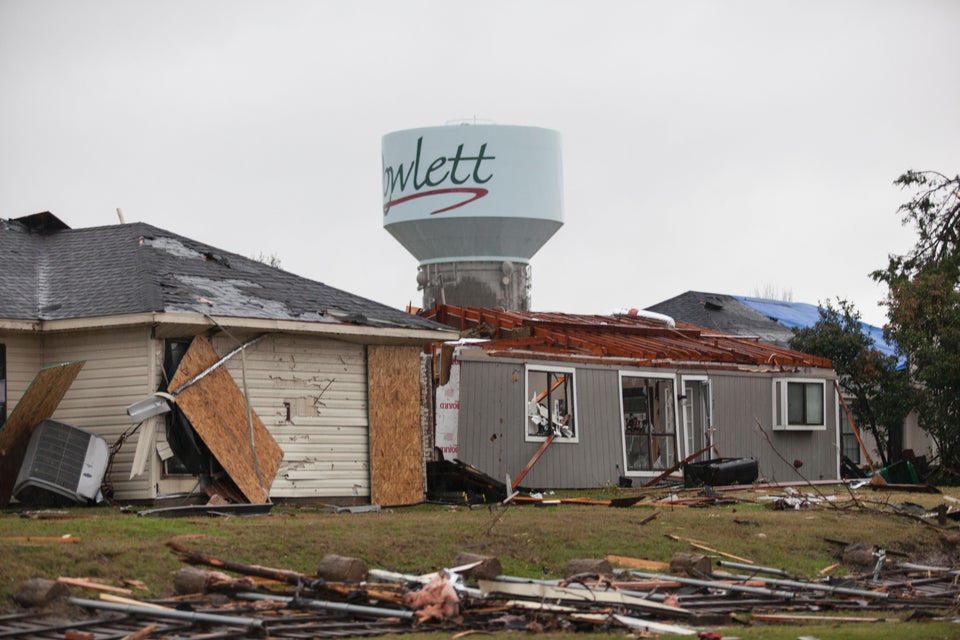 LAURA BUCKMAN via Getty Images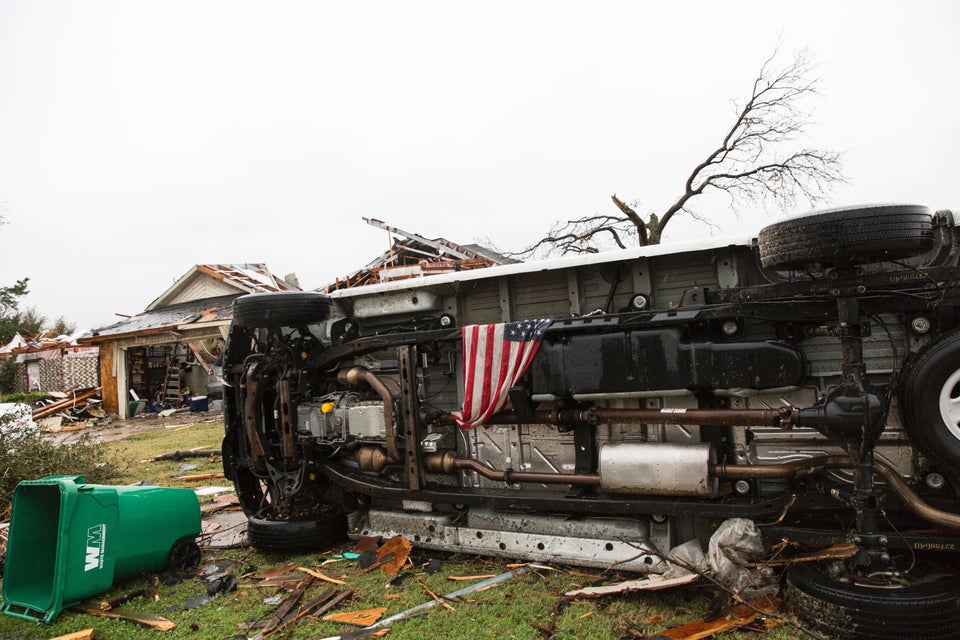 LAURA BUCKMAN via Getty Images