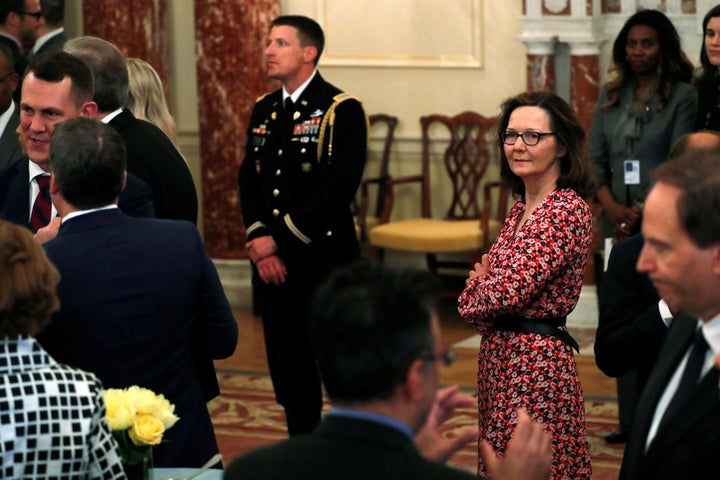 WASHINGTON ― Gina Haspel, President Donald Trump's nominee to lead the CIA, is expected to face a rigorous confirmation hearing on Capitol Hill this week, amid bipartisan concern about her role in the agency's use of interrogation techniques like waterboarding, sleep deprivation and exposure to extreme temperatures.
The fate of Haspel's nomination may hinge in particular on two independent-minded Republican senators ― Susan Collins of Maine and Rand Paul of Kentucky.
Some records from the interrogation program show that Haspel "was an enthusiastic supporter of what the CIA was doing" with terror suspects in the aftermath of the Sept. 11 terror attacks, according to The Washington Post. Haspel also reportedly played a part in the destruction of videotapes that showed one suspect being waterboarded in 2003.
Democrats have been calling on the CIA to declassify files pertaining to Haspel's record on torture, arguing that the Senate can't properly fulfill its constitutional obligations with respect to her nomination without more public information about her 33 years at the agency. The CIA did reveal some information about her background as part of a public relations push in support of her nomination, but it did not include records about her role in the interrogation program.
"Declassifying information about Ms. Haspel's background is even more pressing in light of the public relations campaign currently being conducted on her behalf," Sen. Dianne Feinstein (D-Calif.), who sits on the Senate Intelligence Committee, wrote in a letter to the CIA last month. "Under the title 'Get to Know our Deputy Director,' the CIA issued a press release that included a superficial narrative about Ms. Haspel without providing the public any meaningful information about her 33-year career at the CIA and what it demonstrates about her suitability to serve as director."
Because most Democrats are expected to oppose Haspel, her fate as CIA director will likely depend on two GOP senators who could tank her nomination in the closely divided Senate.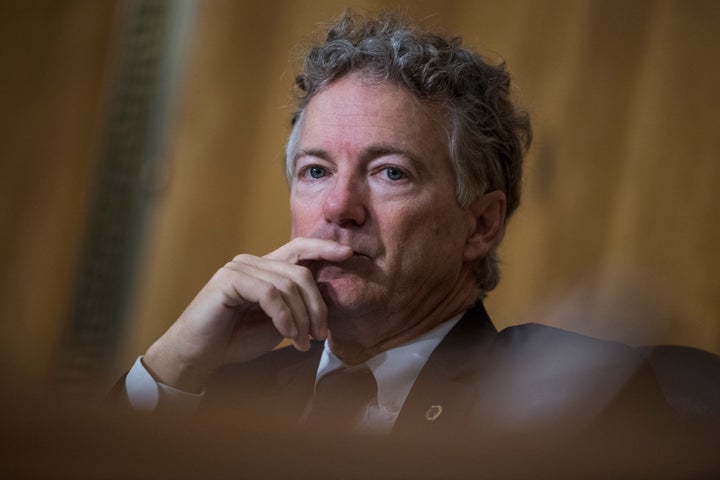 Paul, a libertarian-leaning critic of interventions abroad, announced his opposition to Haspel in March, citing her participation in a "program that our own government has labeled torture."
"Direct participation in the program itself would be disqualifying enough for me, but appointing someone who also helped push for destroying evidence of that program to run one of the most powerful organizations in the world should not be acceptable to Congress," Paul wrote in a piece for Politico after Haspel's nomination was announced.
But his credibility on Haspel's nomination took a hit last month when he decided to support Mike Pompeo to lead the State Department, despite vowing previously to "do everything" he could to stop both the former CIA director and his chosen replacement. Now, the White House is hoping they can get Paul to flip once more.
"We hope he will give her the opportunity of a fair hearing," White House legislative affairs director Marc Short said last week.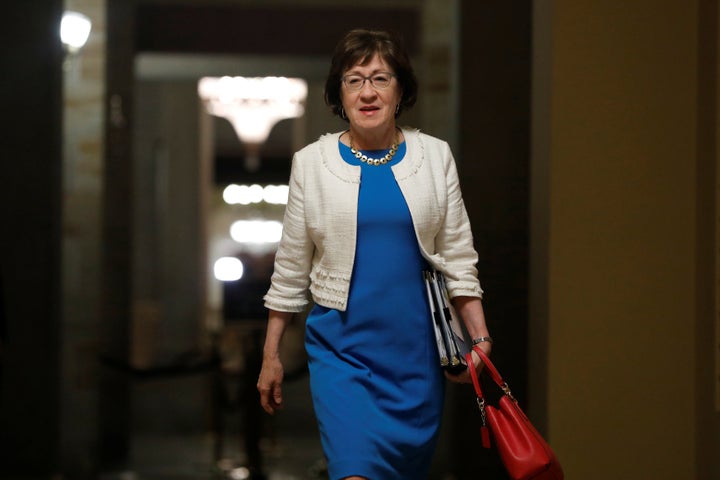 Collins, a key swing vote and a member of the Senate intelligence committee, has also given human rights groups some reason to hope in their fight against Haspel's nomination. The Maine Republican has shown a willingness to buck Trump, and in 2014, she endorsed the declassification of the intelligence committee's report on the CIA's detention and interrogation program. "Torture is wrong and fundamentally contrary to American values," Collins said at the time.
Last year, however, Collins decided to support the nomination of Stephen Bradbury to be general counsel of the Department of Transportation over the objection of human rights groups. Bradbury helped write the so-called torture memos endorsing brutal interrogation tactics during the George W. Bush administration.
"I need to do a lot of work on her nomination," Collins told HuffPost earlier this year about Haspel. "I believe that there will be a lot of tough questions that we will ask her at her hearing, and I look forward to seeing what she has to say."
Trump, meanwhile, claimed Monday that Democrats are opposing Haspel because "she was too tough on terrorists."
Correction: This story incorrectly referred to Sen. Feinstein as the senior Democrat on the Senate Intelligence Committee.
Calling all HuffPost superfans!
Sign up for membership to become a founding member and help shape HuffPost's next chapter