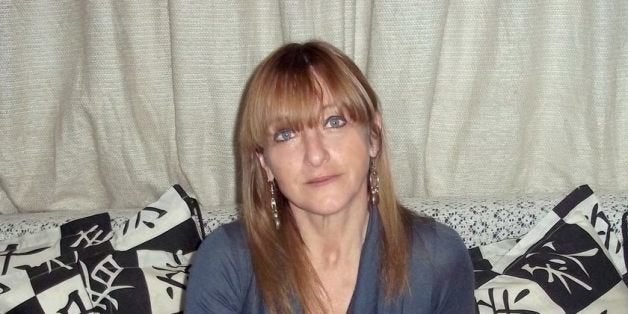 What started out as one woman's astute observation about a drunk young man at a bus terminal has turned into a viral sensation slamming rape culture.
Gina Riverós of Argentina took to Facebook with a simple message: It doesn't matter how drunk someone is or what someone is wearing, it's not that hard to treat the person with some minimal human respect -- the kind that involves not assaulting the person.
Riverós, who according to her Facebook profile works for the Argentinian bus company Andesmar, wrote on April 12:
Ayer, cuando llegué a las 6 de la mañana a la terminal, había un flaco bastante en pedo que diez minutos después dormía...

Posted by Gina Riverós on Sunday, April 12, 2015
In English, the message reads:
Yesterday, when I arrived at 6 in the morning at the [bus] terminal, there was a very drunk guy who 10 minutes later fell deeply asleep.

He had those huge pants that had fallen down, leaving his underwear and half his ass hanging out.

In sum: young, drunk, at dawn, in a sketchy place like a terminal at that hour and with his ass hanging out ... and nevertheless, neither I nor any of the women passing by during this spectacle raped him or killed him.

You see, guys, it's not that hard and no matter how drunk someone is or how they're dressed, you can respect the life of others???
The 55-year-old mom had no idea her message had been shared more than 30,000 times until her son showed her the screenshot of her post, according to Buzzfeed.
"That day a guy came up to buy a ticket in the morning [and] made a comment about a girl who was around in miniskirts," Riverós told BuzzFeed Español. "And that made me think of the boy I had seen when I arrived."
"The victim is never to blame," Riverós said on Taringa. "Nothing justifies a punch, an assault, a grope, a rape."
REAL LIFE. REAL NEWS. REAL VOICES.
Help us tell more of the stories that matter from voices that too often remain unheard.
BEFORE YOU GO
PHOTO GALLERY
The Multiple Facets Of Modern Feminism