One of the many reasons we love Gina Rodriguez: She's not afraid to get real with her fans.
The "Jane the Virgin" star posted a video on Instagram this weekend in which she indicated that she has anxiety. The clip, part of a project called "Ten Second Portraits" by her friend Anton Soggiu, features a fresh-faced and smiling Rodriguez.
"Bare and exposed in the streets of LA. No makeup. No styling. Just me," the caption reads. "I suffer from anxiety. And watching this clip I could see how anxious I was but I empathize with myself. I wanted to protect her and tell her it's ok to be anxious, there is nothing different or strange about having anxiety and I will prevail. I like watching this video. It makes me uncomfortable but there is a freedom I feel maybe even an acceptance. This is me. Puro Gina."
The 32-year-old often takes to social media to talk about matters that are important to her ― feminism, body positivity, politics ― but this mediation on mental health is particularly great, as there's frequently a stigma surrounding the topic.
And, as Rodriguez notes, there shouldn't be. Studies have shown that people with anxiety actually perceive the world differently ― so why not speak out about individual experiences?
Kudos to you, Gina, for being such a warrior.
If you suffer from anxiety, here are some psychiatrist-backed tips to manage it.
Before You Go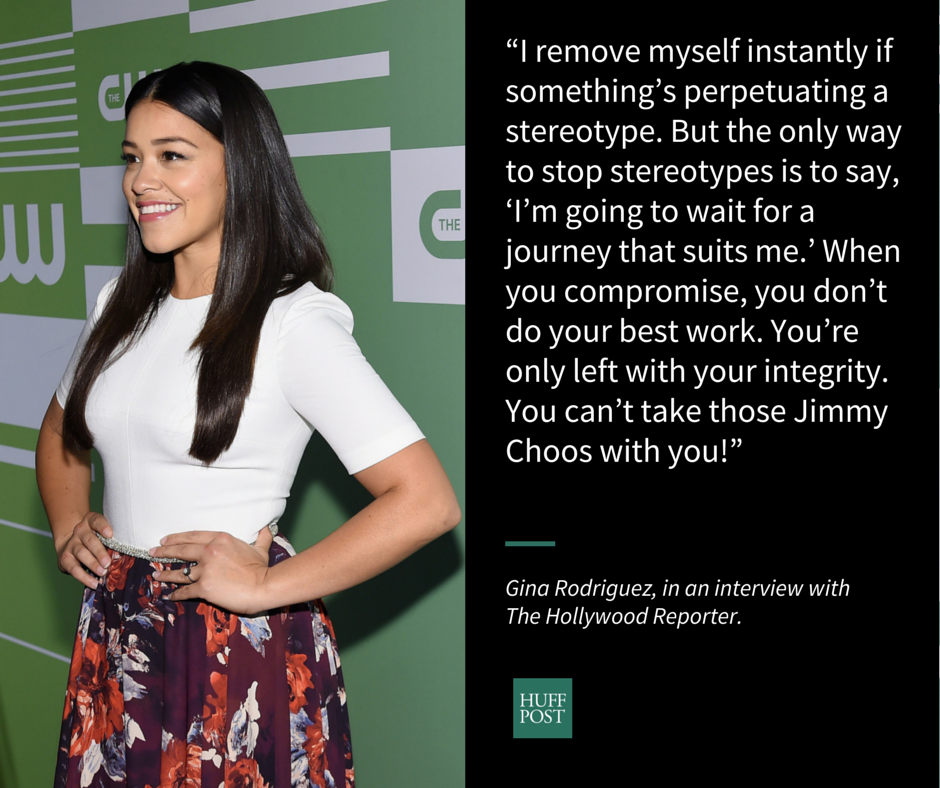 9 Times Gina Rodriguez Schooled Hollywood On Diversity
Popular in the Community