Recently leaked photos of unretouched celebrities have stirred up trouble with Queen Bey fans and more -- but mostly they've shed a light on how Hollywood beauty standards (and photoshop) affect the way many women see themselves.
The actress has graced a handful of covers and sat in on several photoshoots since she began her role as Jane, but Rodriguez says despite the pressure of the industry she tries to keep things in perspective.
"I am not superhuman," Rodriguez told the magazine. "I constantly work on not letting those images push away the reminder that I am beautiful the way I am. After a photo shoot, if I get photoshopped to make me 'look better' and it doesn't look like me, I remind myself, Those are their standards, definitely not mine."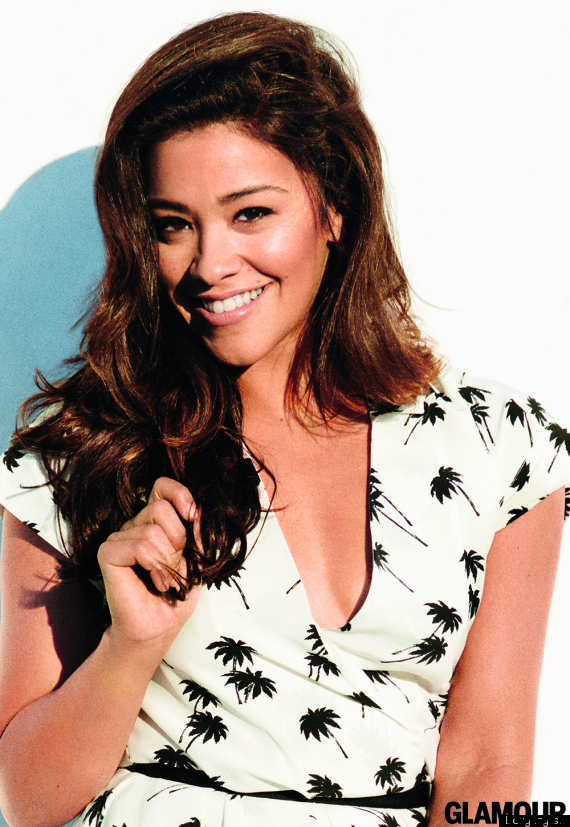 The actress also said that her mother has been her biggest role model, especially when it came to embracing her natural beauty.
"My mom is a pillar of wisdom and advice," Rodriguez said. "She almost never wore makeup, and she encouraged natural beauty. When I was in college, she would say, 'Don't cover your face -- you want the guy to see the same person in the morning.'"
During the interview for the magazine's April issue, Rodriguez discussed her worst dating experience, her relationship with actor Henri Esteve and whether she has any set plans for the future. The star also spoke about what how she passed on some roles before Jane because she wanted to "open up how people view Latinas and women."
"I remember when I read this script, I could hear the brilliance of this woman," Rodriguez said, referencing executive producer and creator Jennie Snyder Urman. "I mean, that pilot was so strong. I thought it was so good. I could hear that Jennie had a clear idea of this girl, and that's what mattered to me."
"Her clarity on Jane wasn't skewed by the misconceptions we have from society on Latino culture, Latinos in America," the actress continued. "To finally read a script where I was just a girl, and everything that was the byproduct of being Latino was just part of it. It wasn't something you had to explain. It wasn't something you had to dive into. It wasn't something you had to blow up so that everybody knew that she was brown."
Her portrayal of the 23-year-old pregnant virgin resulted in a Golden Globe for Best Actress in a TV Series, Musical, or Comedy earlier this year. Rodriguez was only the second Latina to receive the honor in the category, eight years after America Ferrera took home the prize for her role in "Ugly Betty."
The "Jane The Virgin" star recalled the first things that crossed her mind after hearing her name called at the Golden Globe ceremony in January.
"White noise," Rodriguez told Glamour. "As I lifted my head, I thought: Oh my God, you work so hard. You pray; you dream; you fail; you try again; and here it is! And holy cow, is that Oprah?"
BEFORE YOU GO