Gina Rodriguez spilled the beans on Britney Spears' much-anticipated "Jane The Virgin" cameo in a conversation with HuffPost Live on Wednesday.
"You can tell she's got comedy chops like nobody's business," the Golden Globe-winning actress told host Alex Miranda. "She held her own and more. She was very, very good. And then I get to dance with her -- I won't even tell you how or in what capacity, but I got to dance with her!"
"You can tell she just wanted to be there because she was light and love and giving and the episode is so good," she added.
The pop star was a huge inspiration to Rodriguez growing up, the actress recounted.
"She's a few years older than me [and] I remember being 16 and wishing I was Britney," the Naja lingerie co-founder said. "She is so incredible."
Asked if she's a better dancer since busting a move with the "Slave 4 U" chanteuse, Rodriguez laughed.
"I'm just a better person because of it," she declared.
Watch more from Gina Rodriguez's conversation with HuffPost Live here.
Want more HuffPost Live? Stream us anytime on Go90, Verizon's mobile social entertainment network, and listen to our best interviews on iTunes.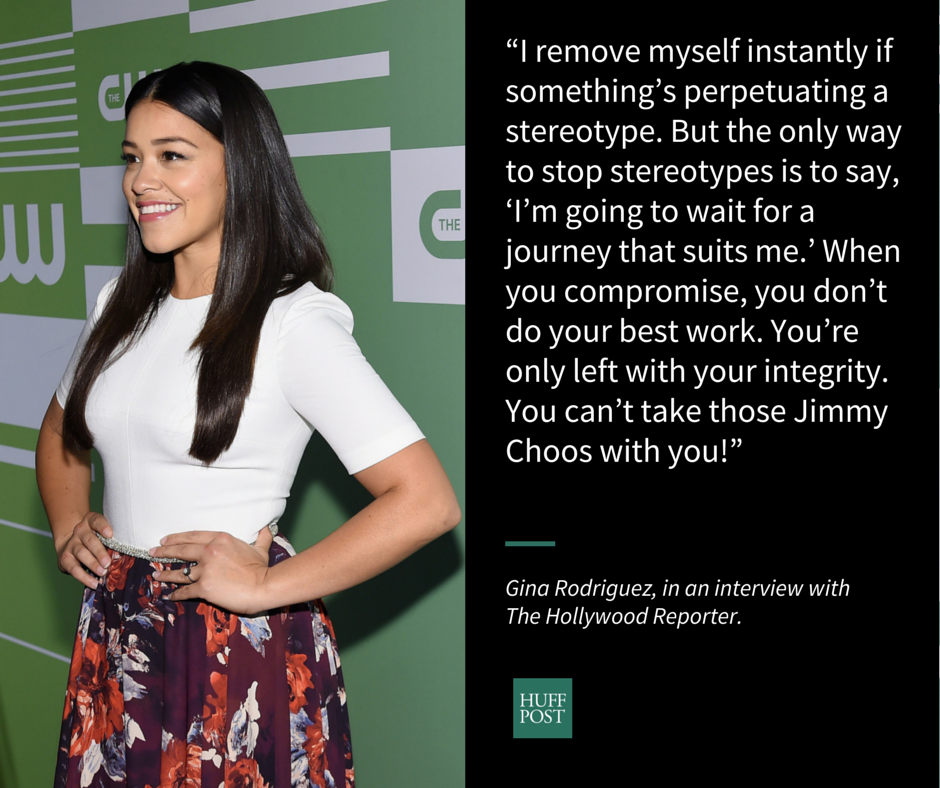 9 Times Gina Rodriguez Schooled Hollywood On Diversity
Popular in the Community