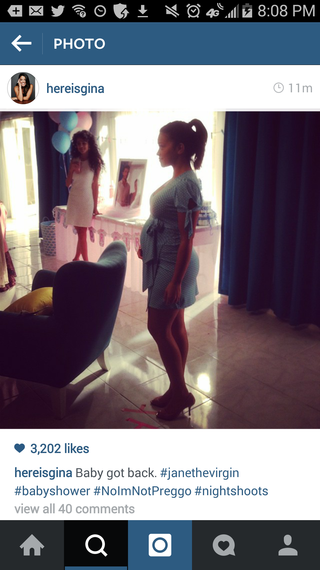 Last night social media began buzzing when Jane The Virgin star Gina Rodriguez posted a picture from the set of her hit show that appeared to reveal the sex of her character's baby.
The Instagram photo in question showed a pregnant Jane, played by the Golden Globe winner Gina Rodriguez, standing in a scene that looked like a baby shower. Behind her was a banner that read "Girl".
Immediately fans and others began commenting on her Instagram: Its a girl!
But did Gina really give away the sex of Jane's baby?
We asked Gina about the photo and online chatter at the Gold Meets Golden event benefiting the Special Olympics in LA. Watch to hear what Gina had to say to us about the issue: