When it comes to self-love and body positivity, Gina Rodriguez seems to be an endless source of wisdom.
The "Jane the Virgin" star is featured in Women's Health magazine's October issue as one of their 2016 "Game Changers." During her interview, Rodriguez expressed her distaste for Photoshopped images of herself.
"You know, in this day and age of Photoshopping and transforming oneself and filtering and filtering and filtering, it really feels good when a photo can capture my heart, my body, my spirit, without having to gloss over it," the 32-year-old told the magazine. "Let me keep my curves, you know? My birthmark. I want to look like myself."
As for what makes someone "ugly," Rodriguez said that she thinks it has little do with physical characteristics and everything to do with inner beauty.
"Kindness is, to me, the most attractive attribute on any human being," she said. "I don't care what you look like – if you are unkind, you are ugly. You are ugly, ugly."
Rodriguez explained to Women's Health in April how important it was to not hide what she might consider imperfections.
"I'm trying to use my social media as a way to communicate that I'm flawed and that I'm okay with it," she said. "It's a very strange feeling to be okay with a little cellulite or a little extra anything. I don't look at it and feel terrified anymore, and my confidence changed because of that. I carry myself differently."
Before You Go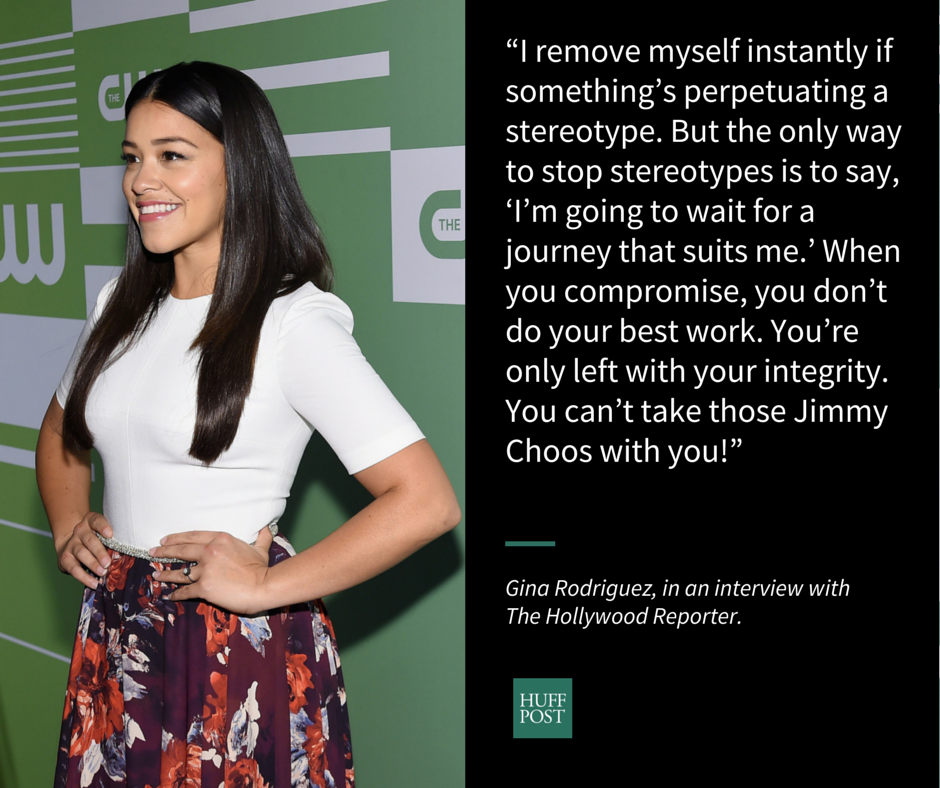 9 Times Gina Rodriguez Schooled Hollywood On Diversity
Popular in the Community