Gina Rodriguez is best known for portraying Jane Villanueva on The CW's "Jane the Virgin," but this summer the actress is also lending a hand to a special cause: ending "period poverty" and keeping girls in school.
Via a partnership with Always and nonprofit group Feeding America, Rodriguez is raising awareness about the millions of female students in the U.S. who miss class during their periods because they can't afford to buy menstrual products.
"There's a stigma and taboo around our periods — something that is so natural and so life-giving and so incredible — and our superpower to debunk that, to remove the stigma around it ― that's the goal," she said. To that end, Always plans to donate 15 million period products this school year through the Feeding America network of food banks.
We caught up with Rodriguez to talk about the project, inclusion and the future of "Jane the Virgin."
Why did you personally want to get involved in the "period poverty" initiative?
Not only do I believe, but I know that education is the reason I am where I am today and my siblings are as well. I saw it in real time. I saw education creates opportunities for the three of us. I have two older sisters. And when I first heard about period poverty I was devastated. I definitely have an affinity for young girls and women and the sisterhood. I had really strong women in my life that helped me get to where I am today. I really love to use my platform to do the same. So I heard about period poverty and I was devastated, but the article was about India and about the epidemic around the world — not really the United States.
How aware were you about the issue before joining the cause?
I knew that it was a problem here but I didn't realize the amount that it was — that 1 in 5 American girls are missing out on school or not going at all because of their lack of access to period products. I was like, "This is completely uncalled for and unfair, and it really makes the playing field unbalanced." Young girls should not have to miss out on opportunity, on their education because of a lack of access, for something that naturally happens — during a time that's so transformative and difficult, and insecurities and vulnerabilities are flying everywhere. I just really empathize with the young girls not having access.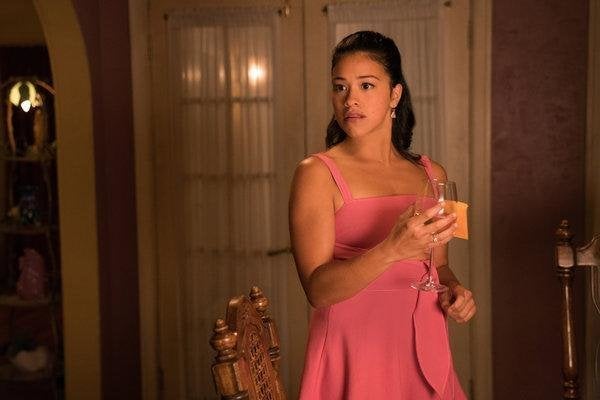 Meanwhile, you're also gearing up to film the fifth and final season of "Jane the Virgin." What can we expect?
So I am right now heading to prep to direct the first episode, and I can tell you that it is moving into and ending the same way it started: the love triangle with Jane finding herself and choosing her path as she always has. She's always figured out with honesty and love where she wants her life to go. And it's going to wrap up in a way that's going to make us all feel full and very complete.
What kind of impact do you hope the show has in a cultural sense?
For four years we've been blessed to have writers who are so socially conscious and aware and want to bring light and shed light on so many issues without judgment, without commentary — just a safe space. Whether it be immigration, women's rights, inclusivity, we've been doing it on "Jane." And God-willing, we'll continue to do that this last season. We will continue to hire wonderful actors of color and put people in places they usually aren't cast in and an opportunity that they usually aren't given. That's the hope. Ideally, I'll continue to do that with my company, I Can & I Will, and the productions that we make ― may I have the blessing to put new faces and new stories in front of and behind the camera. That's been the goal from the beginning.
This interview has been edited for clarity and length.
Support HuffPost
The Stakes Have Never Been Higher
Before You Go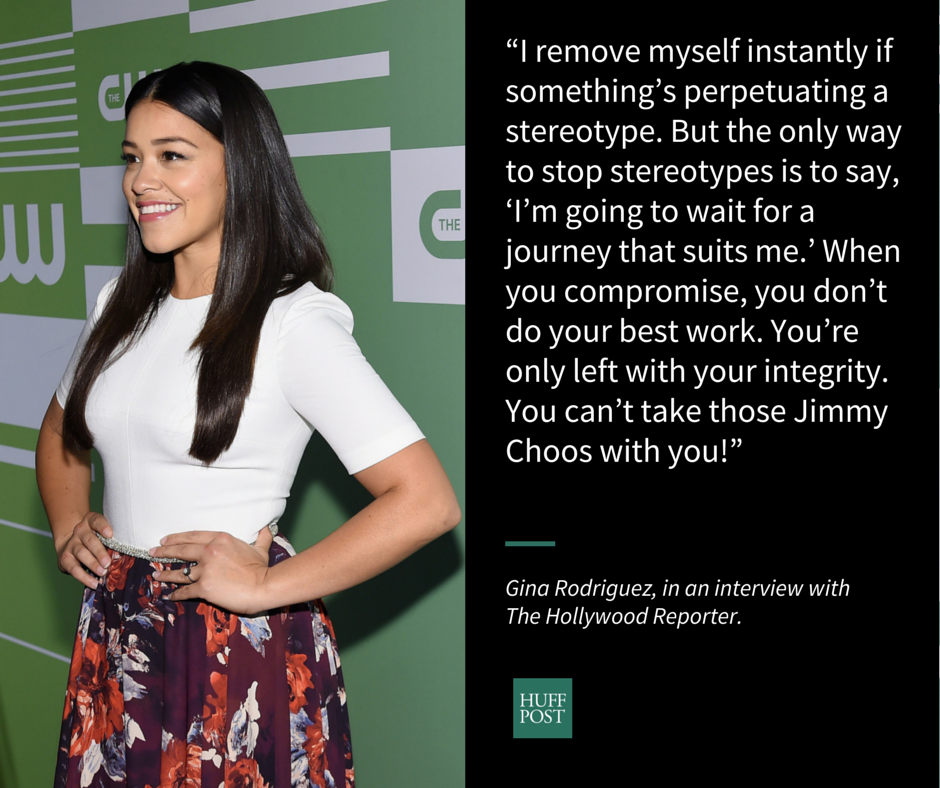 9 Times Gina Rodriguez Schooled Hollywood On Diversity
Popular in the Community