The moment actress Gina Rodriguez won a Golden Globe, we knew it was only a matter of time before the fashion industry would come knocking.
That moment is here. The "Jane the Virgin" star, who was born in Chicago to Puerto Rican parents, has been tapped as a Kipling brand ambassador and the face of the bag company's summer 2015 ads.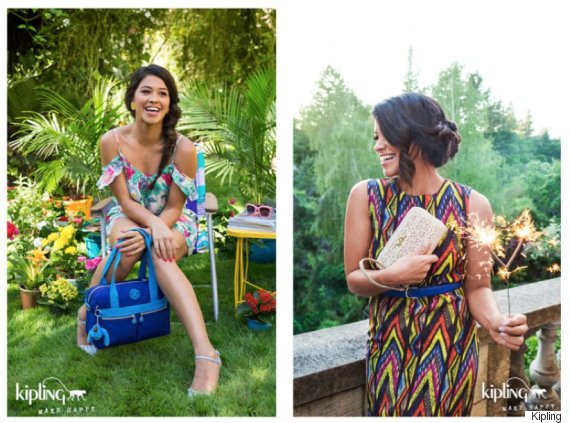 "To me, Kipling has always embodied the perfect blend of comfort and femininity," Rodriguez said in a press release. "When I was a teen, I saw my first Kipling bag with the cute monkey and wanted one so bad but couldn't afford it. I saved my allowances and eventually bought my first one all by myself. I kept that bag for over 10 years. Now I get to be a part of this beautiful movement. I love the way life works itself out -– it's full circle."
Kipling, which was founded in 1987, is also tasking the 30-year-old beauty with spreading happiness through its Make Happy movement, which is aimed at reminding people that happy moments can happen anywhere, anytime. For her involvement in the project, Rodriguez will visit a university campus in California this spring and present a special surprise.
"What makes me happy is my family being healthy," Rodriguez told Eonline. "What makes me happy is seeing young girls inspired to fulfill any dream they possibly have. What makes me happy is to see others happy."
Here's a behind-the-scenes video from Rodriguez's campaign shoot and a look at the Summer 2015 Kipling collection. Do you love it?