"With all this Oscar Talk and lack of diversity I decided to start a movement and speak from the perspective of a Latina American who desires to see more Latinos on screen," Rodriguez wrote. "There are 55 million Latinos in this country and although we all come from various backgrounds our unity can make a movie explode at the box office or a tv show soar to the highest viewers possible."
Rodriguez promised to spotlight a different Latino artist each Monday in the hopes of generating support for their work, and she asked fans to do the same on their accounts. Her first pick was fellow Golden Globe-winner Oscar Isaac, who she felt had an "Oscar worthy performance" in "Ex Machina."
The actress' reasoning behind asking fans to support Latino-centered films and tv series, she said, is because studio executives need financial incentive to green light more Latino projects.
"I am told time and time again 'Latinos don't watch Latino Movies. Latinos don't support each other' and sadly that is true...if you want to see Latinos nominated for Oscars, we NEED to support one another," Rodriguez wrote. "The industry sees money, the excuse can't just be racism. We can make a difference in a very powerful way if we unite our support as one Latino community."
The star is certainly not alone in her call for more support from Latinos. On the topic of NBC's three new Latina-centered series -- "Telenovela," "Superstore" and "Shades of Blue" -- Eva Longoria said Latino audiences have the power to make sure these types of show continue to be made.
"The thing I tell the Latino community is things aren't going to change if you don't show up," Longoria told The Huffington Post. "You have to watch these shows so that networks see their is a demand for them. They have to see that their is an audience there."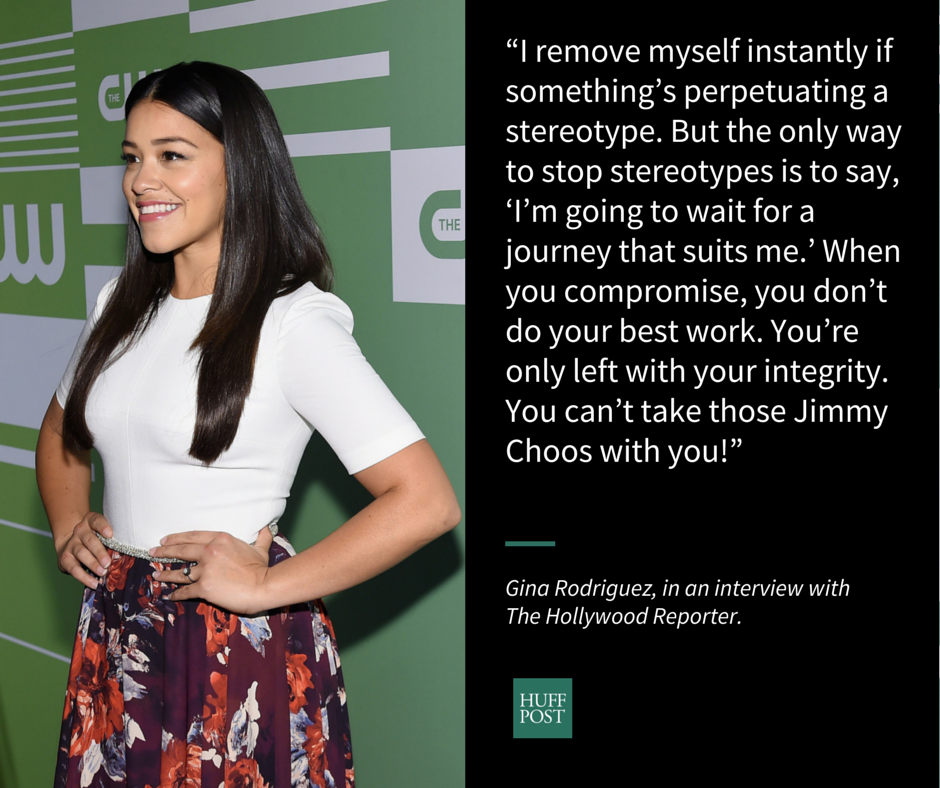 9 Times Gina Rodriguez Schooled Hollywood On Diversity
Popular in the Community