The "Jane the Virgin" star opened up about her first sexual experience during a conversation with comedian Phoebe Robinson on the podcast "Sooo Many White Guys." During the episode, which aired on Aug. 16, Robinson first revealed she had lost her virginity "late" at the age of 24 and asked the actress not to judge her.
"There's no judgement, on the contrary, I'm jealous. I think that's brilliant," Rodriguez said, before sharing her own story.
"I lost my virginity, which I feel is pretty early, [when I] was 17," the actress said. "It was my boyfriend of a year-ish. We were like high school sweetness. He was leaving to Chile to go study abroad and we wanted to lose it to each other. We wanted to make sure that it was special and that we would always have beautiful memory of it. So I lost my virginity to the sweetest guy, ever. It was pretty magical. It was a magical evening of like safety. He put on a song, we were at my friend's farm house in like the outskirts of Chicago."
And when it comes to portraying Jane, who is committed to maintaining her virginity despite having sexual desire, Rodriguez said it was important that the character be sex positive and not lean on stereotypes about virgins.
"I didn't want her to lack sexuality, [she] was making a commitment and this kind of commitment is just unpopular in our society," Rodriguez said of her virginal character. "All we have to do is make it popular. So I really wanted to make Jane badass, she has two dudes that are after her, she likes boys, she wants to have sex, she's just waiting for the time when it's going to be in a safe environment to her perspective and to her conviction."
Listen to the full podcast above as Robinson and Rodriguez discuss sex, the importance of representation in the media, the term 'Latino' and more.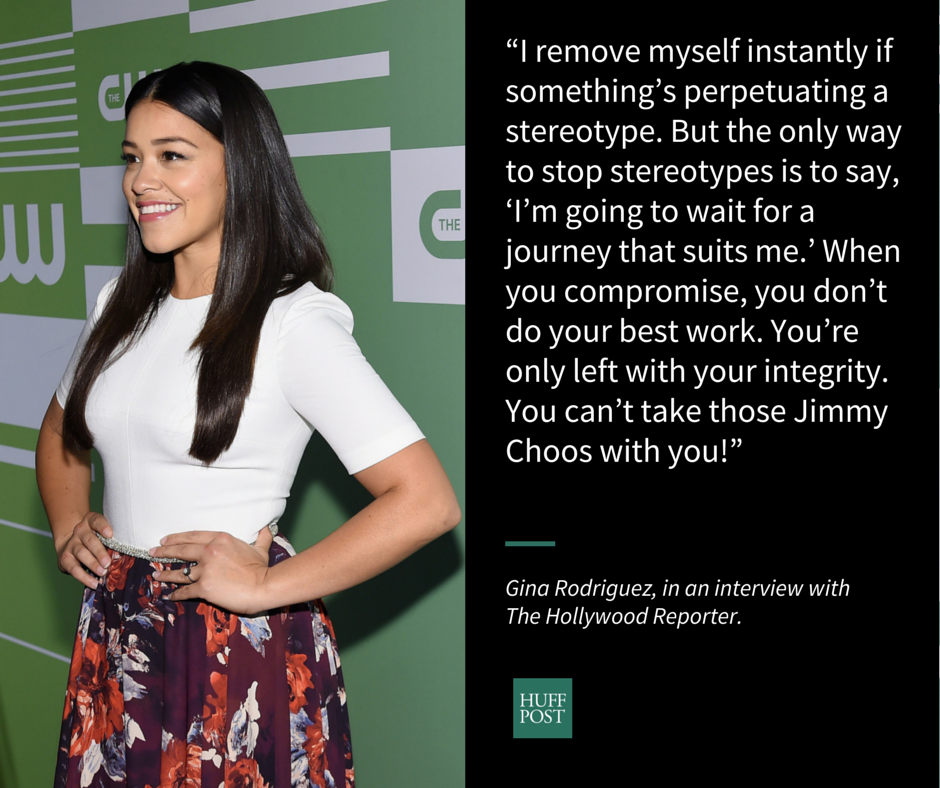 9 Times Gina Rodriguez Schooled Hollywood On Diversity
Popular in the Community