After the "Jane The Virgin" star's Spanish was criticized on Instagram in August, the actress has repeatedly spoken out against the notion that fluency is necessary to be Latino. Speaking to HuffPost Live on Wednesday, the actress explained how her parents chose to raise her speaking English because "they wanted to assimilate us into a culture that wouldn't, right away, put up their guard against us because of our accent." But that doesn't mean the actress doesn't identify as Latina, and she's enraged that her upbringing could be used to refute that.
"I'm going to be reprimanded by a culture that I'm supposed to support and is supposed to support me because of the way I was raised?" she posited. "That is too limiting. That is unfair."
Her message to the haters is as follows:
You want to tell me I'm not Latino enough? Why don't you stop speaking and look in the mirror and speak to yourself, because you're telling me something that you actually probably feel about yourself. Because hurt people hurt people. ... I am as Latina as they come. And I am not defined by anybody's definition of Latina. I don't actually sit in a definition. I walk in my world, happily and confidently.
Proving that you really can't win in today's entertainment landscape, the Golden Globe-winner was recently derided by a Twitter troll who claimed that she's capitalized on her Latina heritage too much. In true Rodriguez fashion, the actress had exactly the perfect response.
"I mean, honey, if that was true, don't you think I'd be a lot further right now?" the Naja Lingerie co-founder told host Alex Miranda. "Don't get it twisted -- I wanted to be famous 10, 12 years ago. But this has been my journey. Why? Because it hasn't been easy."
Watch more from Gina Rodriguez's conversation with HuffPost Live here.
Want more HuffPost Live? Stream us anytime on Go90, Verizon's mobile social entertainment network, and listen to our best interviews on iTunes.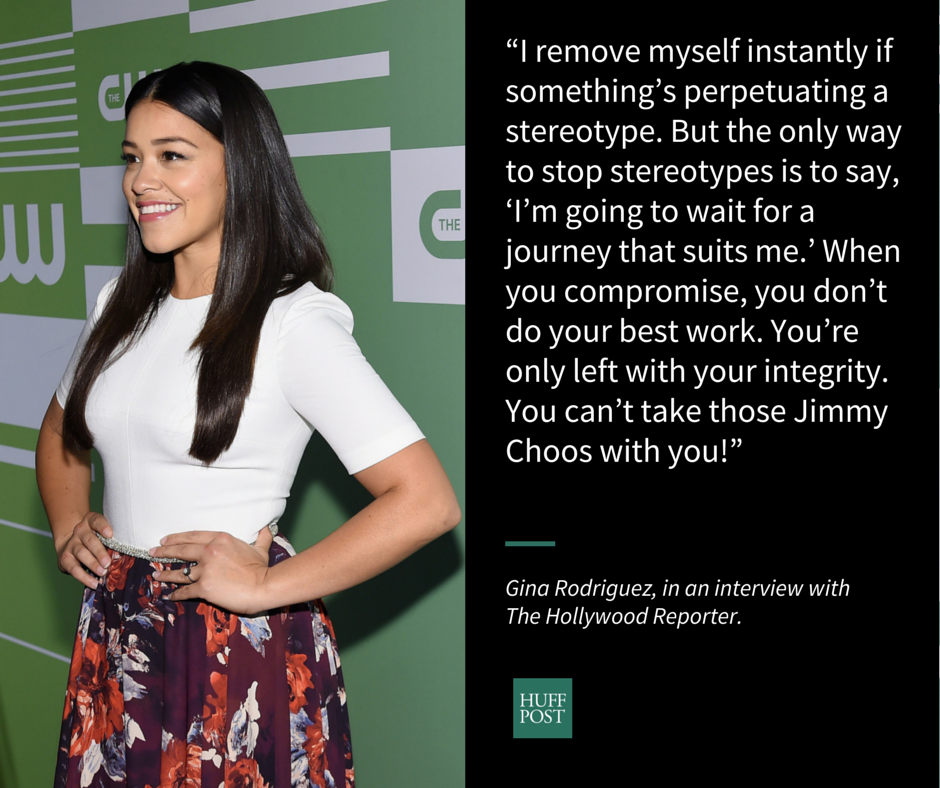 9 Times Gina Rodriguez Schooled Hollywood On Diversity
Popular in the Community