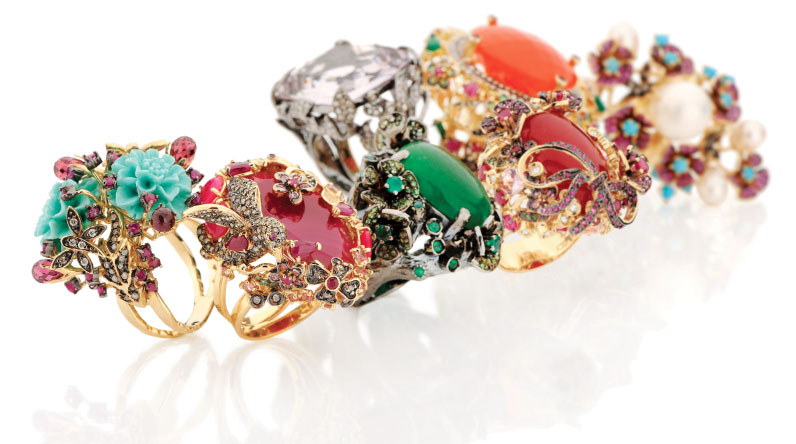 I am a Latin woman by all accounts -- a dark-haired, first generation Cuban American with a love of all things fiery and over-the-top. But a northeastern American upbringing has tempered my ethnic predilection for displays of excess. I count calories. I wear lots of black. I wear little to no jewelry and "invest" in staple wardrobe items. Until recently, prints scared me to death. Ever-tempted by the orange ostrich clutch, I opt for the camel nappa tote that can hold an iPad and an impulse shoe purchase, if need be. My Brazilian counterparts, I was reminded this week, are a horse of a different color.
They call it Ginga. Technically a sweeping move in the Brazilian martial art dance of Capoeira, it also describes that "certain something" that Brazilian women ooze as they move through space. It's a self-confident, independent, seductive swagger that lets a room know she has arrived. And nowhere is Ginga more in the air than in Sao Paolo during the FENINJER Expo. Put on by the IBGM (the Brazilian Gem and Precious Metals Institute), the show is Brazil's unfettered display of the country's most exquisite and extravagant in fine jewelry design.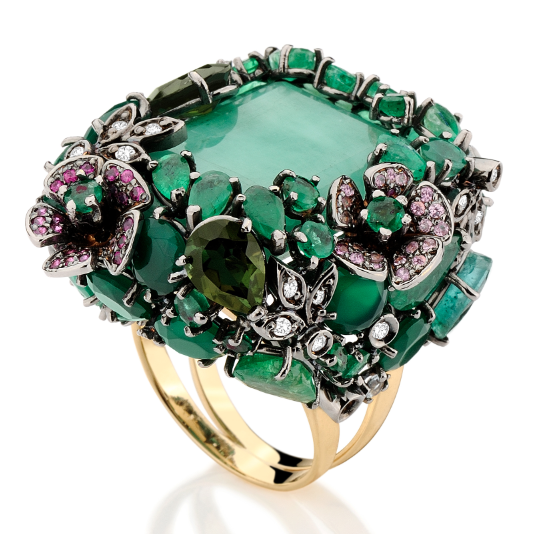 Last week I had the unique privilege of attending the show with a fabulous group of marketers, public relations specialists, and female journalists from North and South America. The trip was organized to expose us to a well of Brazilian design talent. But for me, the trip was about much more than the jewelry itself. It was about the way women in other cultures approach fashion. In a region that produces a greater variety of beautifully colored gemstones than any other country in the world -- not to mention a disproportionate amount of glamorous women -- your jewelry is an essential aspect of your style. I'm not talking about an understated gold or solitaire pendant, or an edgy, slick two-finger ring as an accent. I'm talking big, bold, tourmaline, diamond, and emerald baubles that make your jaw drop. These women buy fine jewelry the way we buy handbags -- seasonally, in line with international fashion trends, and as an important part of their twice-yearly wardrobe purchases.
A clear standout at the show was GOLDDESIGN -- a collection of the most fantastical, dreamscape confections that are part Sofia Coppola's Marie-Antoinette, part Tim Burton's Wonderland. Golden cages with moveable diamond birds become rings, and ruby and emerald creeping vines and fluttering dragonflies turn into dreamy secret-garden-like pendants. The designer, Ana Márcia Albuquerque, explained the thinking behind the line... "I sell art, not jewelry. The way you buy art for your home, a Brazilian woman buys jewelry for her outfit."

Another collection I loved was Vianna, shared with me by their director, Brazilian powerhouse Karla Antunes, a woman with enough ginga to knock you over. Modern and technically superb, the collection uses some of the rarest colored gems in the world to create highly sculpted, architecturally inspired fantasy pieces.
So... a special thanks to all of the Brazilian women who gave me a lesson in Ginga: Eat well, dress well, wear jewelry, and sleep with a clear conscience.

All rings above by GOLDESIGN. Bracelet by Vianna