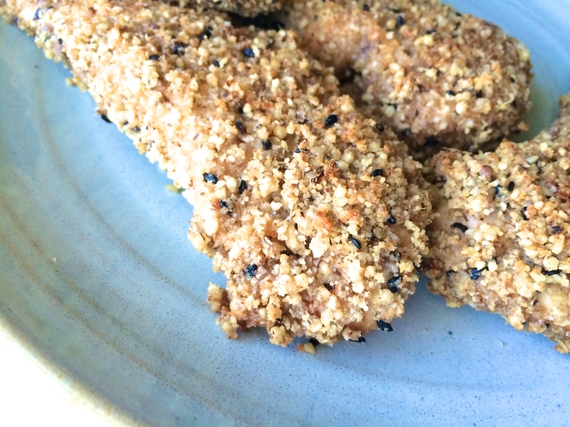 One of the many joys of being a mom to small kids is indulging in kid foods. Gummies, Goldfish crackers, and most of all, Chicken Strips!! I mean, could there be anything better?
I wanted to make a fancier, more grownup version of this timeless classic. A blend of Walnuts, Garlic and Ginger Root came to mind as I was deciding what I wanted to do.
For a printable version of the recipe, click here.
Any chicken tender that's worth it's salt (literally, ha!), has to have a yummy dip. Nobody in my family is a big fan of Ketchup. Even my kids enjoy something creamier. We like dips that are similar to a Remoulade or Aioli. To compliment the Ginger and Sesame Seeds, I put together a Sriracha Aioli. This is not an original idea. This is basically the Yum Yum Sauce you get at Hibachi. But I'll share with you exactly how I do it.
Click here for the recipe in printable form.