The gargantuan gingerbread house that's now taking center stage in the White House's State Dining Room is no ordinary confection.
Modeled after the White House itself and designed by Executive Pastry Chef Susan Morrison, the saccharine structure is made of a whopping 250 pounds of gingerbread, 150 pounds of chocolate and another 75 pounds of sugar and other baking ingredients.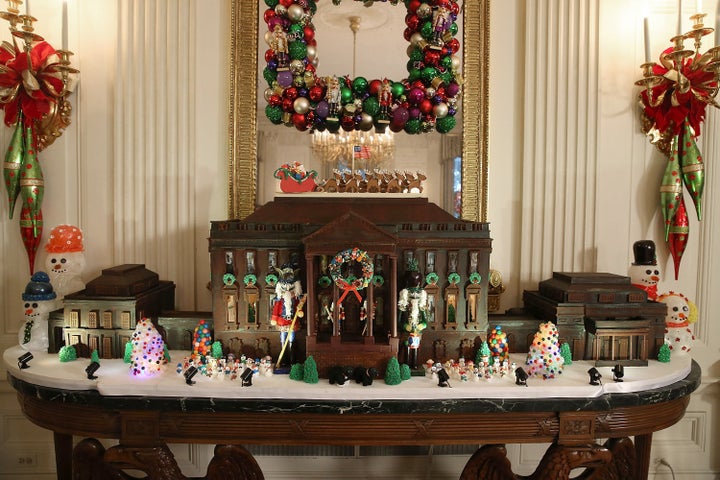 This year's White House Gingerbread House is unique from its predecessors.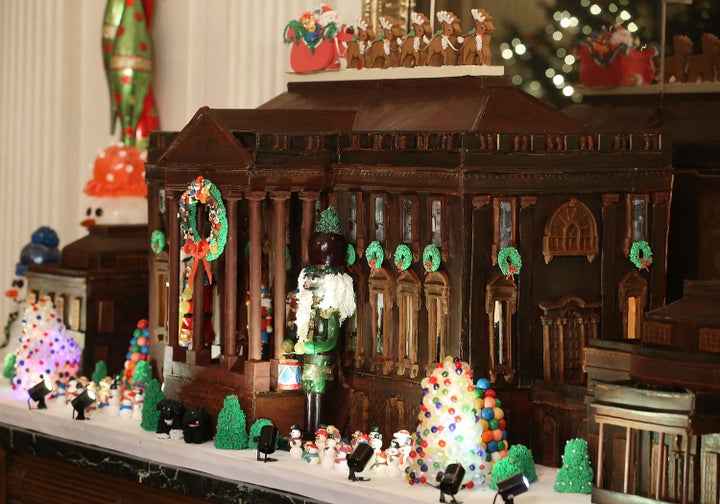 Several top designers, including Carolina Herrera and Humberto Leon, as well as dozens of volunteers, took part in the effort of getting the White House picture-perfect for the holidays, according to a news release.
"The holidays really are an all-hands-on-deck time frame for us, where every single shop in the house has to step up, and a lot of behind-the-scenes work has to take place before we get to the actual finished product that we all get to enjoy," Angella Reid, the chief White House usher, told The New York Times of the holiday preparations. "Our mission is really to make sure that whatever we do is unseen. I sometimes describe it as Disney -- you throw the pixie dust, and it all looks perfect."
Approximately 68,000 guests are expected to visit the White House this holiday season.
Scroll down for a glimpse of this year's White House holiday decorations: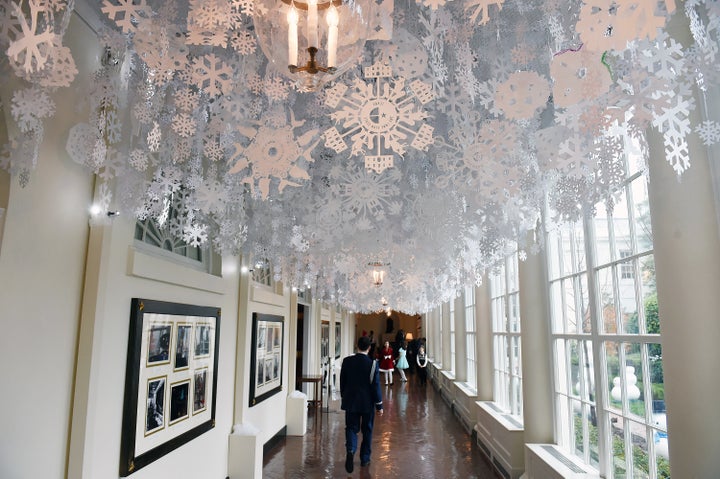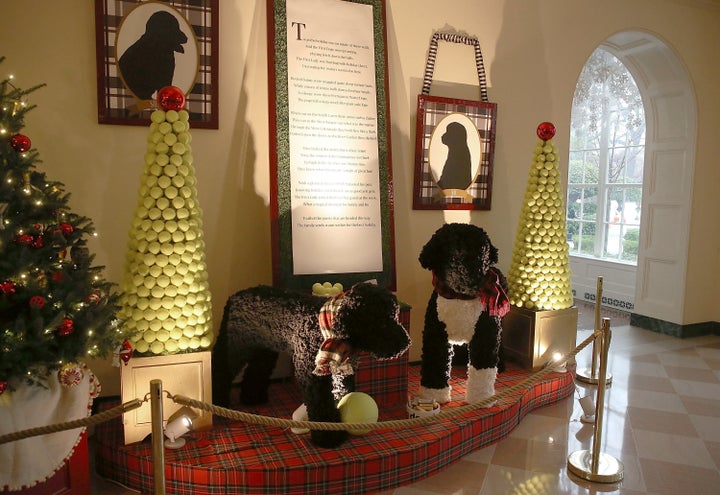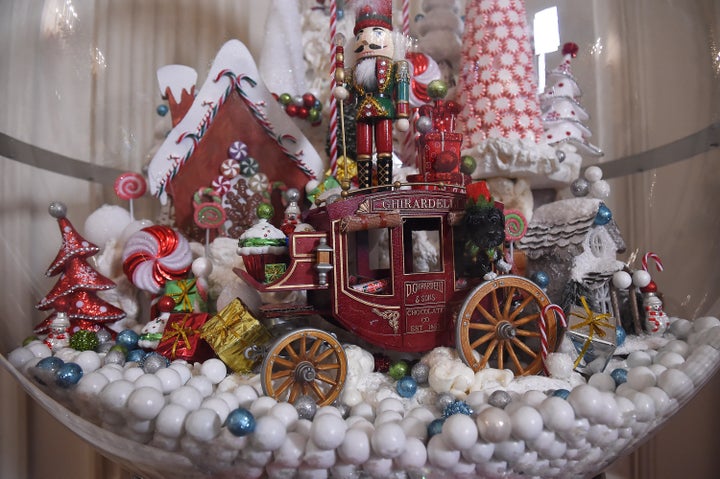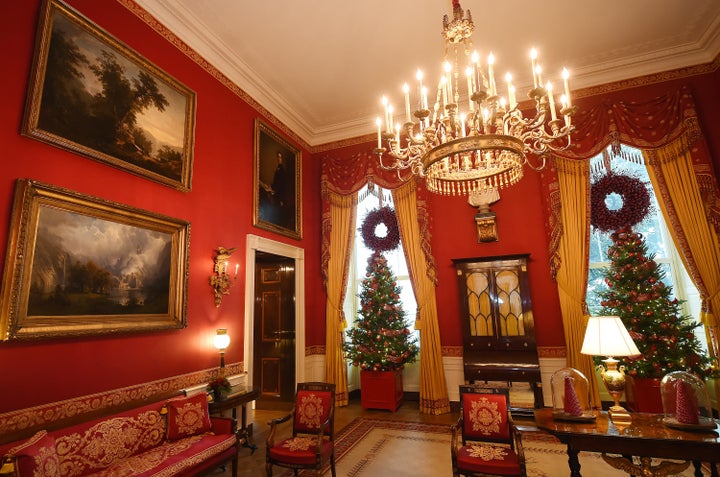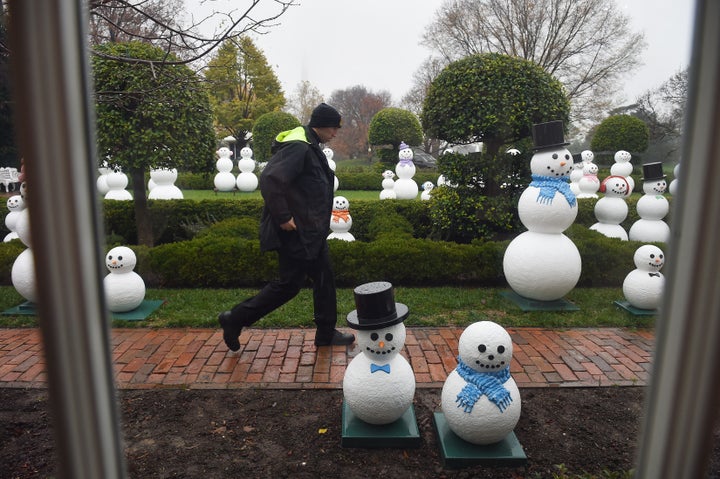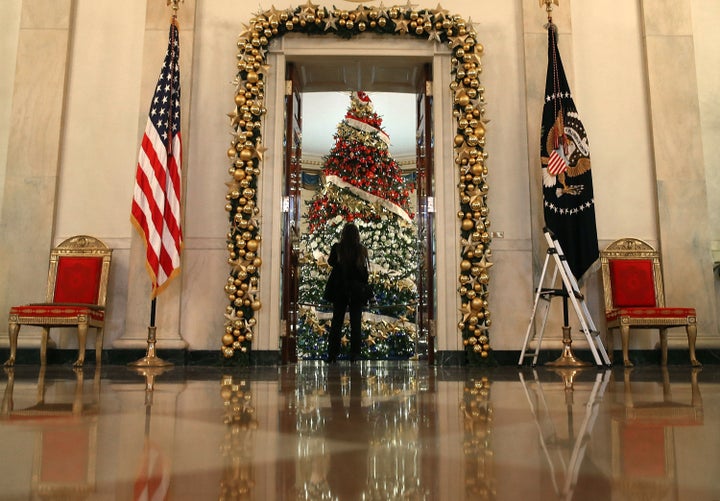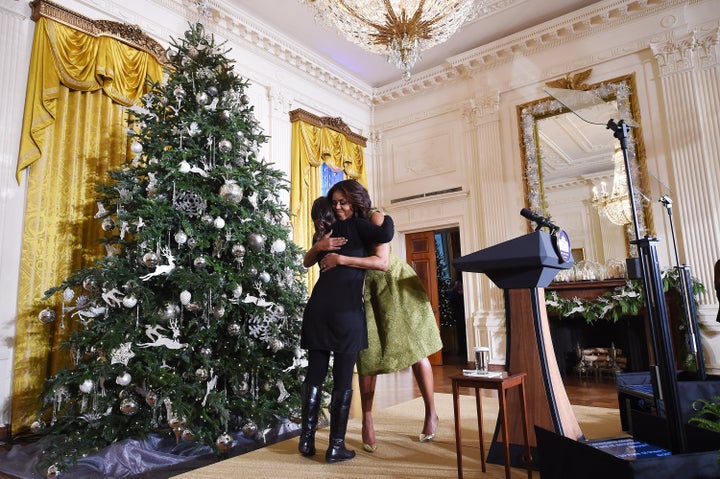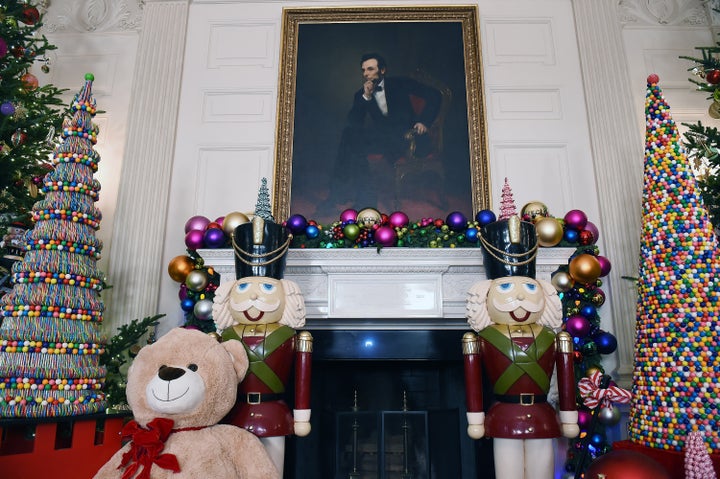 Popular in the Community