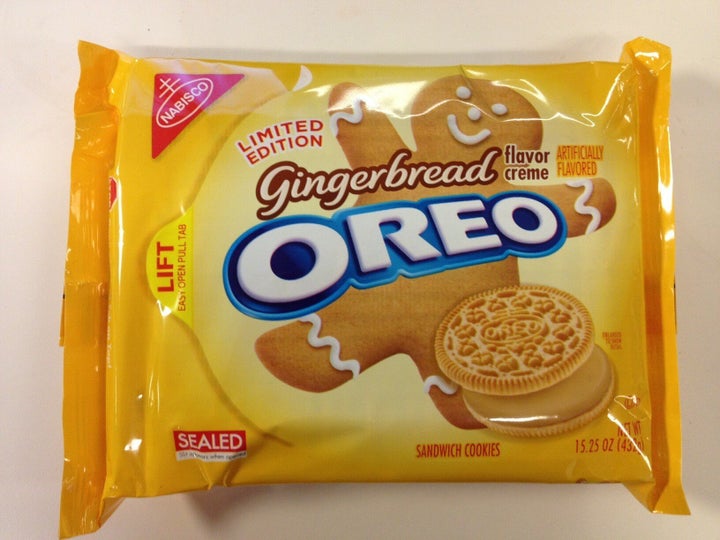 We've got to hand it to the team at Nabisco that's in charge of product development for Oreo -- they've really been stepping it up this year in the ingenuity department.
For evidence, look no further than Oreo's Halloween-inspired Candy Corn Oreos, which despite criticism, were totally apart from anything the cookie brand had done before. And need we remind you of Oreo's Daily Twist ad campaign, which included a mockup of a rainbow layered cookie in support of gay marriage? (Seriously, put that thing into production.) What about Birthday Cake Oreos? Awesome.
Now, another creation joins the Oreo canon just in time for the holidays: Gingerbread Oreos! The product features Oreo's "Golden Oreo" cookies with a filling of gingerbread-flavored creme. They're currently starting to appear on some Walmart shelves, so keep your eyes peeled.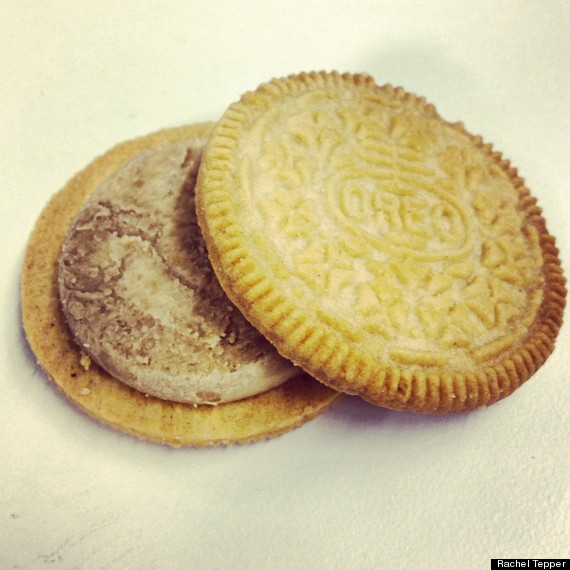 As is our habit, we HuffPost editors wrangled a box and put it to the taste test. We're not ones to hold back when it comes to criticism; need we remind you of our takedown of Pringles' new holiday flavors? Given our lackluster experience with Oreo's Candy Corn offering, we didn't have high hopes.
But one editor's first reaction upon popping a Gingerbread Oreo in her mouth pretty much sums up our review: "Tastes like Christmas!"
Editors across the board were pleasantly surprised by the cookie's mild, gingery taste. The product is hardly groundbreaking -- there's no candied ginger or bourbon spicing here -- but the Gingerbread Oreo is pleasant, nay, enjoyable.
"Oh, these are not disgusting at all," writes another editor. "In fact, these are delicious. If all novelty food tasted this good, novelty food is probably all I would eat. These do, however, make the abomination that was the Candy Corn Oreo seem even worse."
Related
Before You Go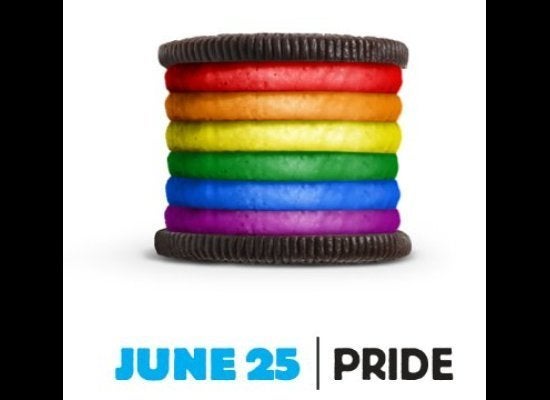 Oreo Daily Twist