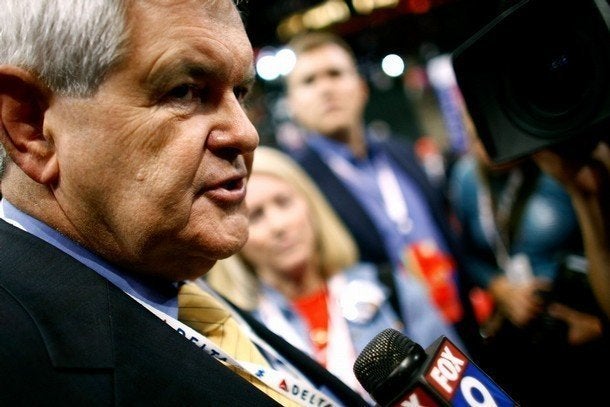 How serious and committed are conservatives to the defeat of the Employee Free Choice Act? This committed: "This bill is a mortal threat to American freedom and we will never forgive somebody who votes for cloture or for passage."
That's New Gingrich, speaking at the Conservative Political Action Conference in Washington D.C. The former House Speaker is launching a new media campaign, titled American Solutions, to help with his efforts to defeat the legislation -- which has been described at the conference as nothing short of the demise of Western civilization.
Gingrich also hawked his innovative anti-EFCA tactics while at the podium, reminding attendees that they could win a free Wii by signing up with American Solutions. Already one has been given away.
Beyond the free video game consoles, Gingrich's tactics shouldn't be understated. This is nothing short of a major warning to the possible EFCA defectors in the Republican Party -- namely Sen. Arlen Specter -- that there will be hell to pay for sitting this fight out. The hope among some union activists is that Republican Senators will vote for cloture on EFCA before casting ballots against the bill. For Newt, this would be as treasonous as supporting the bill.
Calling all HuffPost superfans!
Sign up for membership to become a founding member and help shape HuffPost's next chapter