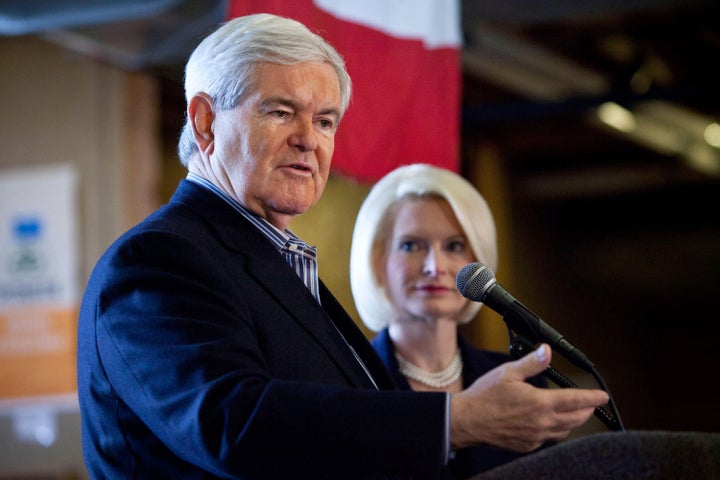 Virginia Law sets the conditions for candidates to get on the Virginia primary ballot. The law has been on the books for years.
Now come Gingrich, Santorum, Perry and Bachmann -- who did not bother to learn about the law asking, gasp! -- asking a judge to overrule the law and put them on the ballot. All of them were told by god to run for president. [Is this a version of the joke in which god tells a man that he has been so exemplary that he will win the lottery, and when he doesn't and asks god to explain, god informs him that he had more or less assumed that the man would purchase a ticket?]
But, what kind of judge could possibly do what they ask? If the god-chosen candidates are asking a judge to find constitutional principle that the law violates, isn't that telling the judge to be, well, an activist?
Consider, if you will, the judge's dilemma. If he grants ballot access and one of these clowns wins the presidency, he will have automatically disqualified himself from being appointed to the Supreme Court because, let's face it, he is an 'activist'. If she denies ballot access, on the other hand, and one of these nut-jobs becomes president, her entire court might be eliminated because they do not like her decision.
What in god's name are these candidates doing asking a judge to be an activist in the first place?
I thought they did not like 'activist' judges. Does this lawsuit not give pause to any conservative who is considering voting for them?
Or, is it simply that judges are not activist when they rule in their favor, but are activist when they do not?
Have they revealed a deep dark secret about so-called "conservative" judges?
Phonier and phonier is more like it.
Calling all HuffPost superfans!
Sign up for membership to become a founding member and help shape HuffPost's next chapter