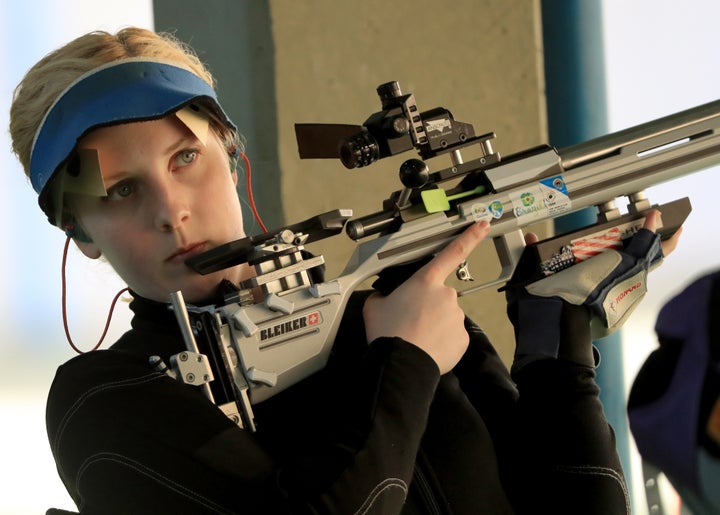 Two weeks ago, Ginny Thrasher, a 19-year-old student at West Virginia University, won the U.S. its first gold medal of the Rio Olympics.
Soon after, her success on the world stage turned Thrasher into something she told The Huffington Post she never wanted to be: the involuntary face of a political message.
Thrasher, who started hunting with her grandfather in eighth grade, took sports shooting by storm during her freshman year at West Virginia, winning both individual titles in air and smallbore at the NCAA Rifle Championships ― a first for a freshman shooter. Nevertheless, few would have predicted what happened on Saturday, Aug. 6: Thrasher triumphed in the women's 10-meter air rifle competition on Day 1 of the games, beating out China's Du Li and Yi Siling. 
In the U.S., she was widely celebrated as the first Rio Olympian to bring the country glory. Just days after writing about Thrasher's victory, The Washington Post noted the story had received north of 47,000 likes on Facebook.
Two days after Thrasher's victory, Democratic presidential nominee Hillary Clinton sent out a tweet about Ibtihaj Muhammad, a Muslim American fencer who that Monday became the first U.S. woman to wear a hijab during Olympic competition. Muhammad has taken to the role of a Muslim American athlete, hoping to combat harmful stereotypes.
Clinton's celebration of Muhammad angered pro-gun advocates, who rushed to criticize the Democrat for not similarly celebrating Thrasher ― who had, after all, won a gold medal. (Although Muhammad would later take a bronze medal in women's team sabre, that Monday her efforts ended with a loss in the second round of women's individual sabre.)
Republican nominee Donald Trump had not tweeted about Thrasher, either. Still, a post on the pro-Trump subreddit "The_Donald" received more than 3,000 upvotes after it accused both Obama and the media of underplaying Thrasher's success and overplaying Muhammad's. Soon, people were plastering Thrasher's face onto internet memes alongside political messages that were sometimes pro-gun, sometimes Islamophobic.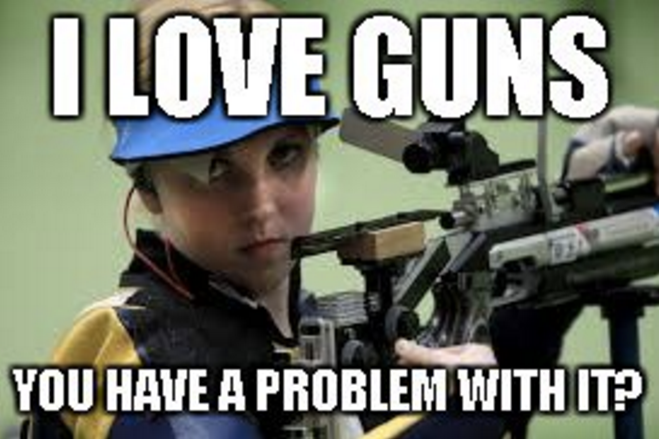 But Thrasher isn't interested in the political debate circling her sport ― and certainly doesn't want to be a central figure in it.
"If they're trying to make me into a political figure, there's not much I can do about that," Thrasher told The Huffington Post this week. "I would just like to be able to focus on shooting."
After she made the Olympic team in April, Thrasher had cut herself off from social media entirely, a decision she called "great." Asked about the comparison being drawn between herself and Muhammad, she said she wasn't even aware of it, nor was she paying close attention to the politicization of her gold medal online.
And while her Olympic teammate Kim Rhode spoke out before the Olympics about her issues with the strict gun control laws in California, Thrasher has done no such thing ― except for briefly stating that questions of gun control were "distracting" from what she embraces as a sport. 
"There's many different types of gun culture," Thrasher said. "To most people, the sport of precision, Olympic-style shooting is kind of an unknown, and if more people were aware, they would realize that it's very different than any other sort of gun culture."
"It's really not fair that I have to go to press conferences and deal with questions about gun control when it's not at all related to my sport," she added. 
Thrasher returned to the U.S. this week and celebrated her victory with her West Virginia teammates. She's now back in school, studying biomedical engineering. 
But before she left Rio, Thrasher found time to watch some of her U.S. Olympic peers in action. This past weekend, she cheered on Muhammad and her teammates as they contested the semifinals of women's team sabre. 
"We are competing as Team USA," Thrasher said, "and you need to support your teammates."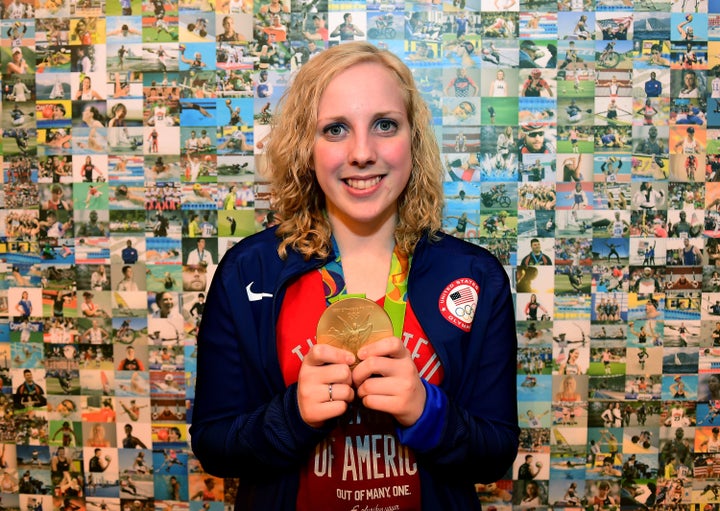 For more Olympics coverage:
REAL LIFE. REAL NEWS. REAL VOICES.
Help us tell more of the stories that matter from voices that too often remain unheard.
BEFORE YOU GO
PHOTO GALLERY
Exhausted Olympians At The End Of The Decathlon