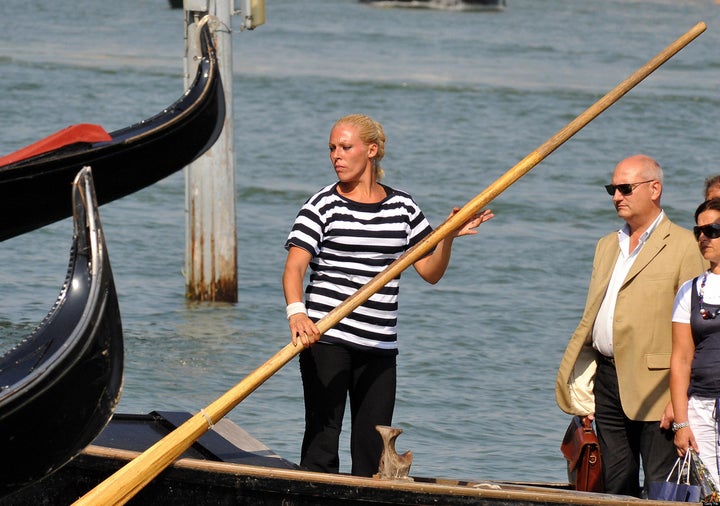 Boscolo told the Italian news agency ANSA that she got her love of the city's famed canals from her father, also a gondolier.
Two other women enrolled in the course run by Venice's gondola group, but did not pass the final exam.
Students train for hundreds of hours learning the canals and how to handle the boat and must be knowledgeable of the city's many landmarks and tourist attractions, according to the Daily Mail.
As part of her new title, Boscolo can wear the famous white-and-blue striped shirt, black pants and matching shoes, but can only take over for a male colleague if he wants the day off.
No matter to Boscolo. She told the Daily Mail: "I am so happy to be the first female gondolier. It feels as if I am in dreamland and I am delighted to have fulfilled an ambition I have always had as a child."
Related