Trying to return an enormous gorilla statue to its rightful owners nearly drove a man in Orlando, Fla. bananas.
On Christmas Day, Alba discovered that a 3 to 4-foot tall inanimate gorilla worth about $5,000 had been stolen last month from the Metropolitan Express Hotel. The hotel pool area, where the gorilla stood prior to being pilfered, has no surveillance camera, WFTV reported, and hotel management is still unsure who stole the great ape.
Alba quickly figured it was the same simian statue and contacted the hotel who agreed to send some workers to take it back.
But when the workers arrived and saw media crews waiting to film the gorilla grab, they changed their minds and told Giovanni they would come back later.
Alba told the station that he could have sold the statue for around $2,000, but he wanted to do the right thing.
Alba hopes the hotel will offer a decent reward for his good deed, but, so far, the only thing they've promised is a round of drinks.

Related
Before You Go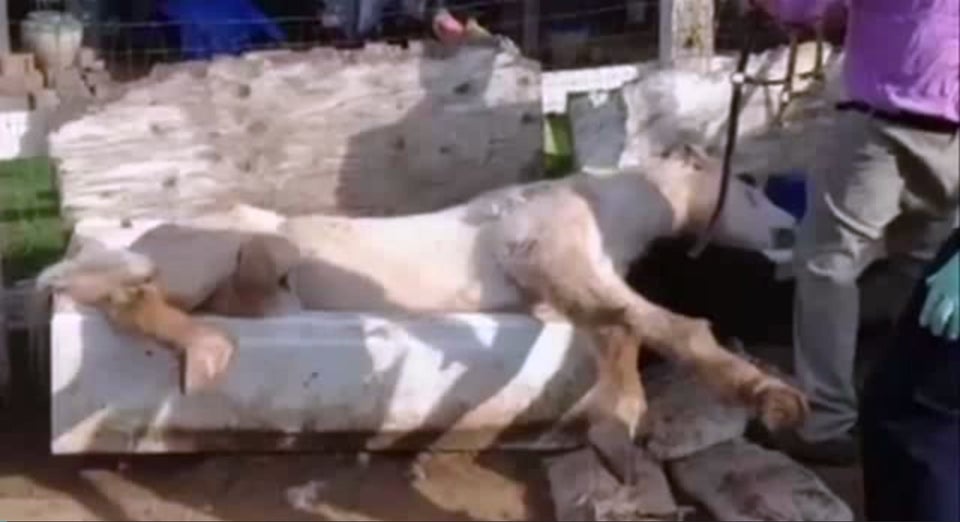 Animals In The News
Popular in the Community