Static images are out. GIFs are in.
You're already collecting, enjoying and sharing GIFs from sites like Giphy. Now you can make your own.
Giphy, arguably the biggest GIF website online, has created a new app called Giphy Cam. The iOS app, released Thursday, lets you create moving images of anything you like -- right on your iPhone. It literally takes seconds to create a GIF, save it and share it with your friends. Look at how fun this is!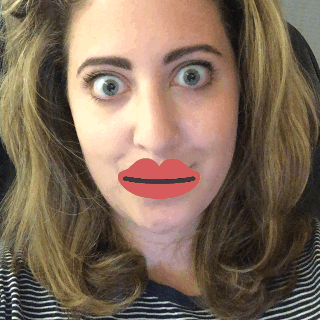 You use your iPhone's camera with the app's filters to create some personalized, animated fun. There are five different types of GIFs you can make with Giphy Cam. You can just use a filter to film yourself in black and white or other Instagram-like filters like "Film" or "Faded." There are also some sillier filters like "Pixel" and "VHS," seen below: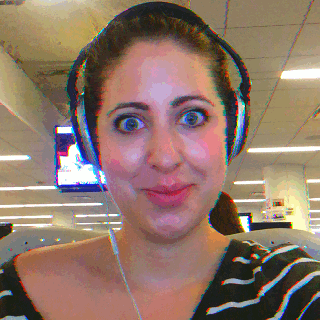 With any of the GIFs you create, you can choose to make them in burst mode, where the app takes a few photos of you in quick succession (seen above), or record mode, where the app records a smooth video of you (seen below).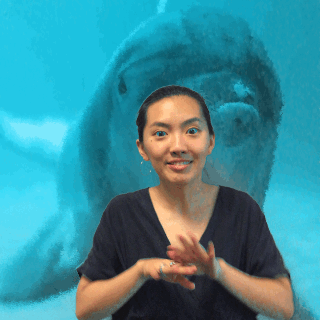 The next option you have is "Reactions," which include overlaid images and animations that showcase a certain emotion, like happiness, love, gratitude, anger and more. Here's an especially sad reaction GIF we made: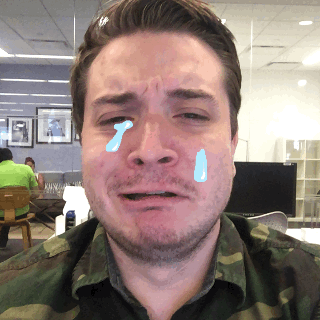 The next option is the "Magic Wand," which puts an animated backdrop behind you. Some options include water, fireworks, hearts, trippy designs and glitter (seen below). All you need is a solid wall behind you for this one to work. It's shockingly easy.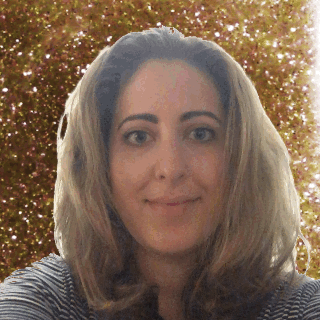 Next are "Overlays," which pop a fun little animation over your image. You can have cat ears, sunglasses, a crown a funny little animated friend sitting next to you and more. Check out this wiggly mustache: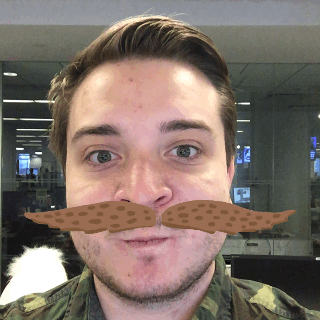 The final type of filter is called a "Party" filter, which puts different animations in front of you, like falling money, roses or even popping champagne: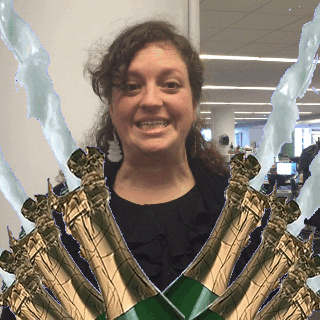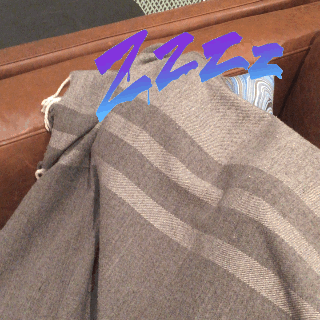 "Giphy has been working closely with the good folks at The Huffington Post for a while; and, Arianna Huffington says that sleep is the key to success," Giphy's COO Adam Leibsohn says. "Well, 'sleep' and 'tired' are popular searches on Giphy; so, we saw this as a great opportunity to collaborate on the 'Zzzzzz' filter in Giphy Cam."
Here's what the app itself looks like: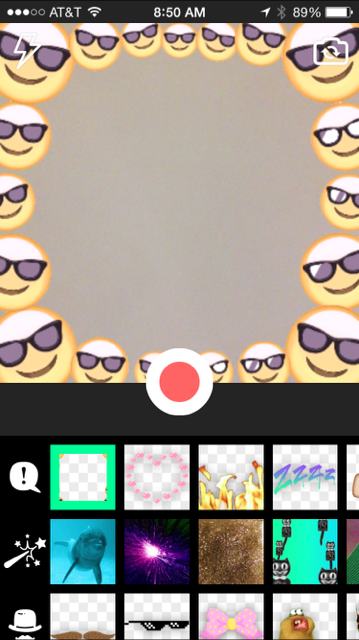 You can use either your front-facing or normal camera, and whatever filter you're using shows on the screen as you create the GIF, so you'll have an idea of what it will look like.
Once you make the GIF you have the option to save it to your phone, text it to someone, tweet it, send it in a Facebook message, post it to Instagram and more. You also have the option to redo the GIF.
We've already spent a ridiculous amount of time enjoying this app, and we apologize in advance for all of the time you spend playing with it instead of working.