It's "Giraffe Mom" for the win!
Erin Dietrich, the expecting South Carolina mom who became an internet sensation after spoofing a pregnant giraffe's baby watch video while wearing a giraffe mask, gave birth on Wednesday, beating her four-legged competition.
"He's here! He is perfect, healthy and just beautiful," the Myrtle Beach mom announced on Facebook while sharing a photo of herself breastfeeding her newborn and wearing her now famous mask.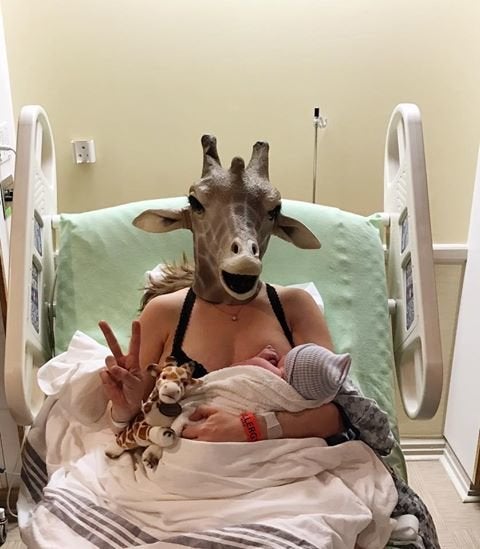 Dietrich's most recent Facebook Live video, taken before her son's birth, showed her in a hospital bed while wearing the giraffe mask. The mom appeared to be in phenomenal spirits as she danced side-to-side with her arms in the air.
As of Thursday morning, that video has been viewed more than 2.5 million times. Her original video, which showed her sitting and walking around her bedroom in anticipation, was viewed more than 30 million times.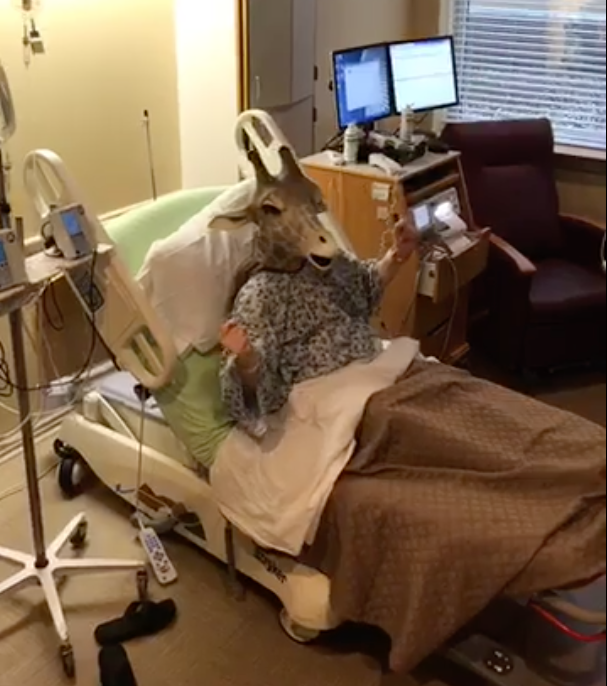 "Be patient world ― I think we are all being taught a lesson here!" they said.
The park additionally took a moment to congratulate Dietrich for her exciting news. They jokingly added: "April doesn't appreciate the extra pressure, but she will get over it!"