A popular YouTube live stream is back on air after it was accused of broadcasting "nudity and sexual content" because it showed a giraffe about to give birth.
The owner of Animal Adventure Park in Harpursville, New York, blamed the debacle on "animal rights activists" he said falsely reported the video because they were unhappy with the animal's captivity.
"The criticism is ironic because our animal collection is made up of rescues, surrenders, and some planned acquisitions," owner Jordan Patch told The Huffington Post by email Thursday.
The zoo addressed the video's removal in a Facebook Live video where Patch bit back at its critics, calling the giraffe's filmed labor an educational tool. Silencing it discourages animal conservation, he said.
"This is a perfect example of why we can't have nice things," Patch said in the video as April's head poked around above his.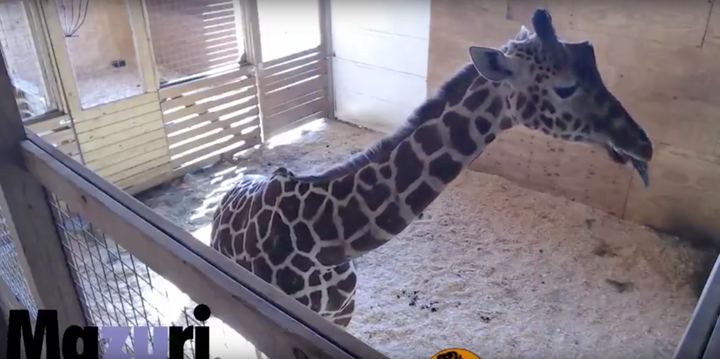 "To be a wildlife warrior, it's not to fight the organizations that are working to help these animals, it's actually to conserve their natural environments," he said.
"I encourage the animal rights activists to get behind conservation. We're all on the same team, we all want the best for these animals and we would love to have them in their natural environment again some day. But until we can control the destruction of natural habitat and curb poaching, that is not going to happen," he continued.
Patch told HuffPost that shortly after the video started going viral he and his staff started to see posts by people suggesting that they try sabotaging the feed.
"Though we did not receive direct emails or messages, it was seen by us and many others in live feed comments from some of the many outlets sharing our Giraffe Cam," he said.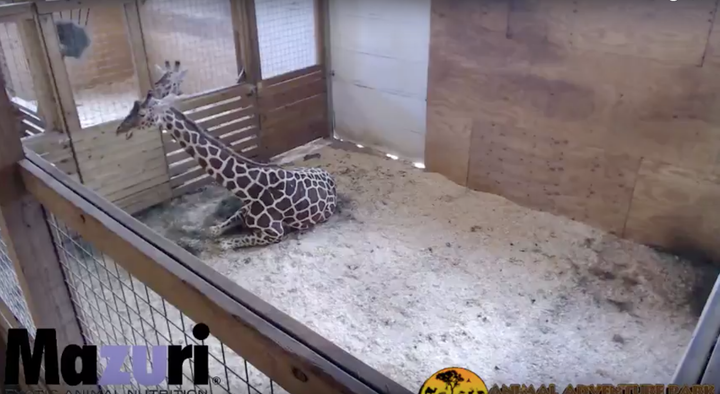 One such comment he said he saw read: "I live for the day your facility is shut down."
Patch said this it the first time they've received any kind of criticism of this scale. "We have a clean federal inspection report and our park has an excellent rating on Facebook and other travel platforms."
The zoo's website notes that it's licensed by the New York State Department of Environmental Conservation andNew York State Agriculture & Markets. However, the zoo is not accredited by the Association of Zoos and Aquariums, according to the AZA site.
As for the animals, he said, "they are a part of our family, and my team is dedicated to making their stay with us the best and most comfortable as possible."
The video continued to stream on other sites, including Facebook, after its removal.
A spokesperson for YouTube acknowledged the video's brief removal, as well as its return, but declined further comment when reached by HuffPost.
Just hours after the video went back on air Thursday morning, more than 36,000 people were tuned in waiting for April to give birth.
This story has been updated with comments from Patch.
Popular in the Community