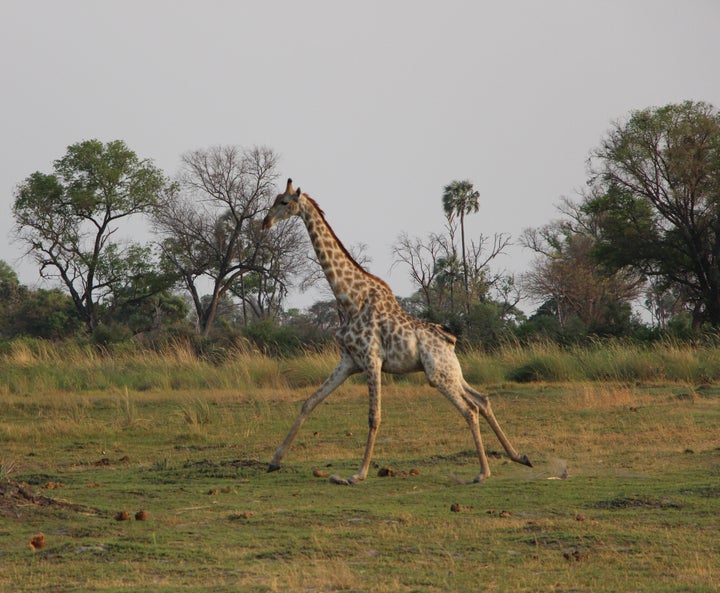 Last Saturday, more than a million people watched April the giraffe give birth via live-stream from a U.S. zoo, yet again highlighting the love and fascination people have for these iconic African creatures.
Would these same people be horrified to know that these beautiful creatures are shot and killed on a regular basis by trophy hunters with the support of the United States?
Between 2006 and 2015, U.S. trophy hunters imported 3,744 giraffe hunting trophies – an average of more than one per day.
These barbaric practices must be stopped. The number of giraffes on the African continent has collapsed to an estimated 97,500, down from 150,000 in 1985, according to the International Union for Conservation of Nature (IUCN). Think about it. There are roughly four times more elephants than giraffes in the wild.
The only way to fight this carnage of giraffes is to have them classified as an endangered species. The Humane Society of the United States has joined with other animal protection organizations to file a petition with the U.S. government to protect giraffes. HSUS can't control what hunters in other countries target, but it can make it difficult for American trophy hunters to bring giraffe parts home.
A secondary benefit of having giraffes designated as an endangered species is that it they will get more attention and with that, more funding to monitor and protect them.
People love giraffes. Their gangly movements, distinctive patterning and curiously long neck make them a compelling figure in the jungle. We have the ability to protect them and should do everything in our power to make sure they are designated as an endangered species.
U.S. trophy hunters need to scratch the giraffe off their list – not because they killed one, but because the law prevents them from bringing their sick trophies home.
Popular in the Community