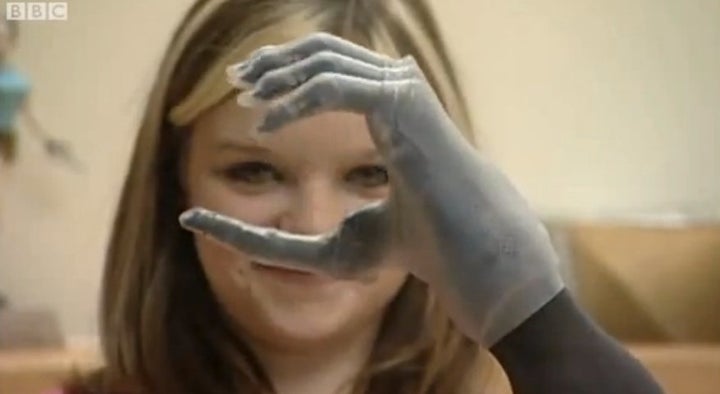 Chloe Holmes lost her fingers to septicaemia as a child and has never been able to grip objects on her own.
But progress in the field of bionics has lent her a hand, according to the Telegraph. Holmes, 15, has become the youngest person in Europe to receive a bionic prosthetic hand, which gives her a level of dexterity she's never experienced before.
Made by Touch Bionics in Scotland, her new left hand cost about $62,000 (£38,000), reported the BBC. The enormous cost made the long-time amputee hesitant to ask her parents. ''But we decided if it is going to help her and if she is going to use it, then it was something that we had to do," her mother told the Telegraph.
In the past, Holmes wore a prosthetic, but the inconvenience and bullying caused by the odd replacement didn't exactly make for the best situation. The new device may also be a bit odd, but at least allows her a mobility she didn't previously have.
While she's the youngest outside of America to receive a hand like this, there have been even younger children to have received bionics, even in Great Britain. Still it's something that astounds many and often provides an unusal attraction.
Sue [her mother] added ''She got stopped coming through customs when we came back from Scotland and they swabbed her arm for drugs.

''They had never seen anything like it before but said they had to follow the rules. Chloe gave them a bit of a demonstration and they were stunned.
It seems the Holmes' new lease on life is worth the minor airport inconvenience.
Related