Madison Root needed new braces. Instead of making her dad bear the cost, the enterprising 11-year-old decided to start selling mistletoe in an Oregon public park outside downtown Portland's Saturday Market.
After cutting and hand-wrapping the mistletoe at her uncle's farm in Newberg, Root headed to the market Saturday morning to sell her goods at $4 per bag. However, it wasn't long before a market security guard stepped in and banned the young girl from selling the mistletoe.
The grounds? Root needed city approval and documentation to solicit in a public park.
The private security guard reportedly offered her two options: She could either move outside the park's boundaries and sell the mistletoe on a city sidewalk, or beg for donations to her orthodontic fund.
"We totally understand the rule," Root's father, Ashton, told OregonLive.com. "But here she was selling mistletoe and all around her were people playing music for money, or asking for money for pot, or just spare change. We're allowing people to beg, but not to sell; it seems like there should be some sort of exception."
Unfortunately, there isn't an exception -- not even for a young entrepreneur trying to raise money to cover the $4,800 price tag for braces.
The 11-year-old will also be back at the Portland Saturday Market on Dec. 14 and 15 to sell her mistletoe (legally).
Related
Before You Go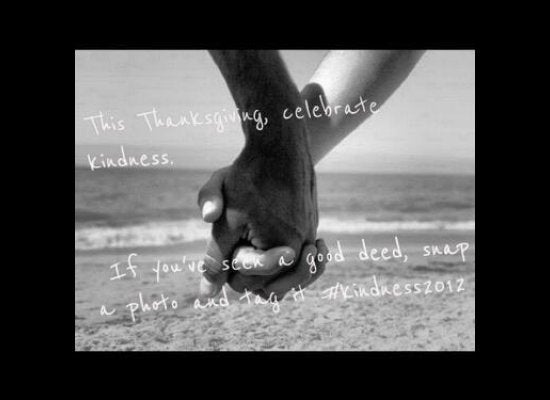 Holiday Acts of Kindness