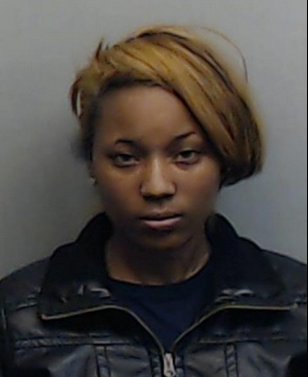 UPDATE 2:42 p.m.: The Atlanta Police Department has confirmed with The Huffington Post that one arrest has been made so far in the assault of Myriah Pointer.
Chasmyn Donald, 22, was arrested Monday afternoon in connection with the beating. She has been charged with aggravated battery, aggravated assault, false imprisonment, and cruelty to children, a spokesman for the APD said.
A Georgia woman says she was beaten and held hostage by her "best friends" after she accidentally sat on a hamburger belonging to one of her attackers.
Footage of the Feb. 21 incident shows Myriah Pointer, 23, as she is assaulted by three women, USA Today reports.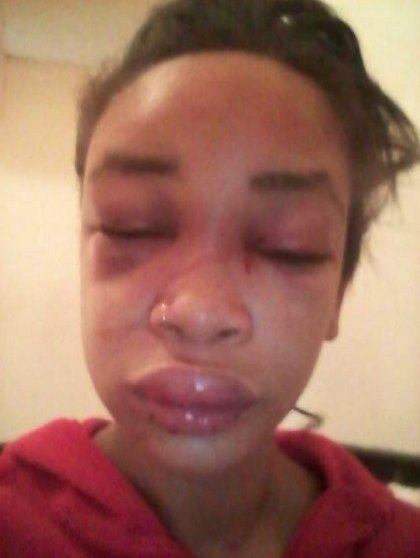 Myriah Pointer following her assault
"They held me down," Pointer told the station. "Took turns, stomped my face in, did all kinds of things."
The video, uploaded by one of her alleged assailants, shows only a small glimpse of what Pointer said was at least a two hour ordeal.
As the victim is stomped and dragged around by her hair, a man can be seen in the background, appearing unfazed as he sits with a 3-year-old child.
WARNING: The following footage may be unsuitable for some audiences.
After the attack, Pointer pleaded for justice on social media.
"This past weekend I was set up by the two girls I called my best friends and one of they cousins. I was held down and stomped until I was unconscious. Once I gained consciousness they were still beating and stomping me. This went on for about 3 hours and then they threw and cracked my phone and hide my battery for another and held me hostage! I am BLESSED to be alive and I need justice to be served because I DID NOT deserve this."

Pointer suffered two chipped teeth, two black eyes, and fractures on her face.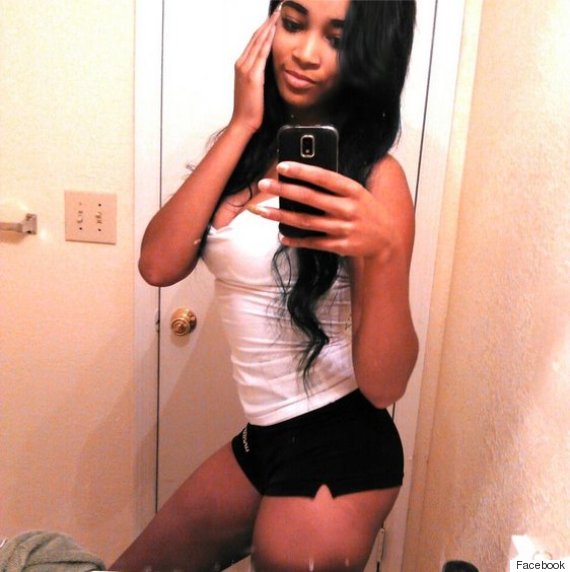 Myriah Pointer prior to the assault
"I don't think anyone deserves that," Pointer told USA Today. "I can't understand it for nothing. It cannot be about a burger."
Atlanta police told the New York Daily News last Thursday that they were investigating the incident, but had not made any arrests. A call to the APD by Huffington Post was not immediately returned.
In a more recent Facebook post, Pointer appeared to be more optimistic, saying: "Everything has changed and I never wanna go back to the way it was."
Calling all HuffPost superfans!
Sign up for membership to become a founding member and help shape HuffPost's next chapter