It took just 10 words to trigger an outpouring of emotion from Lilia, a girl in the U.K. who celebrated her seventh birthday last week:
"Lots of love from your baby sister or baby brother."
Lilia's parents attached the note to a birthday present to break the news that her mother, Melissa, is pregnant. And, judging by the happy tears that poured forth, amid lots of "I love you"s and comforting hugs from her parents, she was pretty excited.
"Lilia has wanted a sibling for about 3 years. She has wished on every birthday candle and anything else you can wish on for a brother or sister," Melissa, who is 19 weeks pregnant, told The Huffington Post via Jukin Media. "It has taken myself and Lilia's dad 2 years to be able to ... make our family complete."
"Lilia is a beautiful girl inside and out," Melissa added. "We knew she would be overjoyed when we told her but her reaction was even better than we imagined."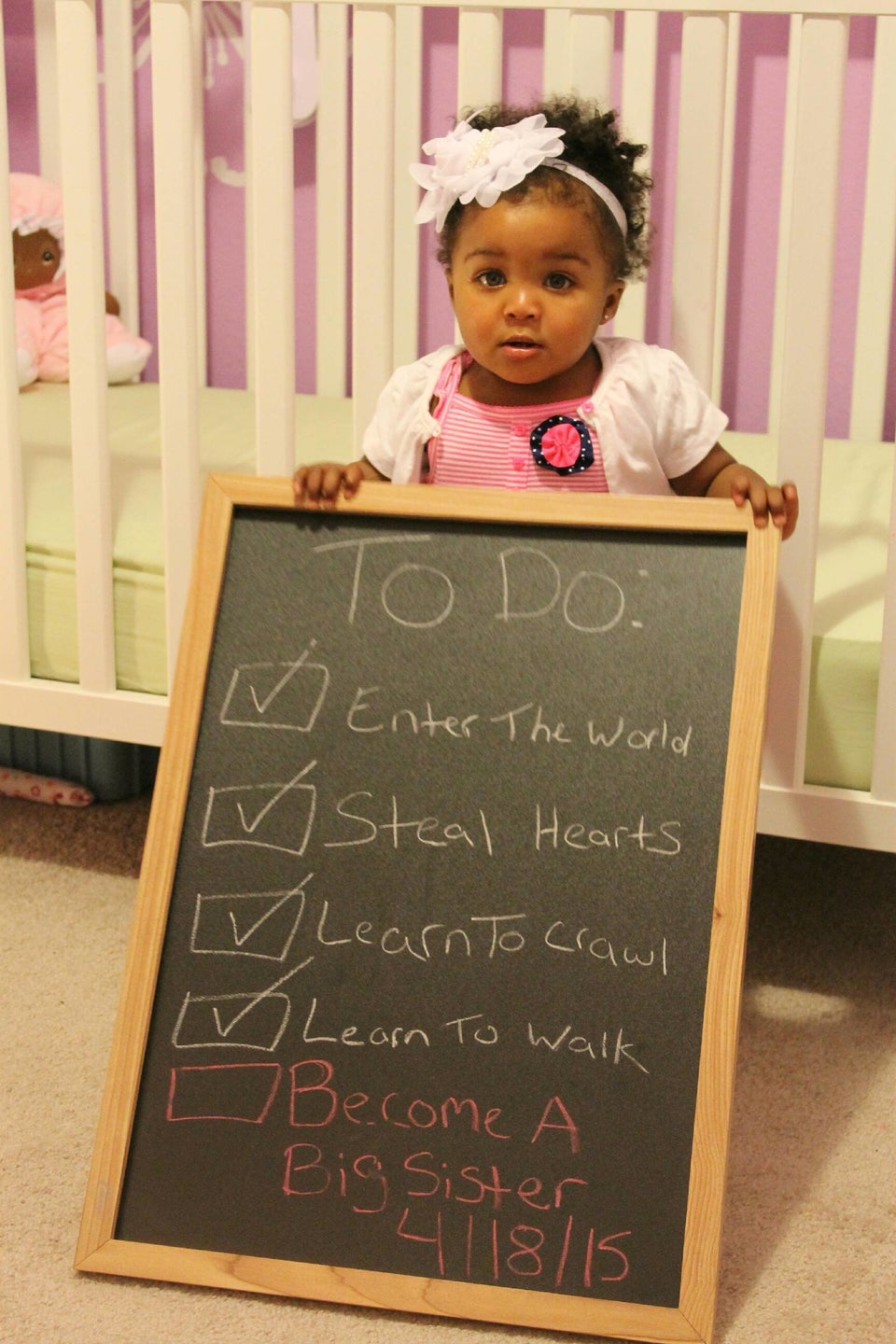 Creative Pregnancy Announcements