When one 10-year-old found out the truth about Santa Claus, she decided to share her feelings through writing -- and a few hilarious accompanying illustrations.
In a Facebook post from Dec. 10, Maryland mom Nicki Adams shared a photo of the notes her daughter, Belle, gave her parents after they let her in on a Christmas secret.
"Belle asked point blank about Santa and she's been asking every day. So we were truthful and she may never speak to us again......especially when we lost our ever-loving shit at the pictures on the right that she slid under the door to us," Adams wrote in the caption.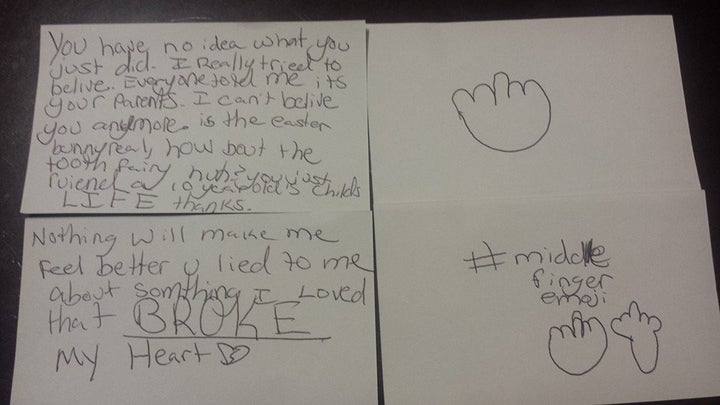 "Is the Easter bunny real? How 'bout the Tooth Fairy, huh?" Belle asked in her note before jotting down "#middlefingeremoji" and adding a few drawings to illustrate her point.
Adams told The Huffington Post that she and Belle's father "cracked up laughing" at their daughter's reaction.
"We had to move to the bathroom to have a good laugh before we talked to her about the notes," she said.
Luckily, Belle quickly recovered and is excited to now be a part of a fun Christmas tradition.
"Within minutes of the note Belle was just fine!" Adams said. "We spoke to her about the magic of Santa and how he lives in her heart. She now knows that it's her duty to be part of Santa's team and to help others believe and spread the magic of Christmas."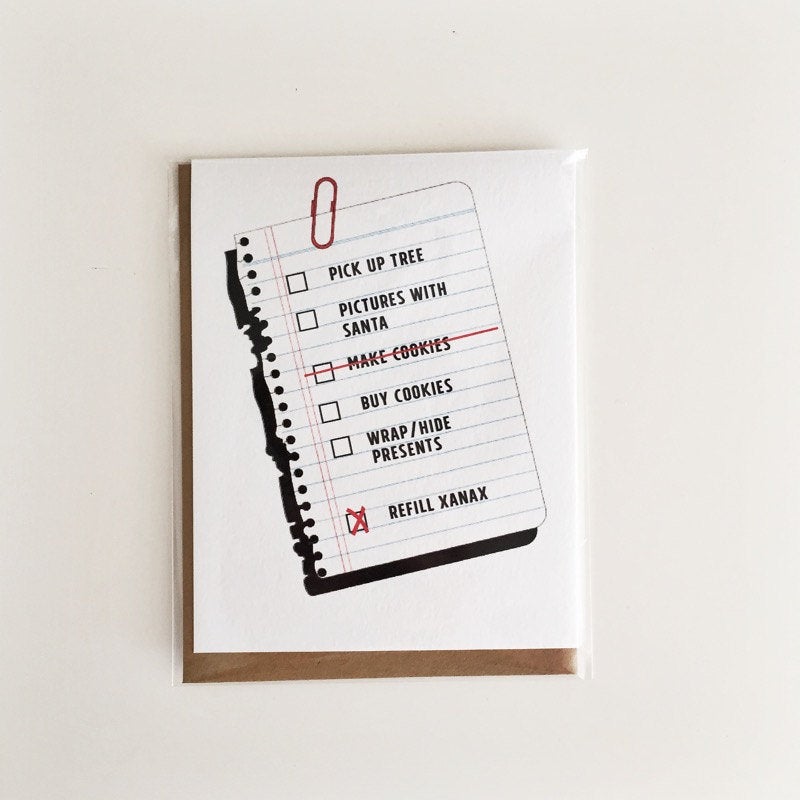 Cards That Sum Up Parenting During The Holidays