LESBOS, Greece, Sept 19 (Reuters) - A girl believed to be five years died on Saturday and 13 other migrants were feared lost overboard after their boat sank in choppy seas off the Greek island of Lesbos, the Greek coastguard said.
A second, exhausted group of around 40 people reached the island in a small boat following a traumatic journey from Turkey, having paddled through the night with their hands across 10 kilometers (six miles) of ocean after their engine failed.
"When we were on the sea ... I didn't have any hope ... I said: I am dead right now, nobody can help me," Mohammed Reza, 18, said after being pulled ashore from the boat by foreign volunteers.
Hundreds of thousands of mainly Syrian refugees have braved the short but precarious crossing from Turkey to Greece's eastern islands this year, mainly in flimsy and overcrowded inflatable boats.
Reza, who fled from Afghanistan and left the rest of his family in Iran, told Reuters TV: "The water and fuel mixed up together ... and we were on the sea for about seven or eight hours without any water or any food."
He said neither the Greek and Turkish coastguard had assisted the group of men, women and children. "At that moment, we, all of us, thought that we are useless, we are not human."
Greek coastguard spokesman Nikos Lagkadianos said 11 people were rescued from the boat that sank and a twelfth swam ashore in the early hours.
The girl who died was found unconscious and was later declared dead in hospital, Lagkadianos said, adding that the coastguard and Greek navy were searching for survivors.
Fifteen babies and children were among 34 refugees who died when their boat capsized off the small island of Farmakonisi last Sunday. Twenty-two others drowned and 200 were rescued two days later trying to reach Kos.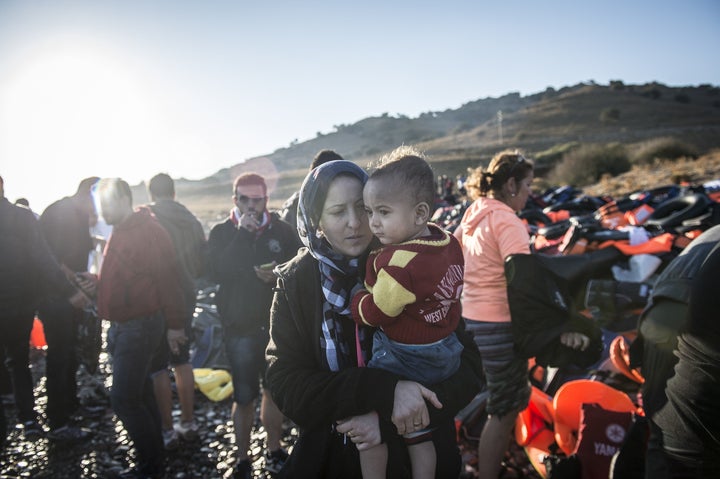 Of the record 430,000 refugees and migrants who have made the journey across the Mediterranean to Europe so far this year, 309,000 have arrived via Greece, according to the International Organization for Migration.
In July and August alone, Greece saw 150,000 arrivals, Christos Zois, interim maritime minister in the run-up to Sunday's national election, told Reuters this week.
Foreign volunteers on Lesbos said around 60 boats carrying some 3,000 people arrived on the island on Wednesday, in line with previous days.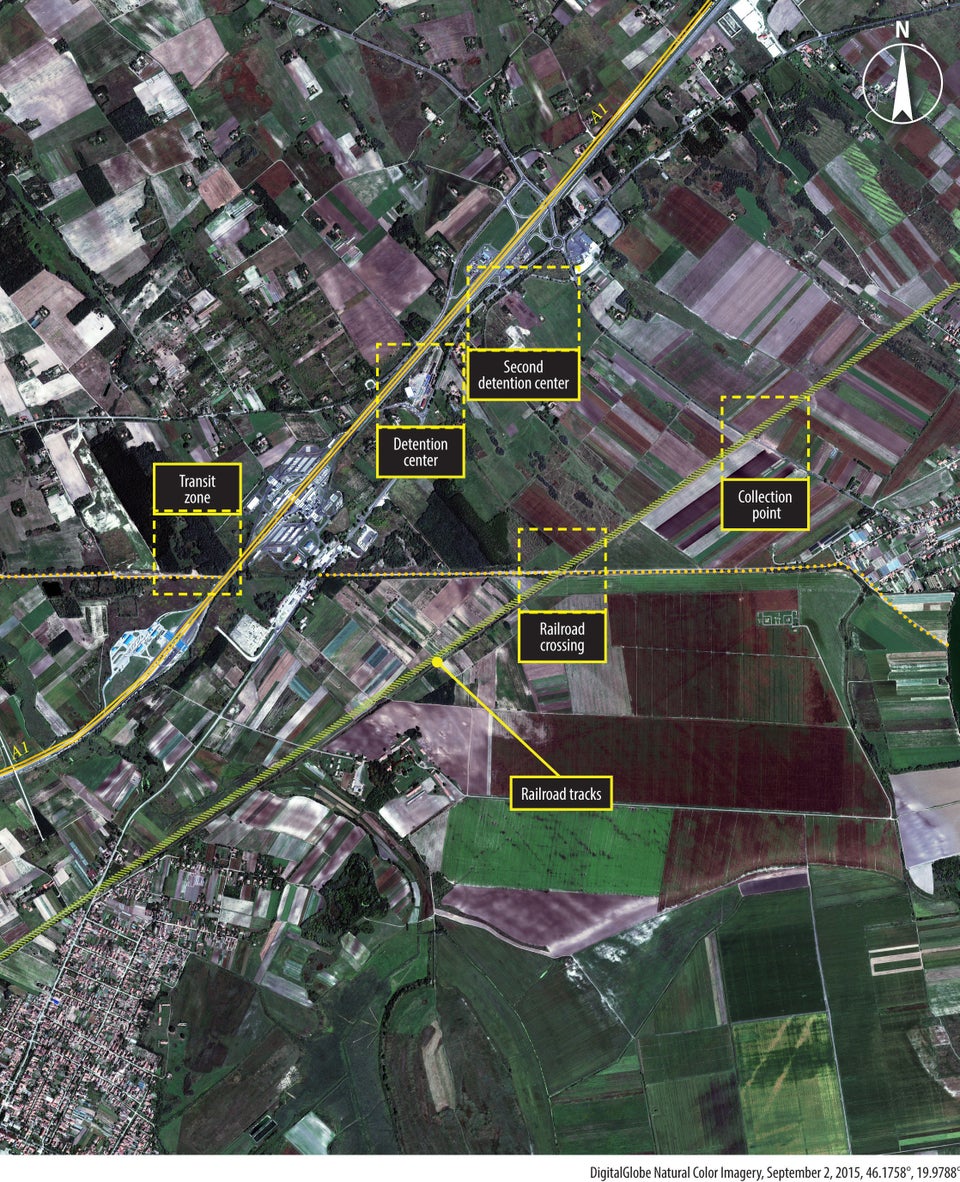 Satellite Images Of Refugees Entering Hungary
Related
Popular in the Community