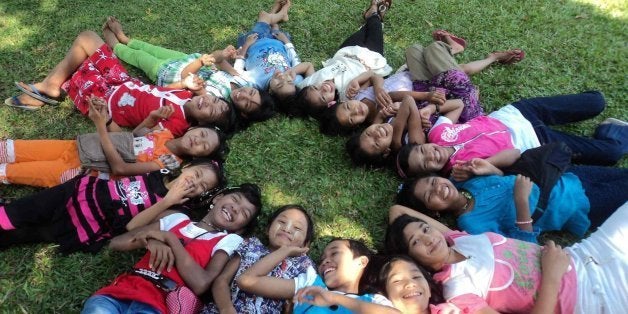 An organization is inspiring girls to dream big and challenge traditional gender roles.
In Myanmar, the Girl Determined organization holds weekly after-school peer groups to empower girls ages 12-17. The nonprofit, which was founded in 2010, works with girls across the country, from the most remote regions to populated urban centers. The program's aim is to show the girls their full potential while giving them the confidence to speak up in a society where their opinions often go unheard.
"Once I joined the program [I] realized that I can choose my own future and I must dare to stand up for myself and tell my family and the people around me that I want to go to school. I want to complete school," a 15-year-old participant named Ma Aye said about the program's impact.
Brooke Zobrist, the founder of Girls Determined, told The Huffington Post that the education system in Myanmar does not create an environment in which the girls can speak their minds.
"School is dominated by parrot-style repetition and there is little to no free speaking or sharing of opinions, ideas, synthesis or asking questions," she said.
Only about half of girls in Myanmar are enrolled in school past the primary level, and just 18 percent of girls complete their secondary level education, according to UNICEF. Furthermore, adolescent girls in the country are often restricted to traditional gender roles, and can face poverty, violence and early marriage, according to the Girls Determined's fundraising page. More than 30 percent of the population lives below the poverty line, according to World Vision.
Through exercises that promote understanding and self-confidence, Zobrist says her organization is trying to beat these odds, and push the girls to become valuable members of their society.
"Our weekly programs have a lot of discussion and use experiential activities to draw out learning points and get girls to think for themselves about topics like being a girl, communicating with peers or importance of inter-faith and inter-ethnic communities," Zobrist told HuffPost. "Some of the girls will just grab hold of these newfound opportunities to explore their ideas, speak up and consider a new role for women and girls in society."
And according to the founder, she's already seen positive transformations.
"For almost all of the girls we will see a noticeable difference in a girls' ability to express herself -- her needs, opinions and her wants," Zobrist said. "Several girls have become active in their communities ... and are even pushing for greater inclusion of women in the local village councils."
Though the country is far from achieving gender equality, it's a start. The curriculum has gotten some of the girls thinking ahead.
"I want to be a high-ranking leader," 14-year-old Ting Win told The Guardian. "I'm maybe thinking of becoming the president. So, I call myself President Ting Win in my heart."
Related
Before You Go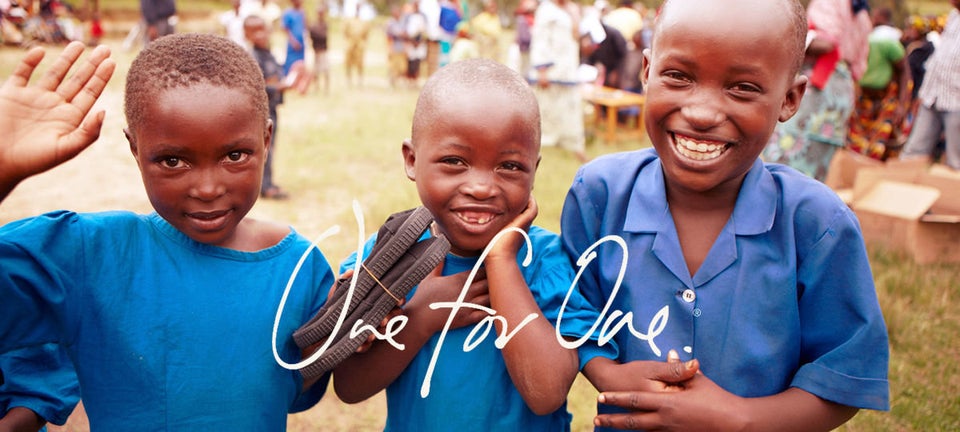 Change, Inc.: 6 Huge Organizations And Their Equally Huge Charitable Initiatives