Just like the Death Star would never have been destroyed without the help of Jyn Erso, a recent "Star Wars" event in Orlando wouldn't have been nearly as fun without a certain cosplaying 5-year-old.
From April 13 to April 16, Harley and her dad, Dino Ignacio, attended the Star Wars Celebration event in Orlando, Florida. During the event (which included plenty of cosplayers), Harley dressed as Jyn Erso, the main character from "Rogue One" who helps deliver the Death Star plans to Princess Leia. Just like Jyn, little Harley delivered her own Death Star plans to every Leia she saw in Orlando.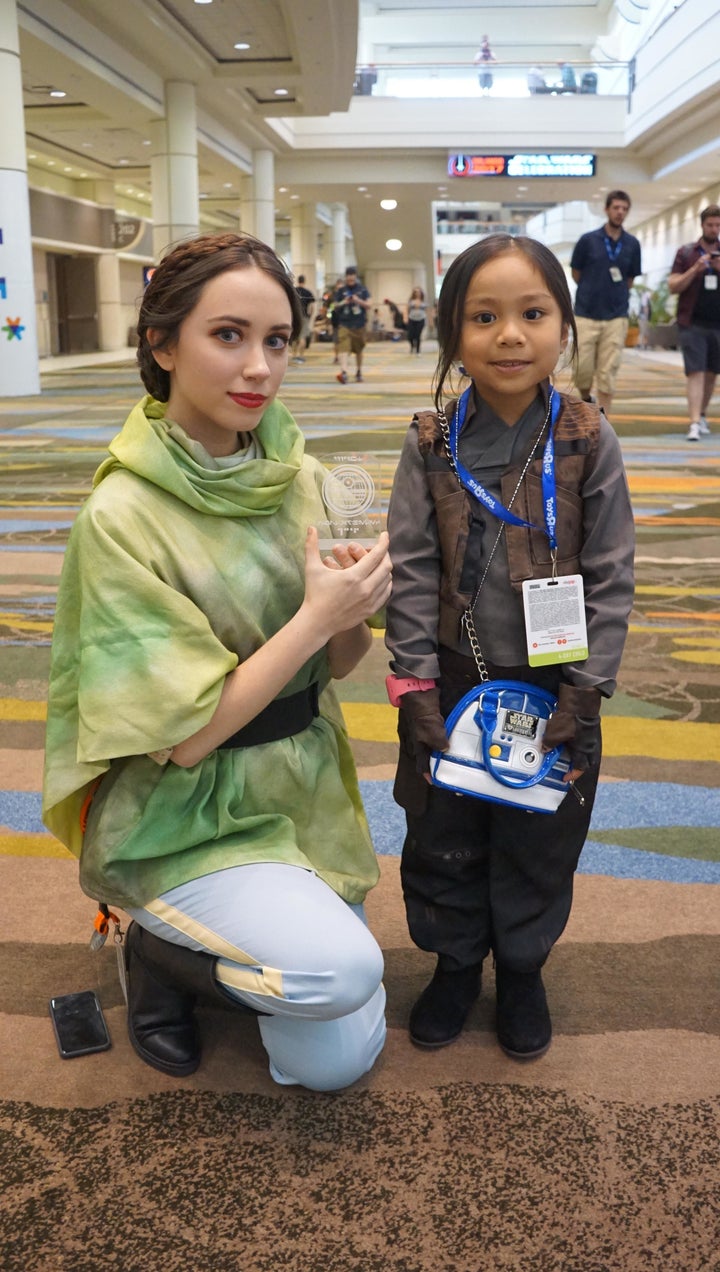 Ignacio told HuffPost that his daughter has seen "Star Wars: Episode IV - A New Hope" (which begins with Leia receiving the plans) and most of "Rogue One."
"We watched it up until it goes dark," he said.
The 5-year-old loved channeling Jyn as she handed out her Death Star plans, which were made of acrylic sheets. Ignacio used a laser engraver to carve the design on the data cards. According to Ignacio, each one reads, "Celebration 2017" in Aurebesh, an alphabet seen in the "Star Wars" franchise.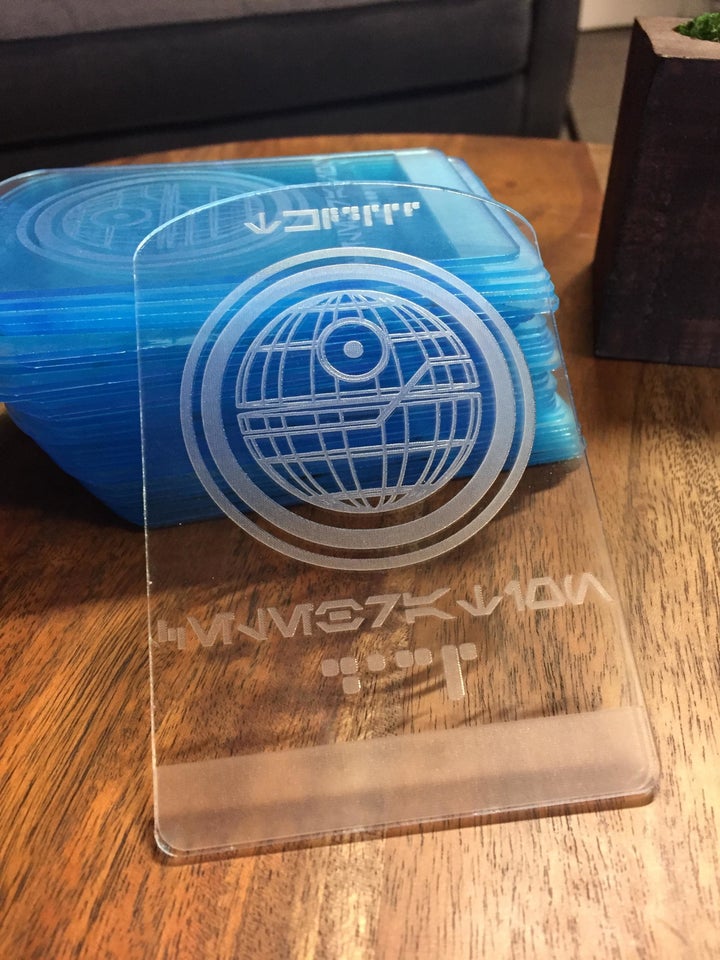 Harley also particularly liked her costume's vest pockets.
"Harley loves fashion and loves bags and pockets," Ignacio told HuffPost. "She enjoys her Rey [from 'Star Wars'] costume for the belt pouches."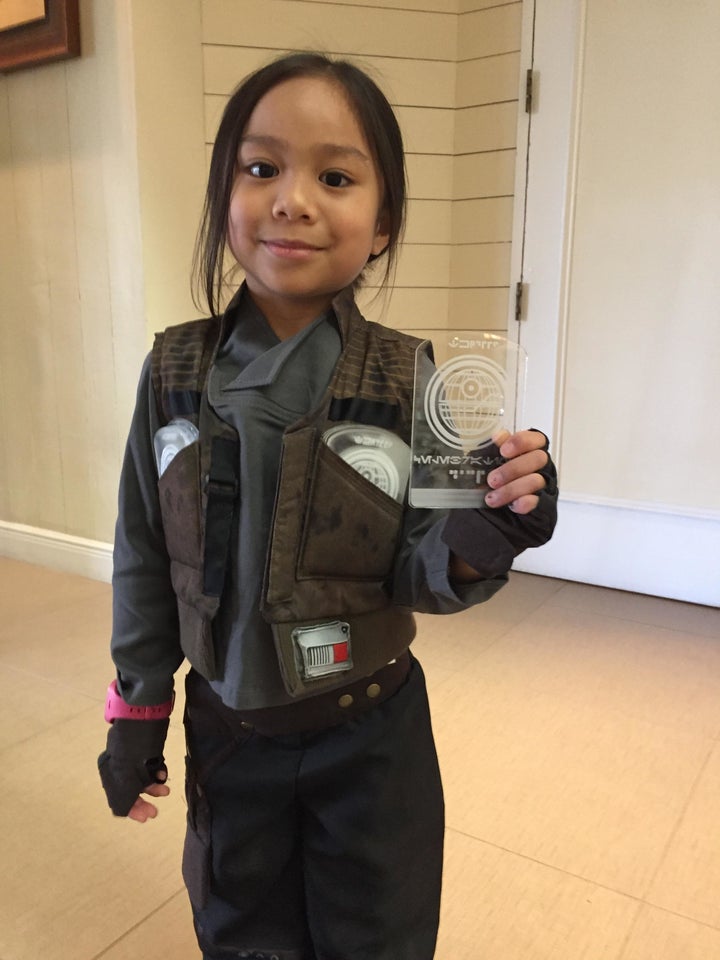 Ignacio told HuffPost that Harley met about 20 different people dressed as Leia, who were all "happy to play along." She handed out about 80 Death Star plans, but her last data card went to the most important princess (and general) of all.
The event included the original Princess Leia dress worn by Carrie Fisher in "A New Hope," and Harley left her last card by the exhibit.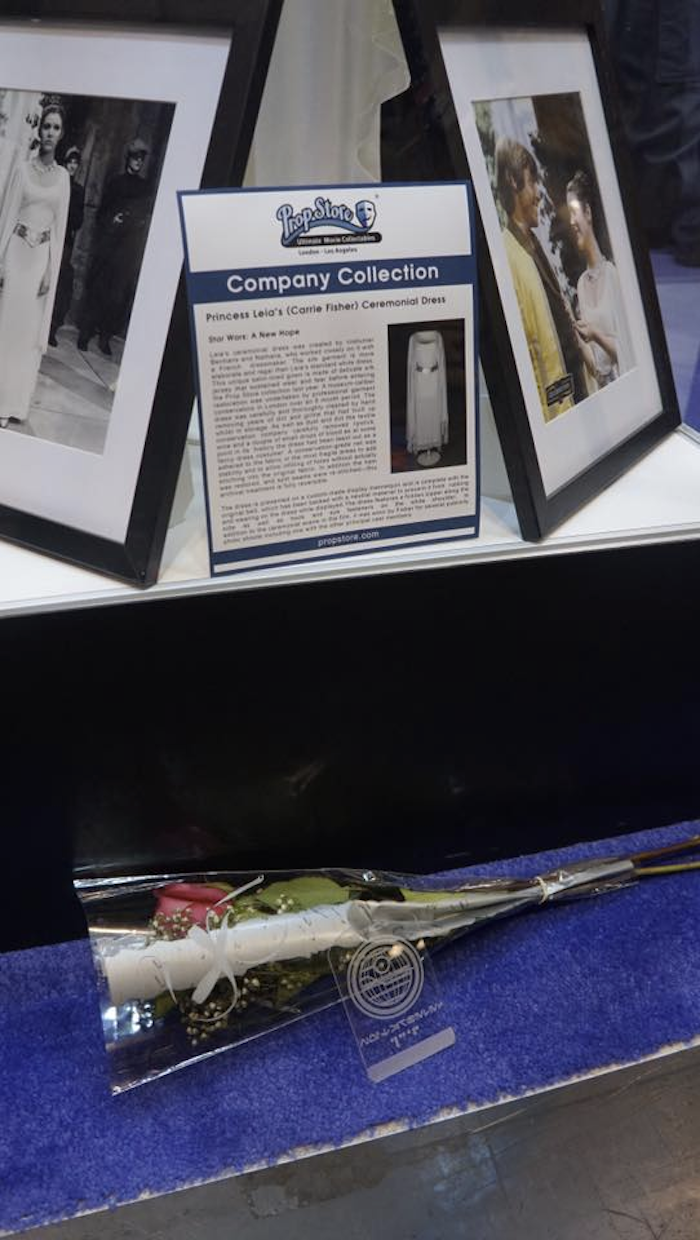 Last year, Ignacio and Harley worked together to create a wearable Millennium Falcon costume. He told HuffPost at the time that he's enjoyed seeing his daughter learn about "teamwork" and "hopefulness" through the "Star Wars" films, just like he did when he was a kid.
"It's great to see the same things resonate with her," he said.
See more photos of Harley as Jyn Erso below.