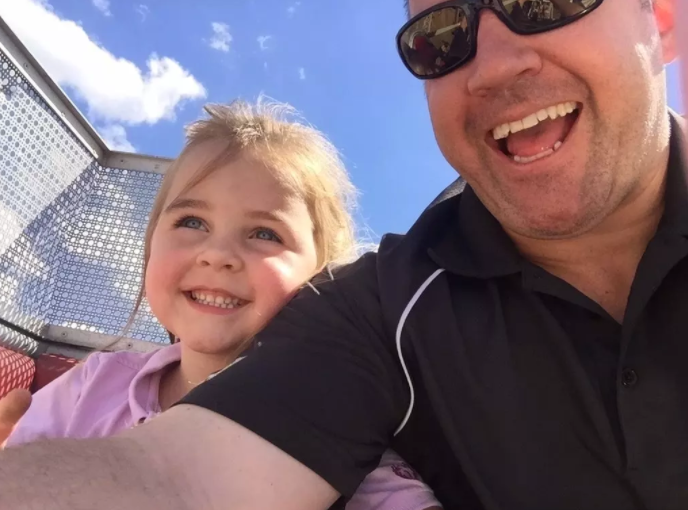 The title for "best dad ever" just got some tough competition.
On Friday, Ben Sowards, an artist, author and father from Utah, got a call from his wife that their 6-year-old daughter, Valerie, had "an accident" at school and needed to be picked up.
"Honestly, I knew she was mortified, but I thought if I could make her laugh everything would be fine," Sowards told the Huffington Post.
And just like that, he got a brilliant idea.
He decided to pick up Valerie from school looking like this: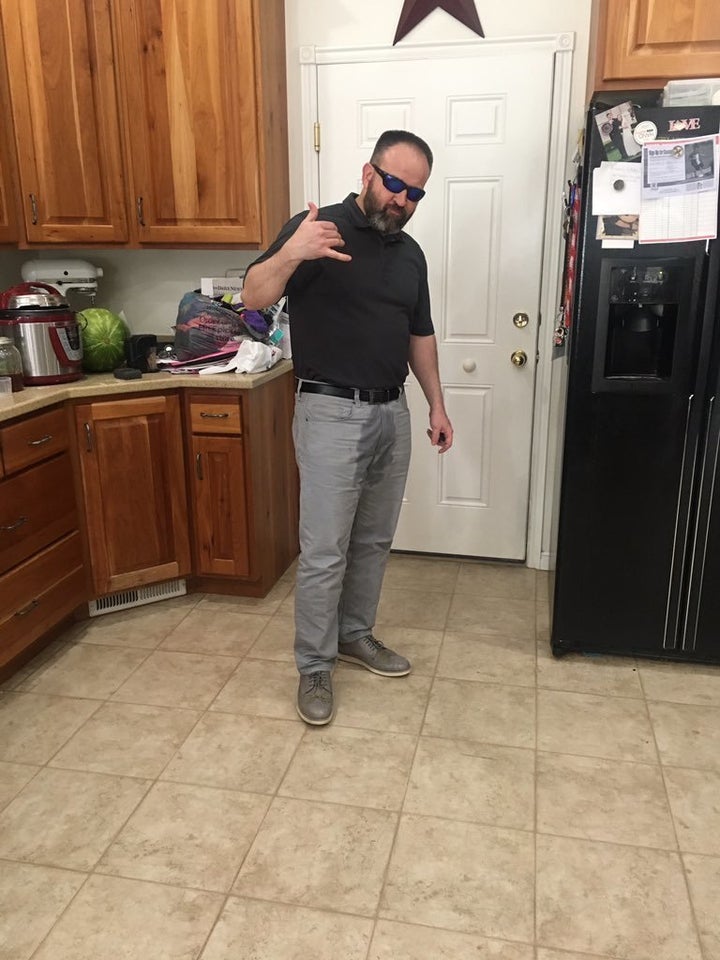 Valerie was waiting for her dad in the principal's office when Sowards quietly came in and asked to borrow Valerie's book bag so he could hide something. Valerie was confused by his request, until she saw her dad's damp slacks.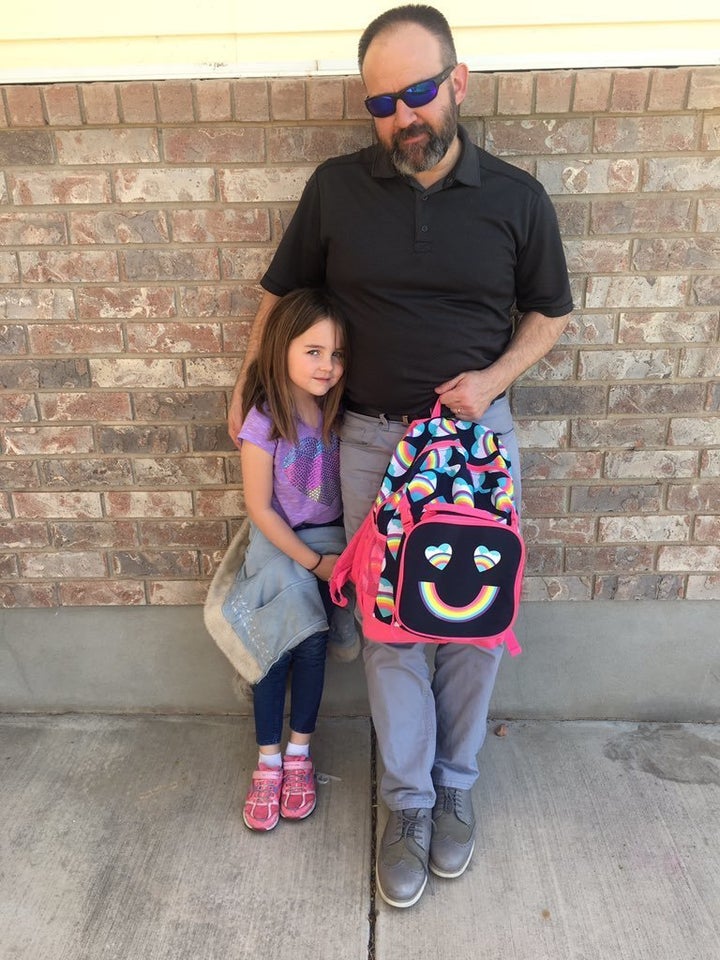 "She was totally exasperated. But, once she saw my pants, I got that look from her where I knew everything was OK. All dads know what look I'm talking about," Sowards said. "And we just strolled out of the school like nothing was happening."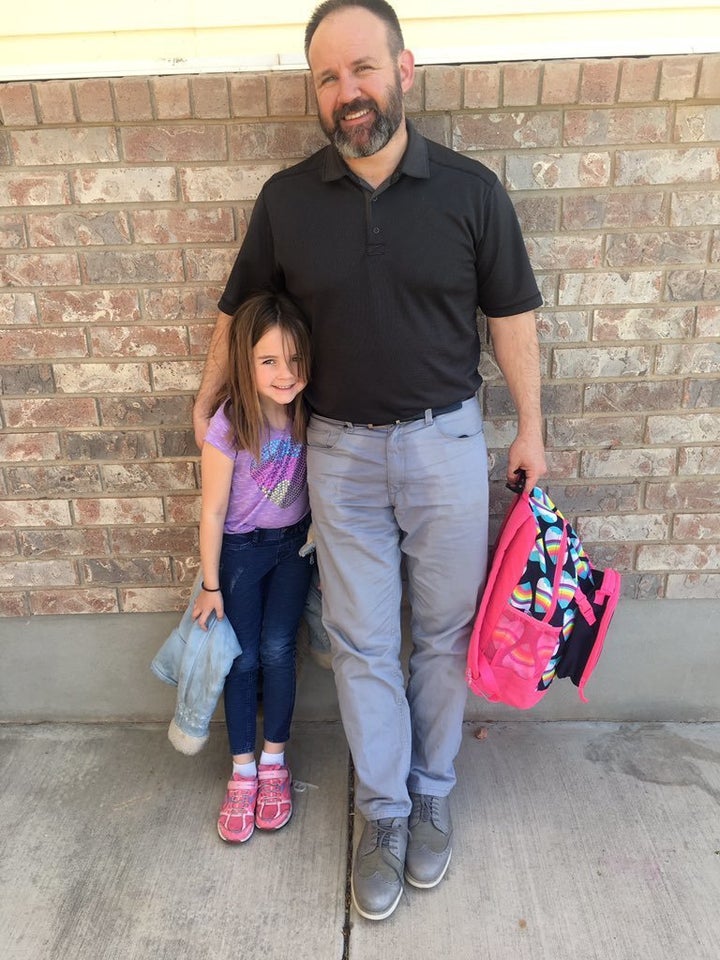 When the two got home, Sowards' 17-year-old daughter, Lucinda, took a few photos of them. Sowards thought she was snapping the pictures and just sending them to his wife, but Lucinda had bigger plans. She posted the photos to Twitter, where they made a huge splash — receiving over 253,000 likes and 62,000 retweets.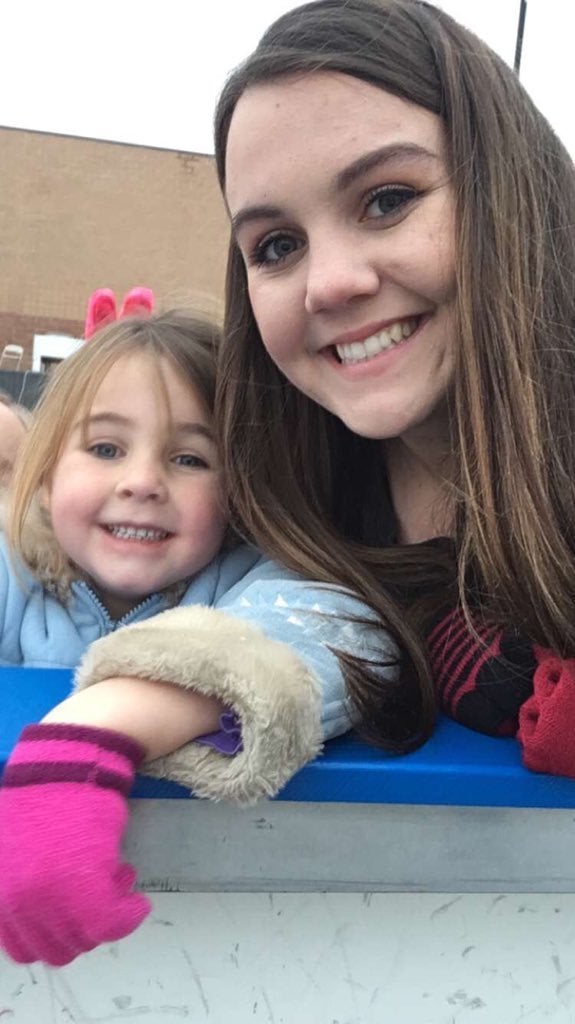 After the post went viral, many people pointed out the similarity between what Sowards did and a scene in the movie "Billy Madison," in which the title character wets his pants with water when he discovers a boy he has become friends with had an accident. Madison then plays it off like peeing your pants is a cool thing to do.
"I remember the movie and that may have been somewhere in my subconscious," Sowards told HuffPost. "But when you're a parent you work on instinct."
Lucinda backs up her dad's claim. She said it's in her dad's nature to use humor whenever one of his kids is having a rough time, recalling a time four years ago when she fell while skating on a school trip.
"I got a massive black eye and he FaceTimed me and had vividly painted a black eye that matched mine on himself," she said.
As for Valerie and all the attention the photos got, Lucinda and Sowards reassured HuffPost that she's doing just fine.
"She's doing great," Lucinda said. "She's learned to laugh about it and thinks what my dad did was hilarious."
Related