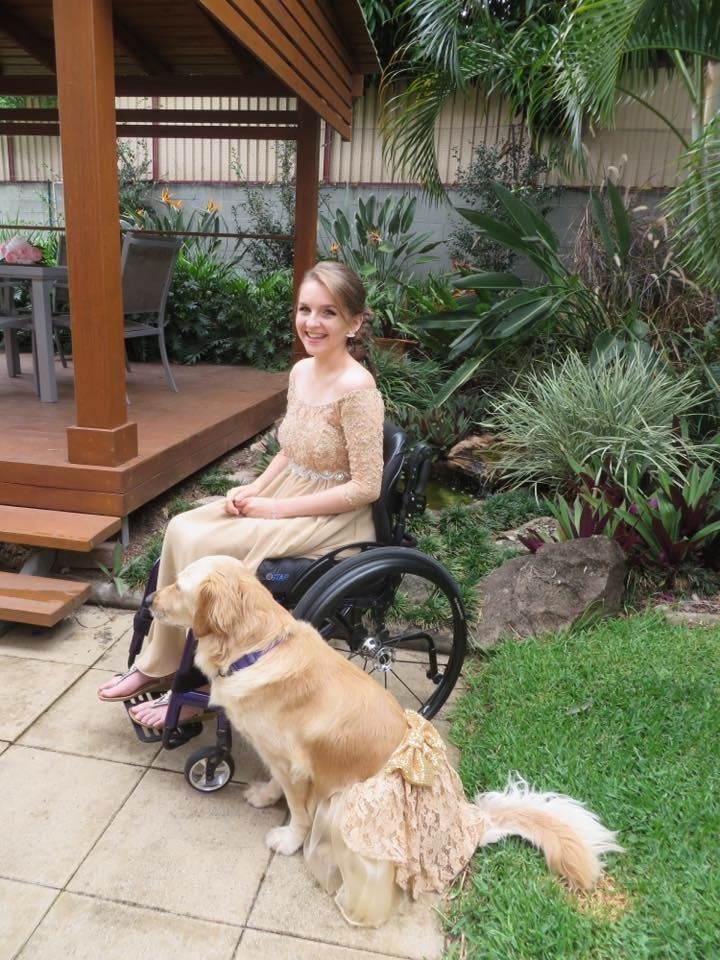 Some teens would be mortified to see someone wearing a similar outfit at prom, but Erin Condrin, a 16-year-old teen from Queensland, Australia, totally digs the idea.
In fact, after her prom dress was complete, she asked her dressmaker if she could make her service dog, Lacey, a matching skirt with the leftover material.
"She was all for the idea!" Condrin told The Huffington Post.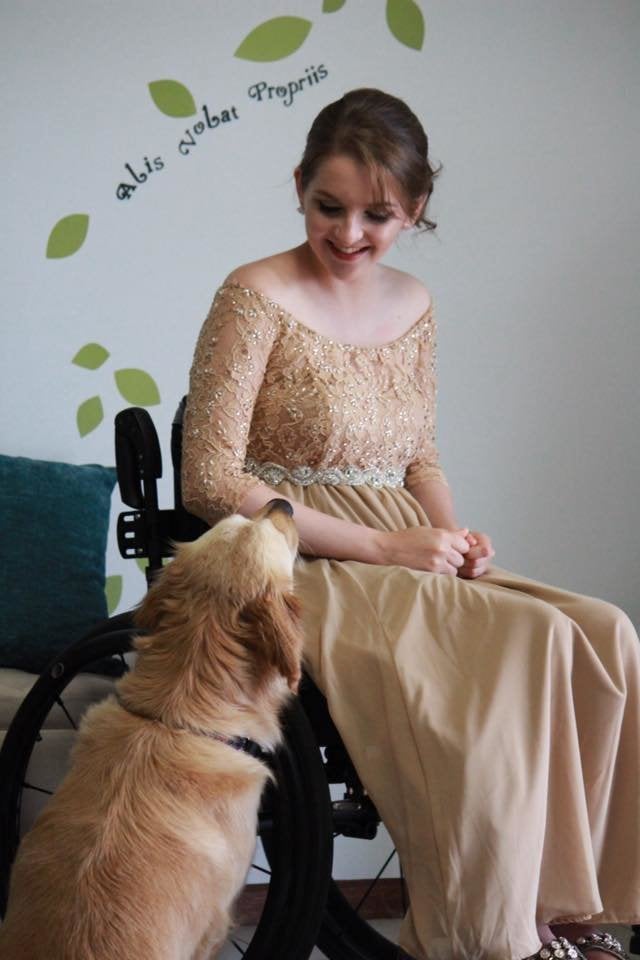 Condrin has classical type Ehlers-Danlos syndrome, a genetic defect that causes her to dislocate her joints up to 20 times a day. The condition is painful and makes the teen extremely tired. A year ago she decided to start using a wheelchair full time to ease her pain.
She also got a service dog named Lacey to help her manage her disease. Lacey and Condrin began working together in February 2015, thanks to Canine Helpers Australia, and in October the two became a full-time team.
Condrin feels extremely bonded to Lacey and enjoys dressing her in different costumes. For instance, last Halloween, she dressed up her faithful companion as Eeyore: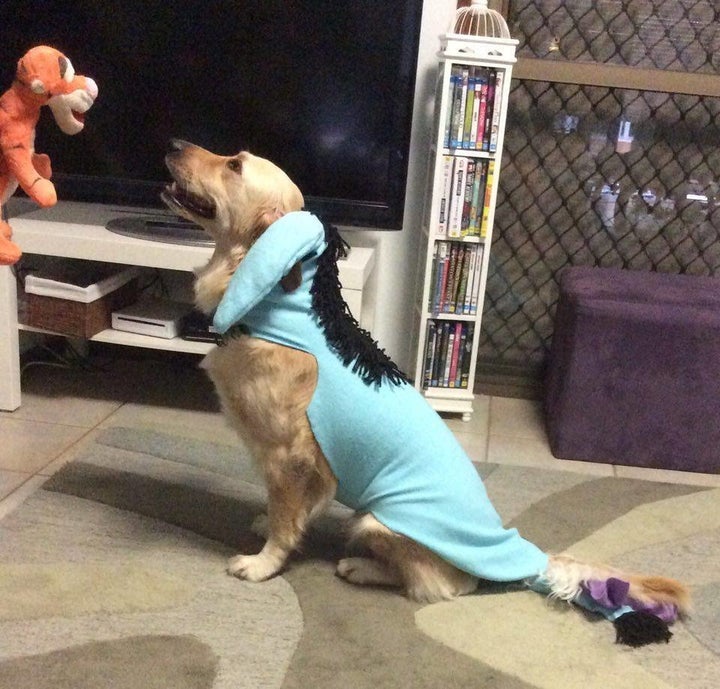 "It was only natural that she would have a matching dress to mine," Condrin said of their prom ensembles.
Although Lacey was involved in all the lead up to the formal, she didn't attend the actual event with Condrin.
"We have only been a team for a few months," Condrin said. "I didn't feel ready to take her to an event with such a massive crowd and so many flashing lights."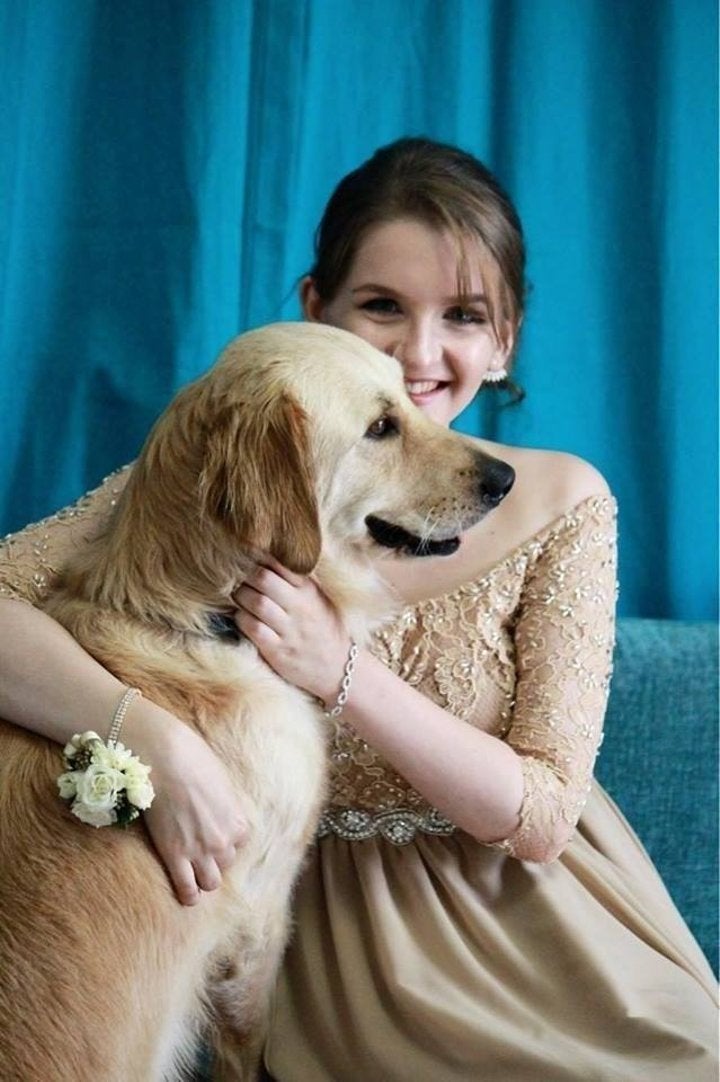 Condrin did, however, get plenty of cute snapshots with Lacey. Though the idea was fun, there is a deeper meaning behind Erin's decision to post the pictures of the pair in fabulous frocks on her Facebook page, Life With Lacey.
"I want people to see that having a disability isn't all doom and gloom," she told HuffPost. "It's bought so many positives to my life."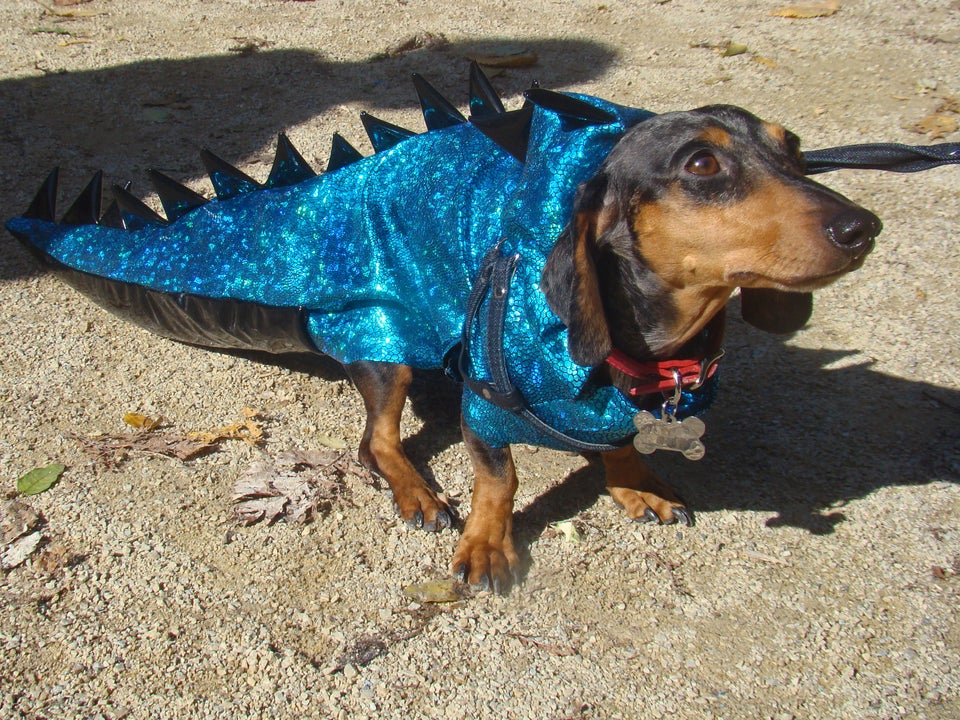 10 Adorable Hallowiener Dogs
Popular in the Community