For many kids, taking photos on the first and last days of school allows them to see how much they've grown. For 7-year-old Sophi Eber, the photos let her also see how far she's come in her battle with cancer.
On Sophi's last day of first grade, her teacher took a photo of the 7-year-old holding up a photo that showed her on her first day of the school year. In the first photo, Sophi has no hair and no eyebrows and has a tube in her nose. In the newer photo, she has a full head of hair and is tube-free. That's because this school year, Sophi has been recovering after being declared cancer-free.
Sophi was diagnosed with stage IV neuroblastoma in February 2016. Her mother, Bethany Eber, told HuffPost that throughout her cancer journey Sophi has had six rounds of chemo, 14 rounds of radiation, a nine-hour surgery to remove a tumor and five rounds of immunotherapy. Doctors declared Sophi was cancer-free on July 10, 2016. She is currently in a clinical trial receiving a series of shots that act as a vaccine to help her body continue to ward off the cancer. Because Sophi's chance of relapse is high, she flies from Kansas City, Missouri, to New York City every three months for scans.
"Once you're cancer-free, you're not done," Bethany told HuffPost. "She has to keep going."
Sophi's teacher sent Bethany the last day of school photo and commented on how far the 7-year-old had come in such a short time. Bethany told HuffPost that when the photo from the first day of school was taken, Sophi was cancer-free, but still recovering from chemo and used a feeding tube through her nose.
"She had lost an enormous amount of weight, she had a tube in her nose because she couldn't eat on her own, she didn't have any hair, no eyebrows, no eyelashes," Bethany said. "To see how far she had come just in the course of first grade was remarkable to the teacher. It really is an amazing photo."
On June 2, Bethany posted the photo of Sophi on Reddit and wrote in the caption that her daughter had "kicked cancer's ass." She also shared it on the Facebook page Sophi Strong that was set up for updates on Sophi's cancer battle. Bethany told HuffPost she has received an overwhelming amount of positive feedback, both from families affected by cancer saying Sophi has given them hope, as well as people never touched by cancer saying Sophi has inspired them to see the world differently. As of Monday afternoon, the Reddit post has received more than 2,400 comments.
"We wanted to show that it happens, that it's not just sad, but that kids can overcome this and they can become stronger ... so it was really meant to be hopeful and that was how it was received," Bethany said.
So what does Sophi think of her photo becoming so popular? Bethany said her daughter understands what "going viral" means since she loves YouTube and explained to her that her school photo had done just that.
"She just got this big smile on her face and she said, 'Well I hope it makes people's day,'" Bethany told HuffPost.
Mission accomplished, Sophi.
Related
Before You Go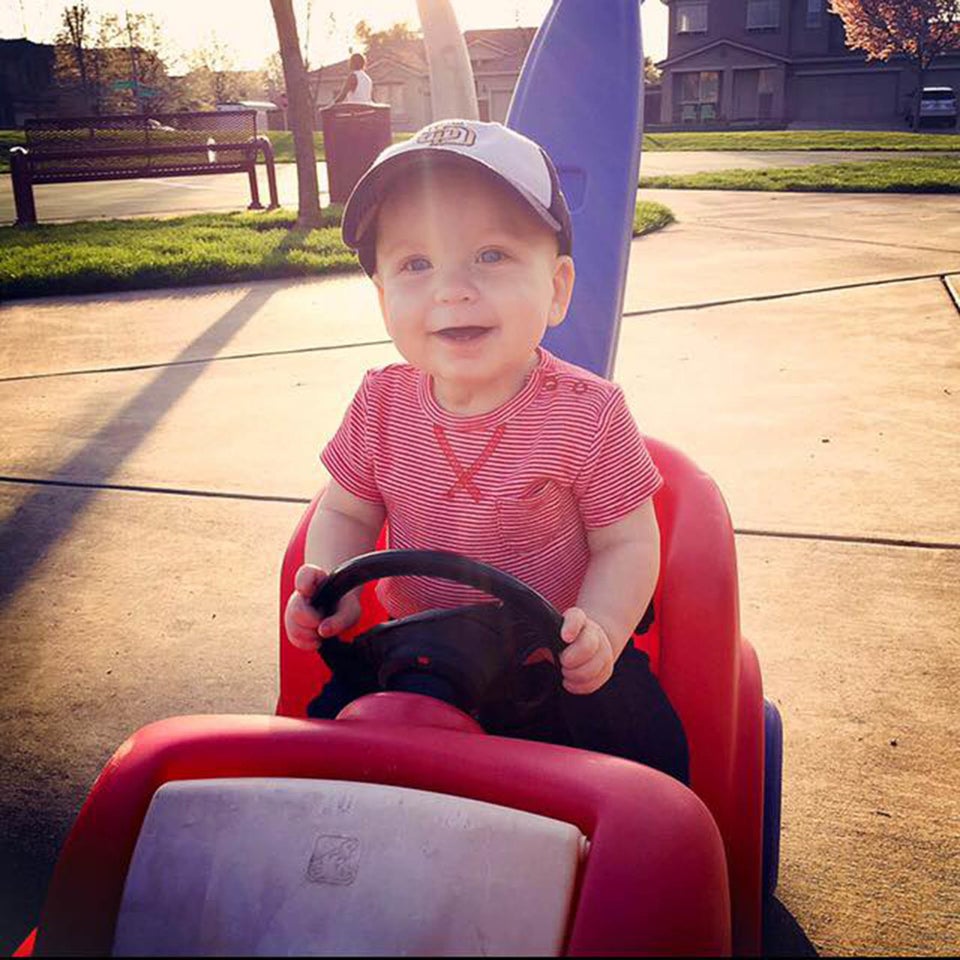 The Faces Of Pediatric Cancer