The Seattle Seahawks might already have a slew of fans as they head to the 2014 Super Bowl, but the support of one little girl is particularly special.
Her father, Jake Kovalcik, tweeted the adorable letter to Coleman and the Seahawks, writing, "@Seahawks @DC2forlife you've inspired my little girls in a way I never could. THANK YOU! #Seahawks #SuperBowlXLVIII."
View the full letter below.
The Kovalcik family were moved by Coleman's story after they saw him in an inspiring Duracell commercial, the father told the Daily Mail. In the ad, the 23-year-old Coleman describes how he was picked on as a child by those who didn't believe in him. Ultimately, he rose above it all and earned NFL glory.
"I just wanted to show him [Coleman] what he had done," he told the Daily Mail. "He inspired my daughters, but it's a great thing he's doing, not just for hearing impaired kids or kids with other disabilities, he's showing all kids that if you work hard and you dedicate yourself whatever deficiencies you have, you can be great. I wanted to thank him."
Both Coleman and the Seahawks retweeted Kovalcik's post, and the adorable letter went viral.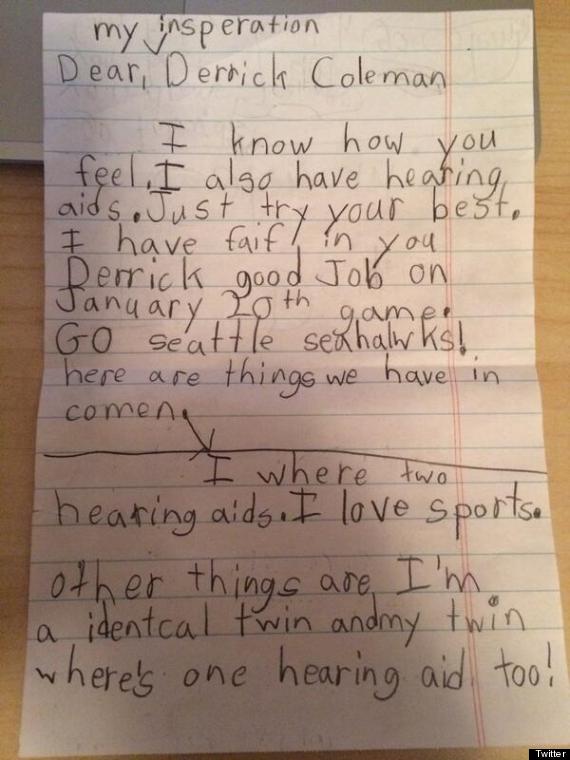 UPDATE: Coleman responded to Kovalcik with a heartwarming letter of his own.
Here's what the letter says:
Dear Miss Kovalcik,

Thanks for the letter! Really was great hearing from a friend who I have so much in common with. I appreciate you rooting for the Seahawks and me and hope you continue to do so when we play in the Super Bowl!!!

I want you to know that I always try my best in everything I do and have faith in you and your twin sister too. Even though we wear hearing aids, we can still accomplish our goals and dreams! If you or your family ever in Seattle, I hope we can all get together and play some sports or games!

Take care,

Derrick L. Coleman Jr.
Before You Go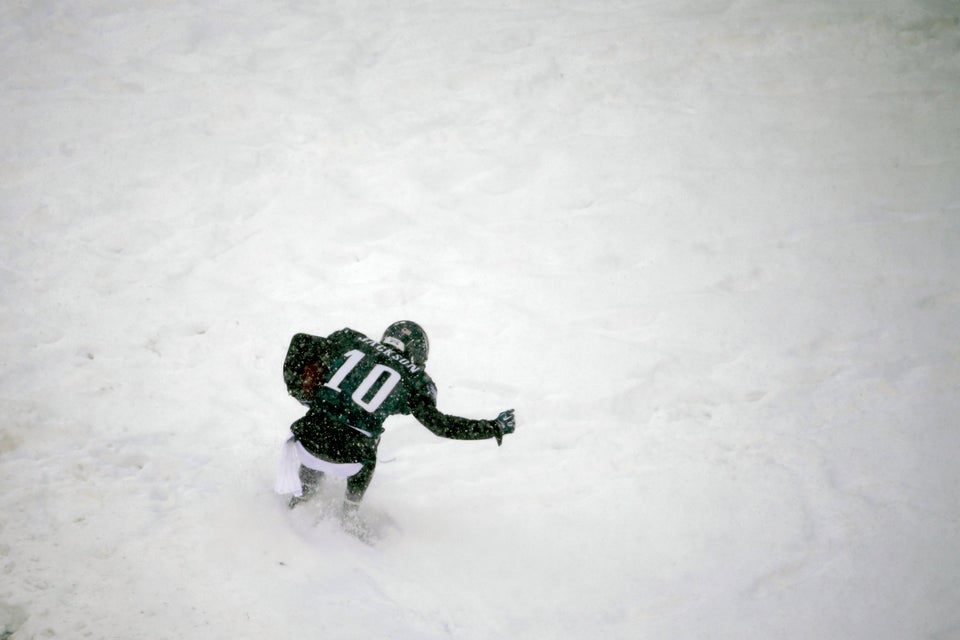 Best 2013 Sports Photos
Popular in the Community