UPDATE: April 7 ― Rescuers who found a girl in an Indian forest have denied earlier reports that she was found with monkeys, according to the Hindustan Times.
Local police and medical officials had previously told reporters that monkeys had attacked rescuers when the girl was approached. But Sarbajeet Yadav, head constable of the rescue team, told the Hindustan Times Friday, "There were no monkeys around. She refused to come with us initially, but cold and hunger probably drew her to us."
Chief medical superintendent D.K. Singh maintained that the girl's behavior may have been a result of the girl seeing monkeys in the forest. "She might have seen monkeys screaming and eating during her stay in the forest and she imitated this, as any other child of her age will do," he told the newspaper.
Dinesh Tripathi, the police officer who reportedly claimed there were monkeys with the girl when she was rescued, had not returned The Huffington Post's phone calls as of Saturday morning.
Villagers notified police after they saw the girl in a remote forest in Katarniaghat Wildlife Sanctuary, northern India, in January, the Hindustan Times reports. When police discovered her, she had no clothes, appeared to be tanned from prolonged exposure to the sun and had claw-like nails.
The girl was with a group of monkeys, with whom she appeared to be very comfortable, when a police officer attempted to rescue her, according to the Times of India. The monkeys and the girl screamed when the officer detained her.
"When [the officer] called the girl, the monkeys attacked him but he was able to rescue the girl," police officer Dinesh Tripathi told The Associated Press on Thursday. "He sped away with her in his police car while the monkeys gave chase."
Officials took the girl to a hospital in Bahraich, where she is reportedly still being treated.
"She has spent many years with animals and, so, behaved like them," Singh told the Hindustan Times.
She still cannot speak, Singh told the Hindustan Times, but "she understands signals and is able to identify the word boy, nurse and other medical staff."
"It seems the girl had been abandoned in the forest area at an early age," he added.
Police officers were searching through missing children reports in an attempt to identify the girl, according to the AP.
Support HuffPost
The Stakes Have Never Been Higher
Related
Before You Go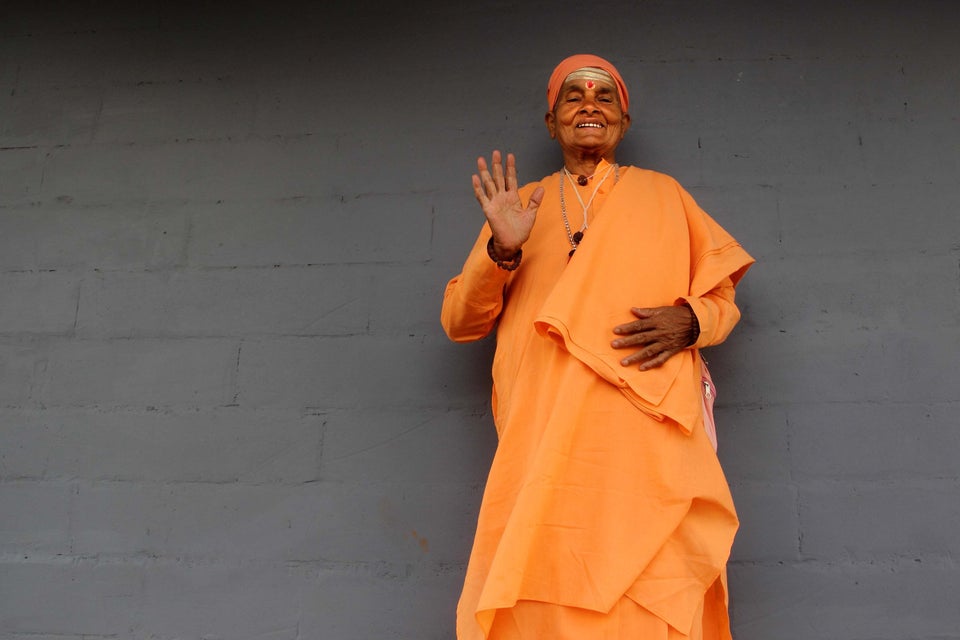 India's Extraordinary Kumbh Mela Festival
Popular in the Community